Regular price
Sale price
$13.99
Unit price
per
Sale
Sold out
Two of the best compliments a person can get is "You're cool" and "You're sweet." That set me to wonder, Is there a flavor that can be both cool and sweet at the same time? It didn't take me long to arrive at peppermint! It's a truly magical essence that cools and refreshes with an unmistakable zing, and beautifully pairs with natural sweeteners to complete the sensational experience. Back at the candy laboratory, I began to play around with peppermint flavor to see how it blends with my 100% pure ingredients. It turns out that organic shea butter, organic beeswax, vitamin E, organic stevia and all the other certified organic elements in my balms whip up so delightfully with peppermint that I had to create a new product immediately to share with you! The menthol in peppermint oil tricks your brain receptors into thinking your body is cooler than it actually is, which includes a feeling that you're breathing more deeply through that minty taste. So what better conduit than lip balm!
Peppermint oil is famous for freshening breath with a minty hint, so it's an excellent choice to add sweet pizzazz to your kiss. When it glides on, your first reaction will be to the smooth, silky, moisturizing formulation that instantly comforts your lips. But then, the peppermint zing takes hold, and you get that undeniable minty buzz that cools your kisser, making it feel energized and excited to be alive!
You can also rub it on your temples to give yourself a refreshing lift that's works like a cup of coffee, and don't forget the kissing confidence it inspires! There's a reason this ancient plant has stood the test of time, and it's not just because it was named after the saucy nymph Minthe who had an affair with Hades, the lord of the underworld – although that's pretty cool too. It's because when you use it, you can feel its magic making you tingle and shiver while the sweet taste washes over you with a blanket of sugary comfort. I have to say, it's one of the most intense flavors I've ever cooked up in my candy laboratory, and one of the most rewarding. After all, how many beauty products do you know that make you cool and sweet?
A DELICIOUS ORGANIC LIP BALM TO SOOTHE EVEN YOUR WORST CHAPPED LIPS

TRIPLE THE VALUE AND NOURISHMENT – MORE THAN 3 TIMES THE SIZE OF OUR COMPETITORS

MADE IN THE U.S. - GREAT FOR KIDS (OF ALL AGES) – DELICIOUS & FUN

USDA CERTIFIED ORGANIC - NO ARTIFICIAL OR SYNTHETIC INGREDIENTS

100% CRUELTY FREE – NEVER TESTED ON ANIMALS – PETA RECOGNIZED
For sweeties looking to treat dry, chapped lips naturally. My petroleum free Peppermint Stick Organic Lip Balm will be your new favorite treatment. It's flavored with USDA certified organic flavors and is pure refreshmint for chapped lips. Plus it freshens your breath for smooching that special someone. You're not going to ever want to be without this delicious new remedy for even the roughest set of smackers.

The best things come in big packages so I made my lip balms 3x the size of the average lip balm. You're going to love having them with you wherever you go and won't lose them so easily.

My lip balms have all been certified organic by the USDA and contain only 4 simple ingredients mixed up with vitamins and organic flavors. They're delicious, fun and good for the whole family. Great for kids because they fit better in their little hands and they love using them so you better get 2!

Flavor Details: A fresh burst of peppermint that cools and refreshes your lips. 
Treat Tip: You can rub peppermint on your temples to give yourself a refreshing lift and/or you can take a whiff of peppermint to help with your headaches and to soothe your anxiety. 
Share
View full details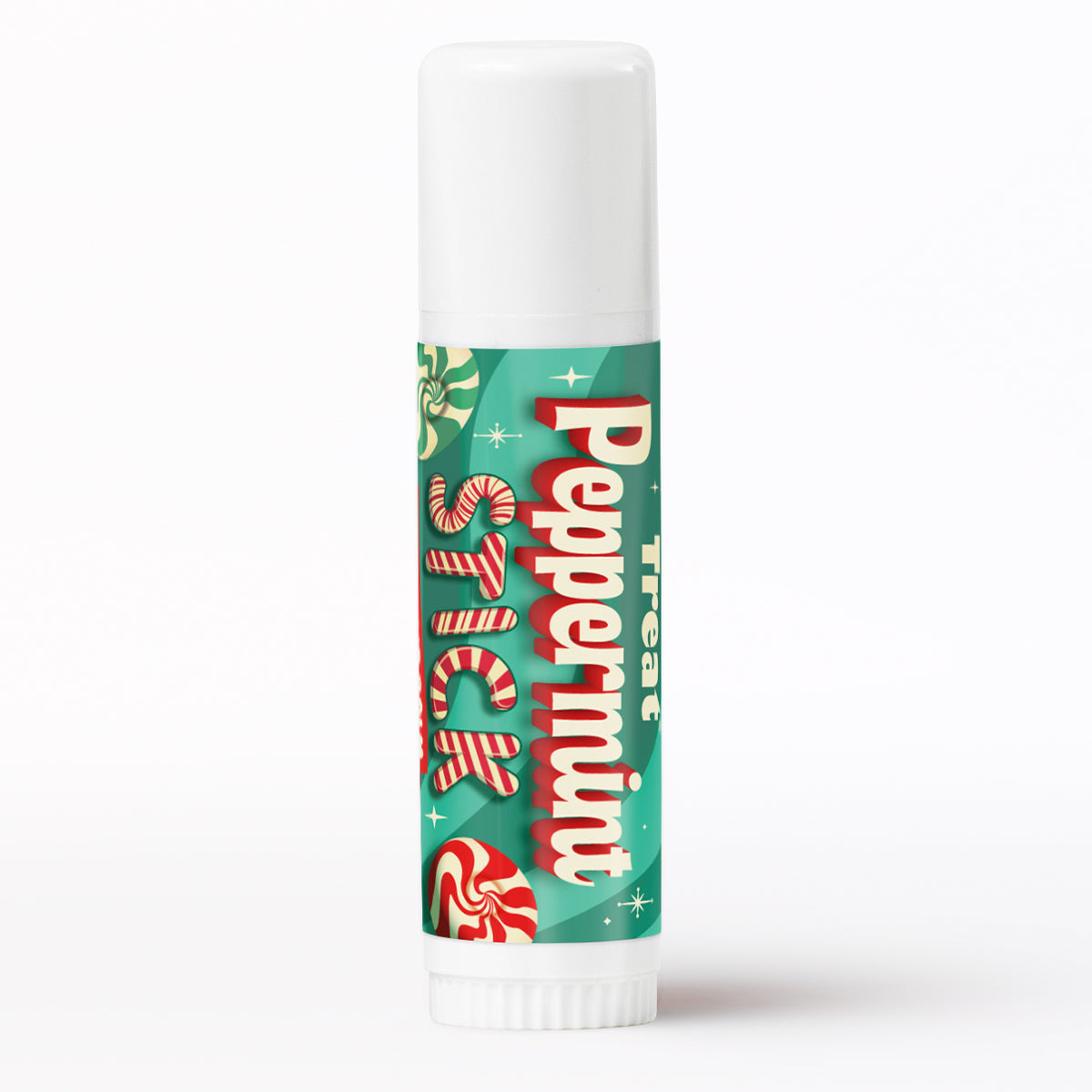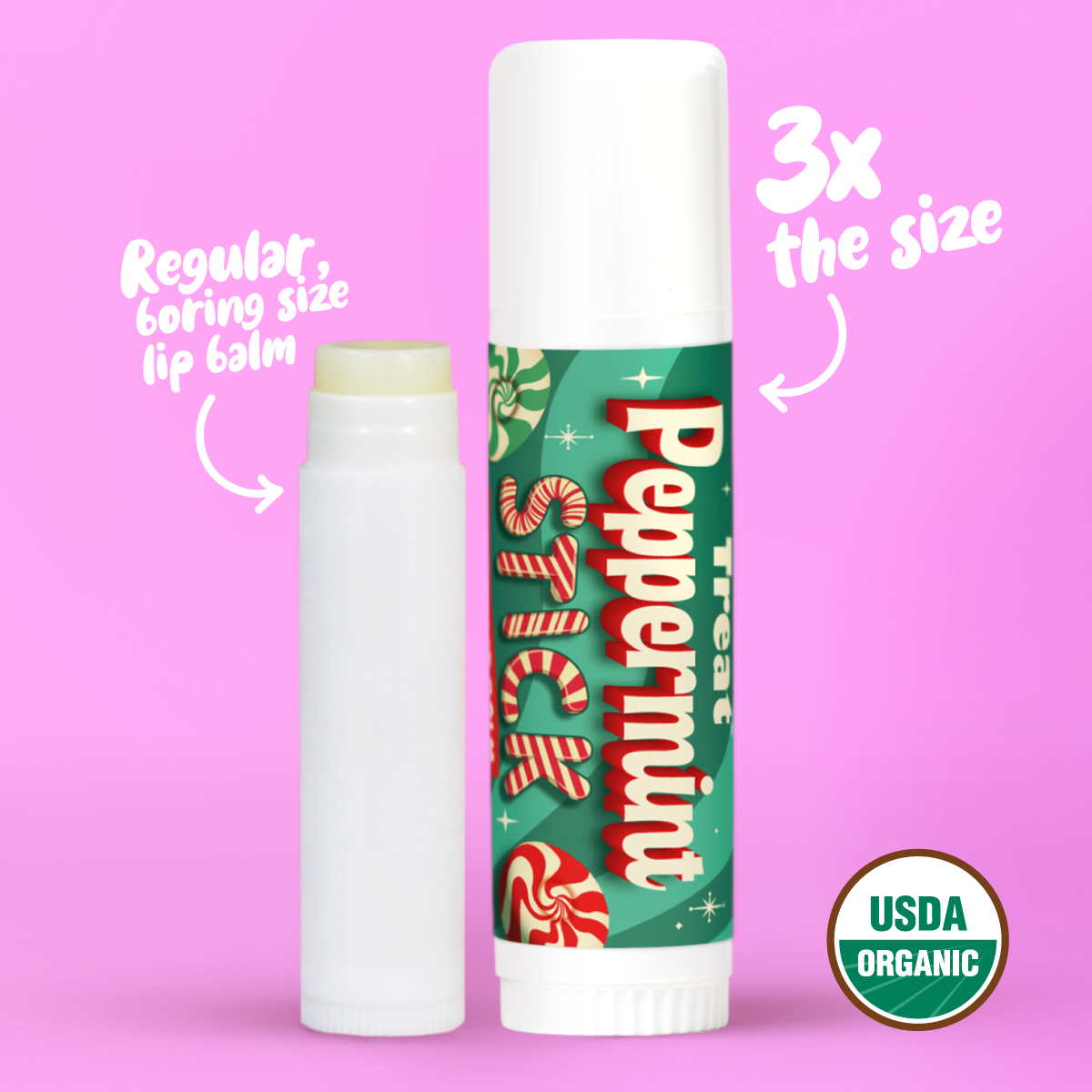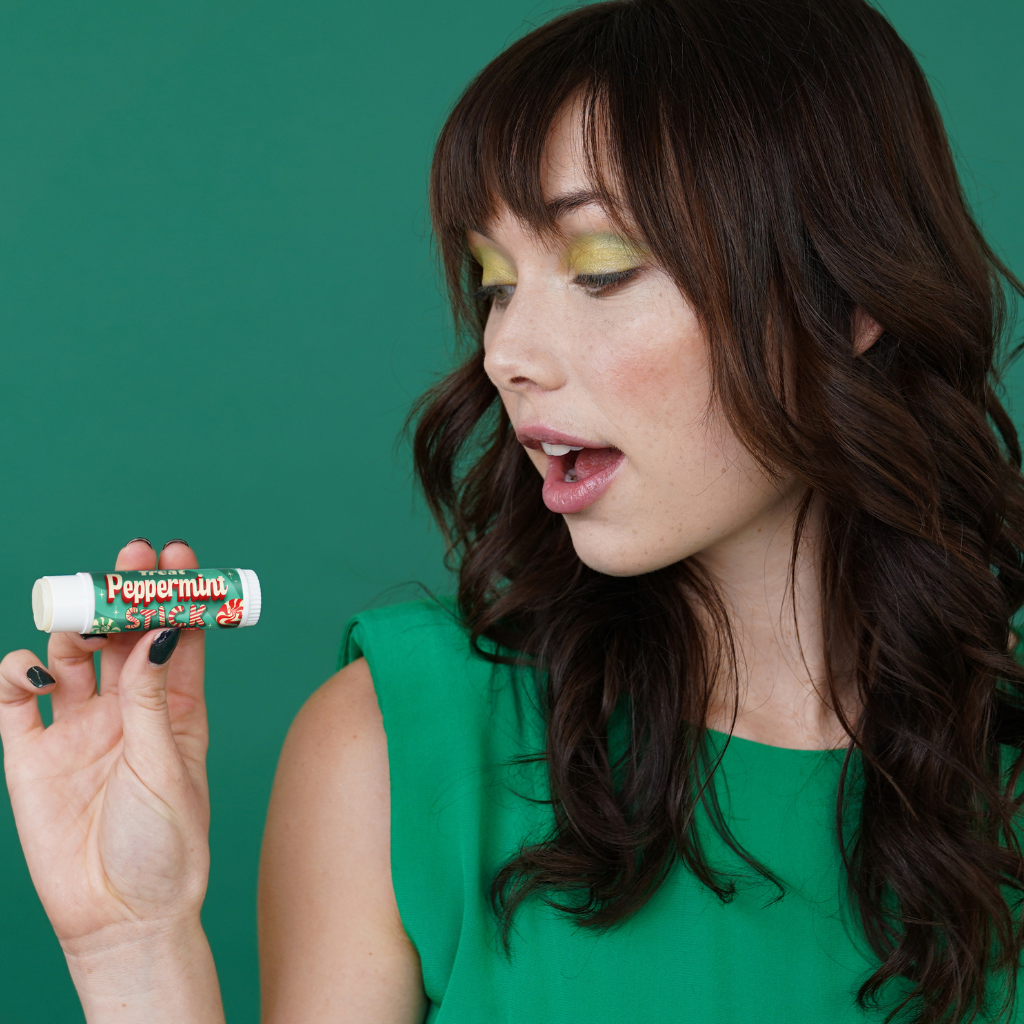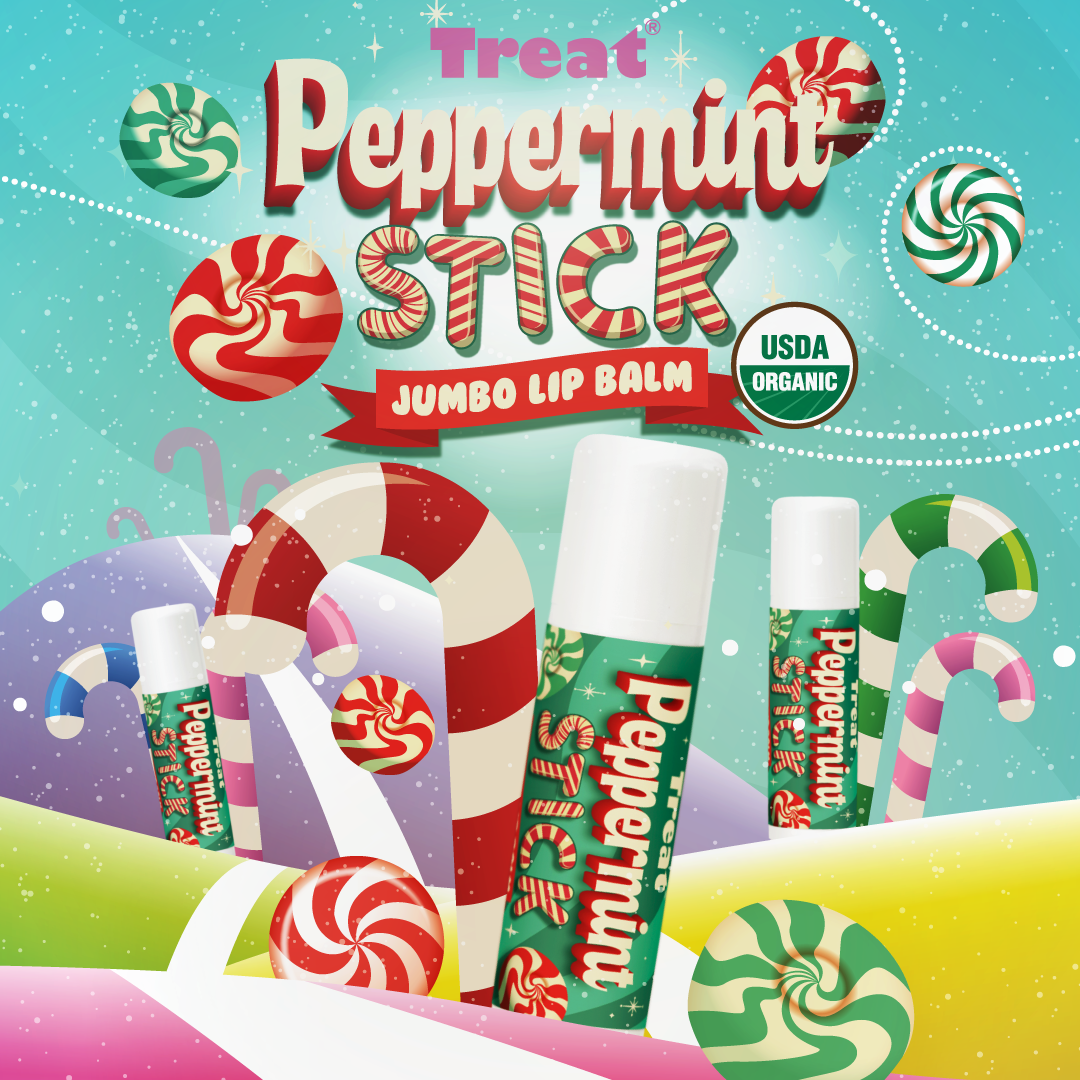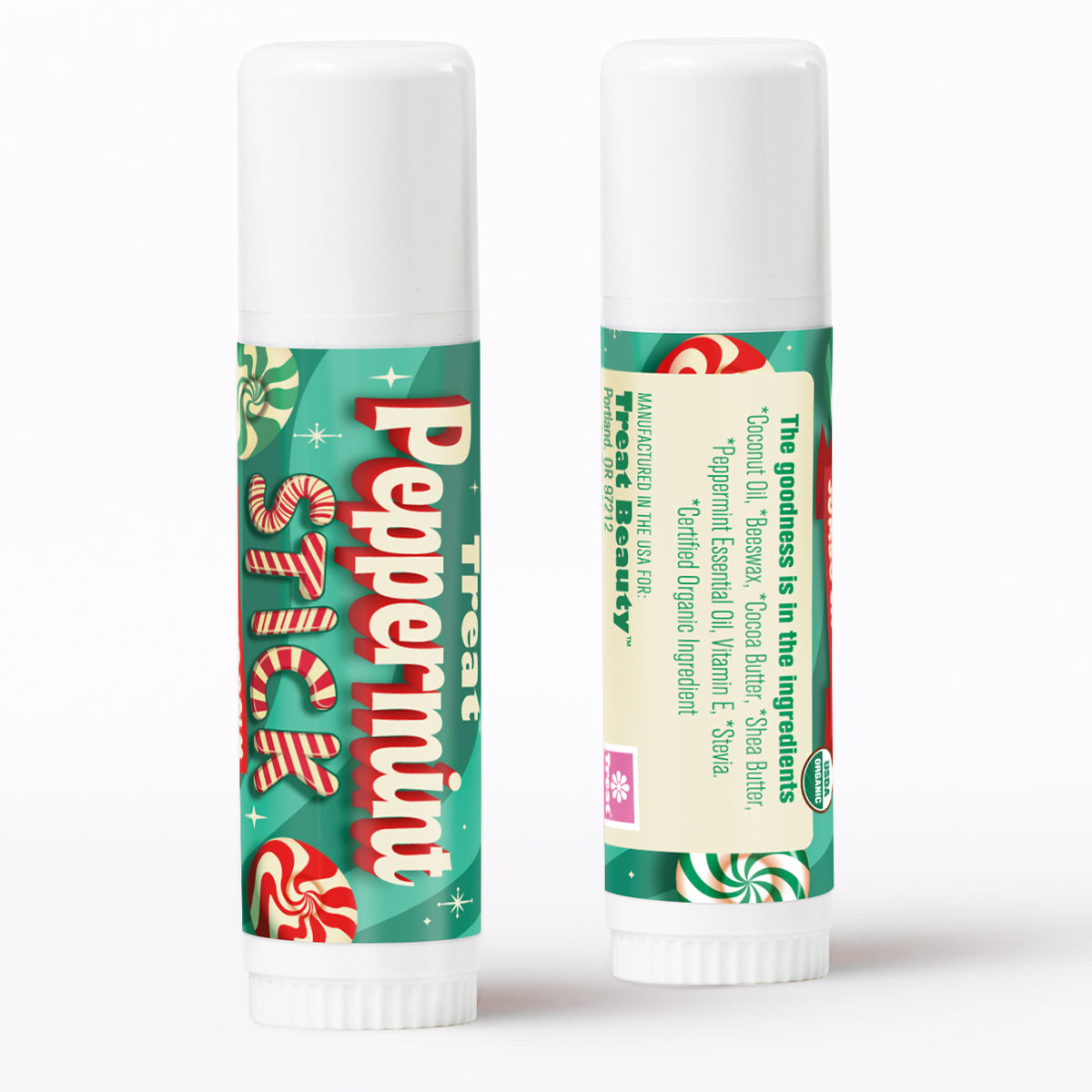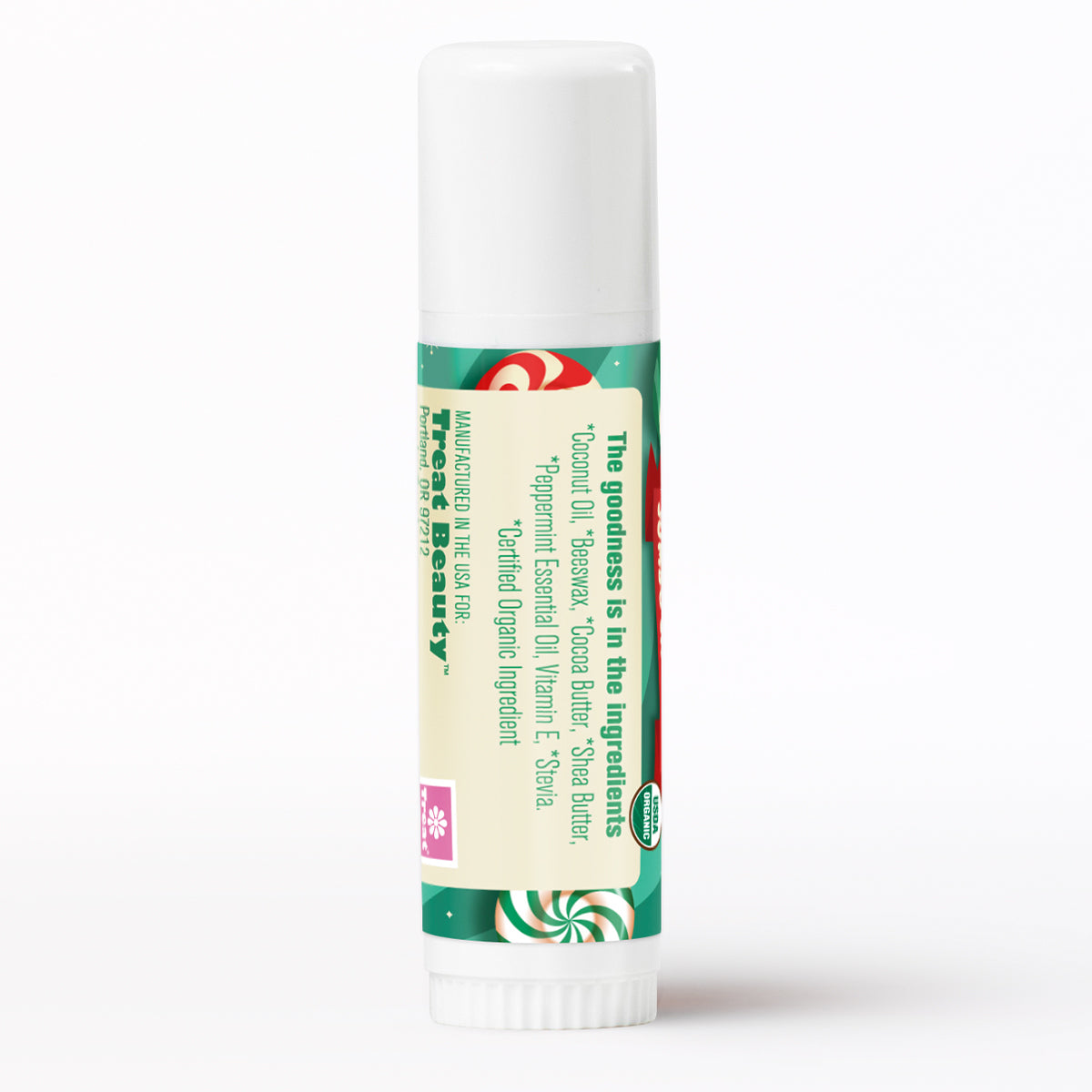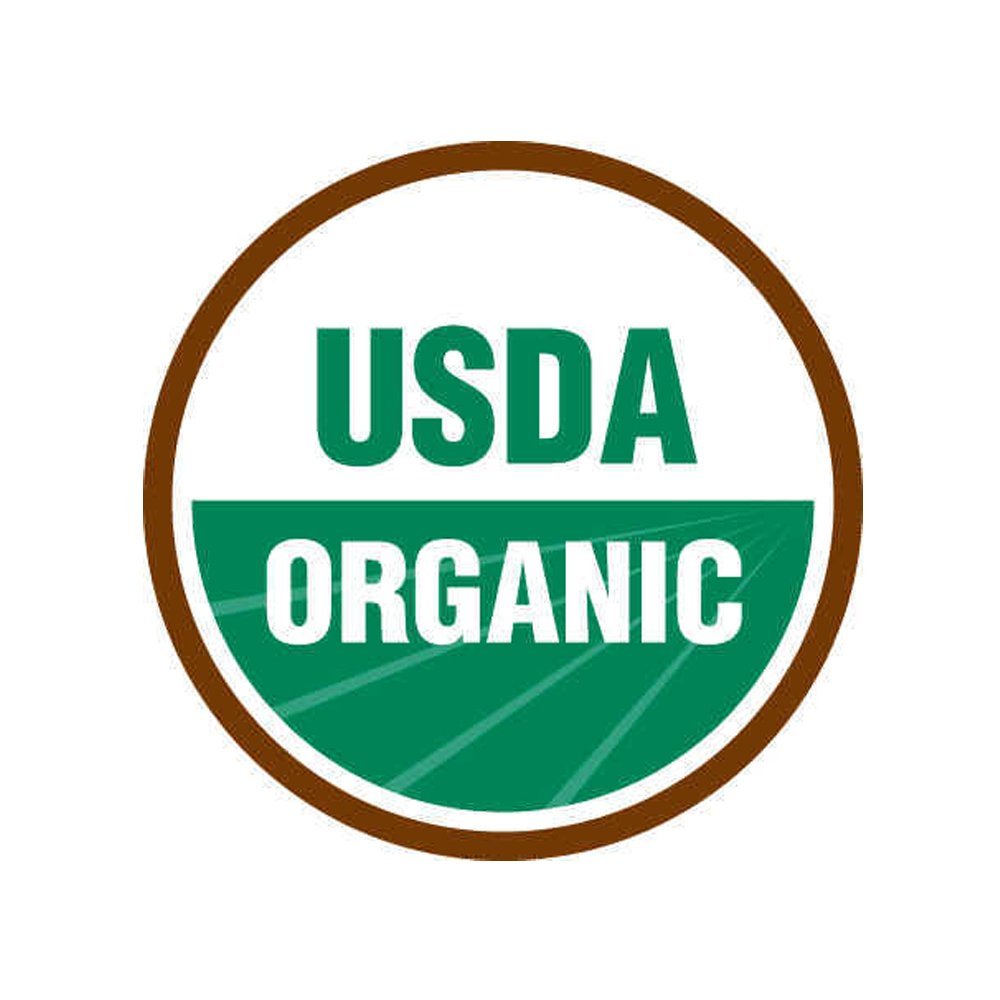 See why bigger is better
(Your lips will thank you)
Each jumbo lip balm is .50 oz - more than 3x the size of a regular lip balm!
⭐️ ⭐️ ⭐️ ⭐️ ⭐️
"Okay, I am a total peppermint fanatic and I've tried so many "mint" lip balms that end up tasting like medicine, but not this one--it's super minty, with a hint of sweet--reminds me of a candy cane which I will eat year round. There is a slight minty-tingle, but not as pronounced as another balm that starts with a B. That one use to be my go-to, but not any longer, this is my new absolute fave!"- Amy
Always 100% Natural
All our Treats are formulated with the best ingredients available!
100% cruelty free – never tested on animals – PETA recognized