Regular price
Sale price
$13.99
Unit price
per
Sale
Sold out
Remember family barbeques when you were a kid? Running around the back yard with your feet pressed into the fresh cut grass, you would play until the burgers were done and your parents would bring out the special-occasion soda that really satisfied -  sweet, refreshing ice cold root beer! That distinct sassafras flavor with warm vanilla tones and a thick, foamy head made you feel so grown-up you would savor every sip. I recently encountered that memorable spiced 'bite' from a frosty glass while at a local diner, and it immediately felt like home. So I thought, why not brew up a Root Beer Organic Lip Balm to share that feeling with you? The recipe we created includes my signature all-natural pure ingredients like Organic Cocoa Butter, Organic Coconut Oil and Organic Flavor that moisturize your kisser with abundance, leaving your lips luscious and smooth like the creamy bubbles on top of a root beer! Hydrate your mouth with the purest, skin-protecting balm, and enjoy the burst of root beer flavor that pops out at you with all of its licorice-molasses-sassafras-vanilla notes - an unmistakably tasty tsunami. Smack your lips together three times to return to that green grass between your toes! And keep your Root Beer Organic Lip Balm close by – it's comfort food for your lips.
A DELICIOUS MEGA-SIZE ORGANIC LIP BALM TO SOOTHE EVEN YOUR WORST CHAPPED LIPS

TRIPLE THE VALUE AND NOURISHMENT – EACH JUMBO LIP BALM IS .50 OZ - MORE THAN 3 TIMES THE SIZE OF A REGULAR LIP  BALM

MADE IN THE U.S. - GREAT FOR KIDS (OF ALL AGES) – DELICIOUS & FUN

USDA CERTIFIED ORGANIC - NO ARTIFICIAL OR SYNTHETIC INGREDIENTS

100% CRUELTY FREE – NEVER TESTED ON ANIMALS – PETA RECOGNIZED
My lip balms have all been certified organic by the USDA and contain only 4 simple ingredients mixed up with vitamins and organic flavors. They're delicious, fun and good for the whole family. Great for kids because they love using them so you better get 2!  

Flavor Details:  A classic root beer flavor, with a soft addition of vanilla to complete the sweet, refreshing flavor of root beer.
Share
View full details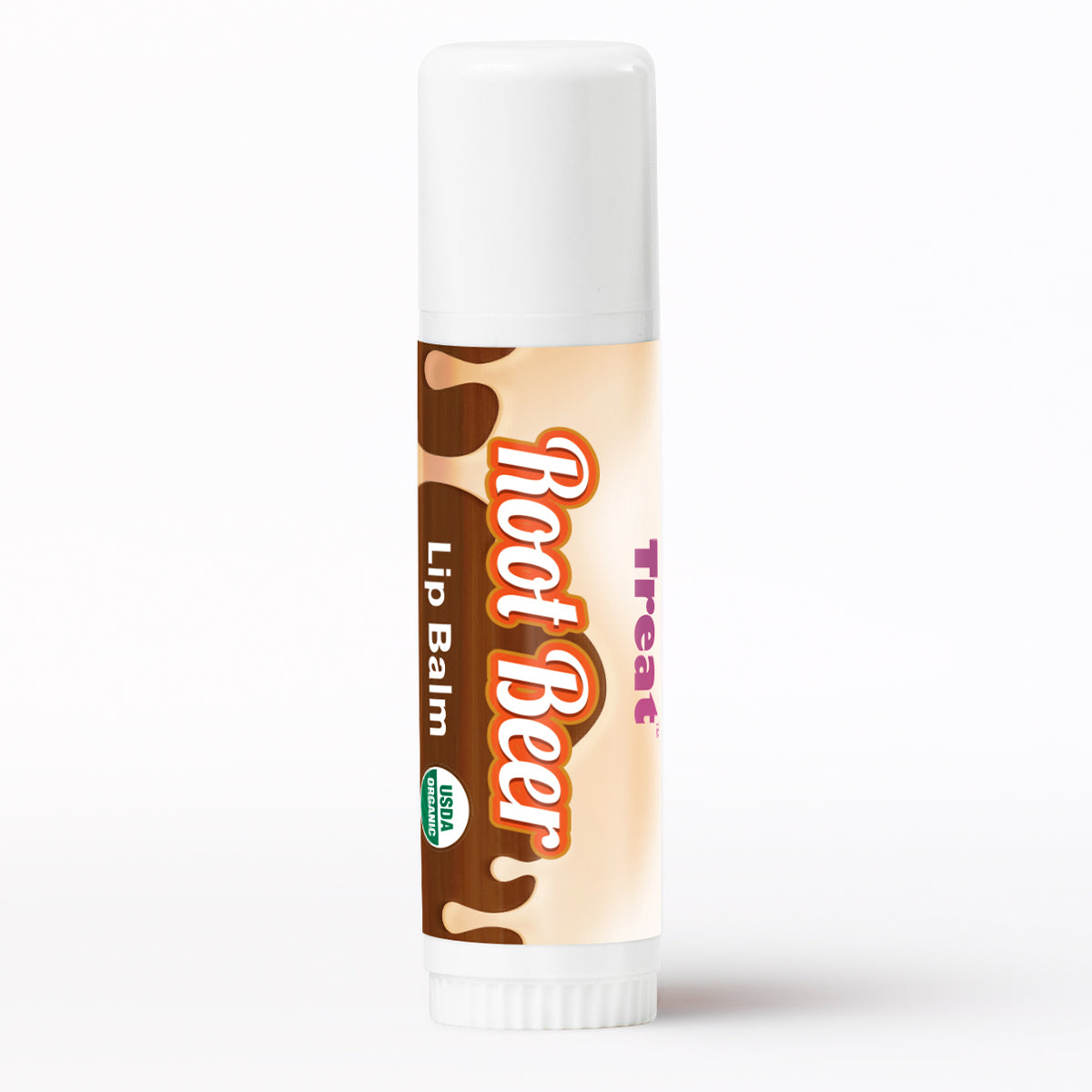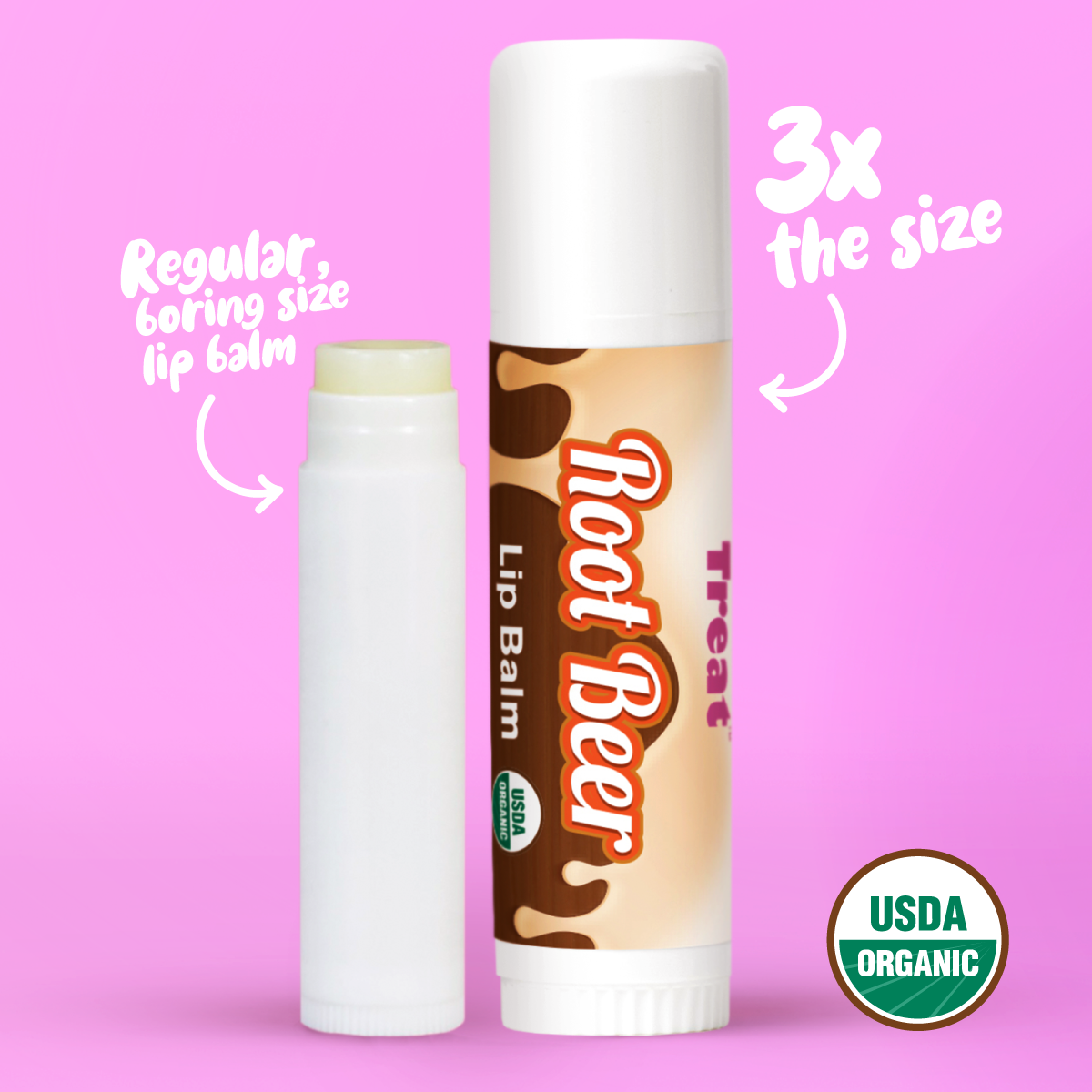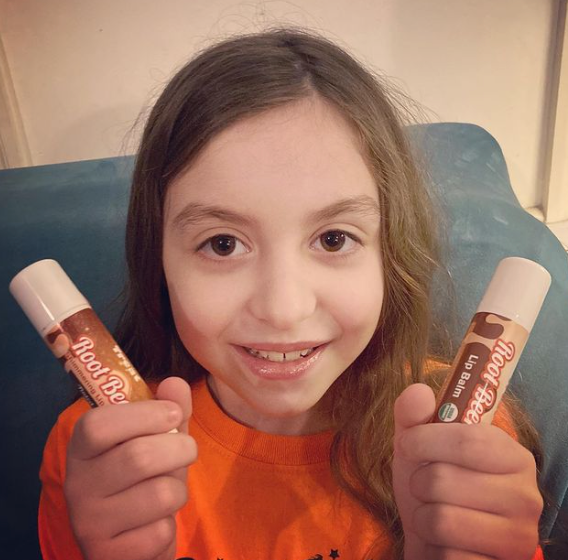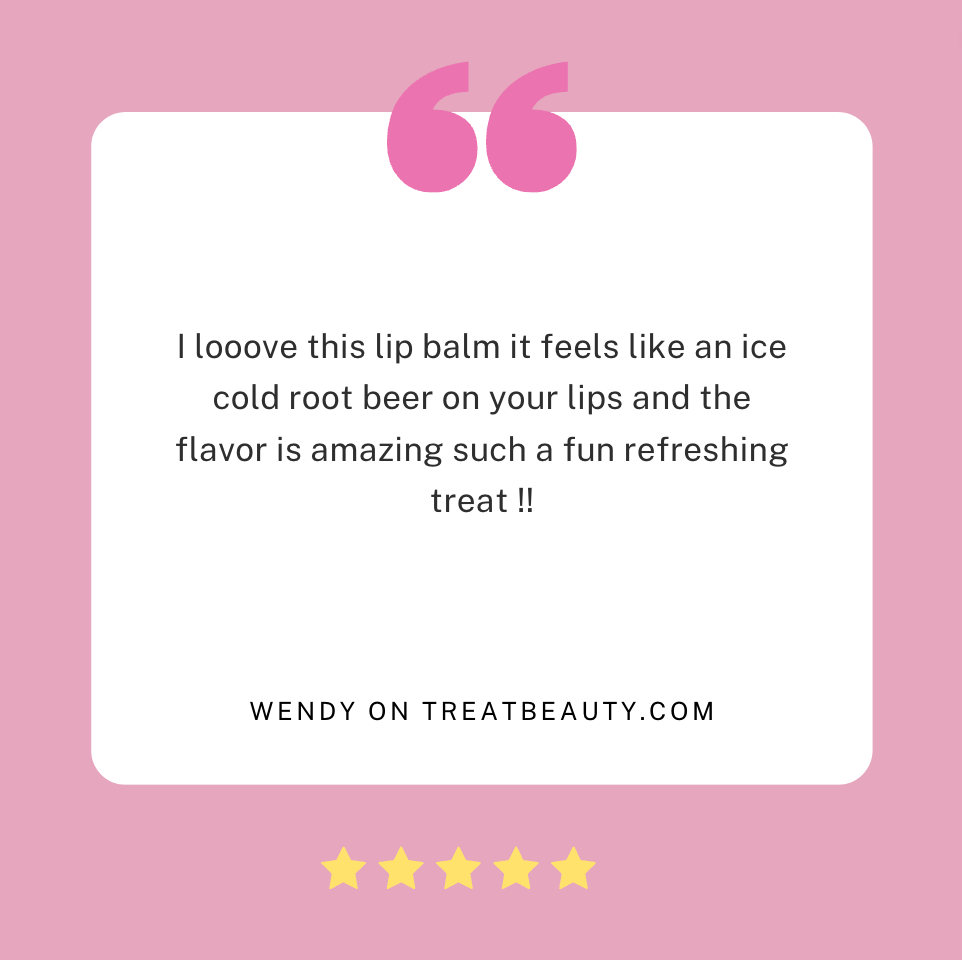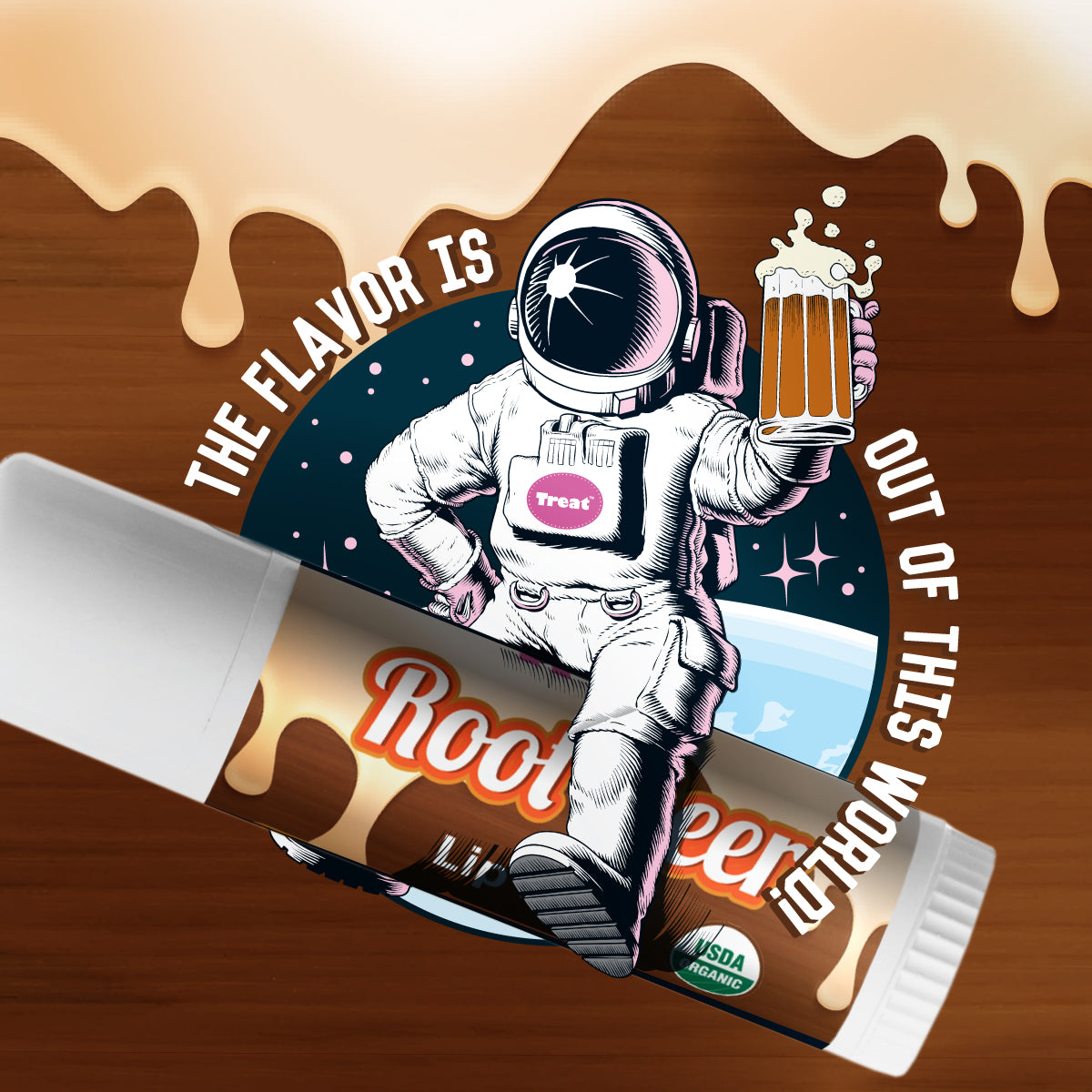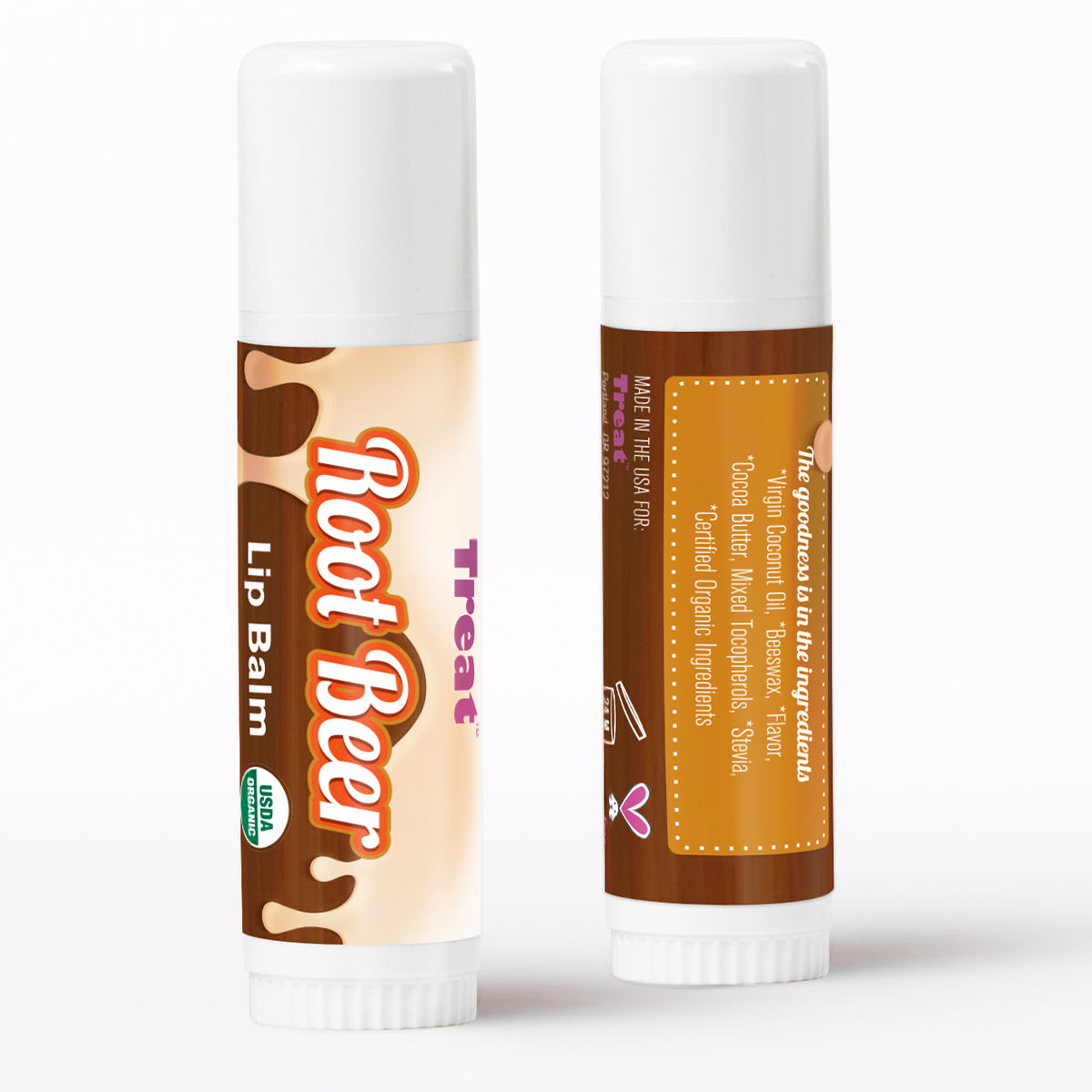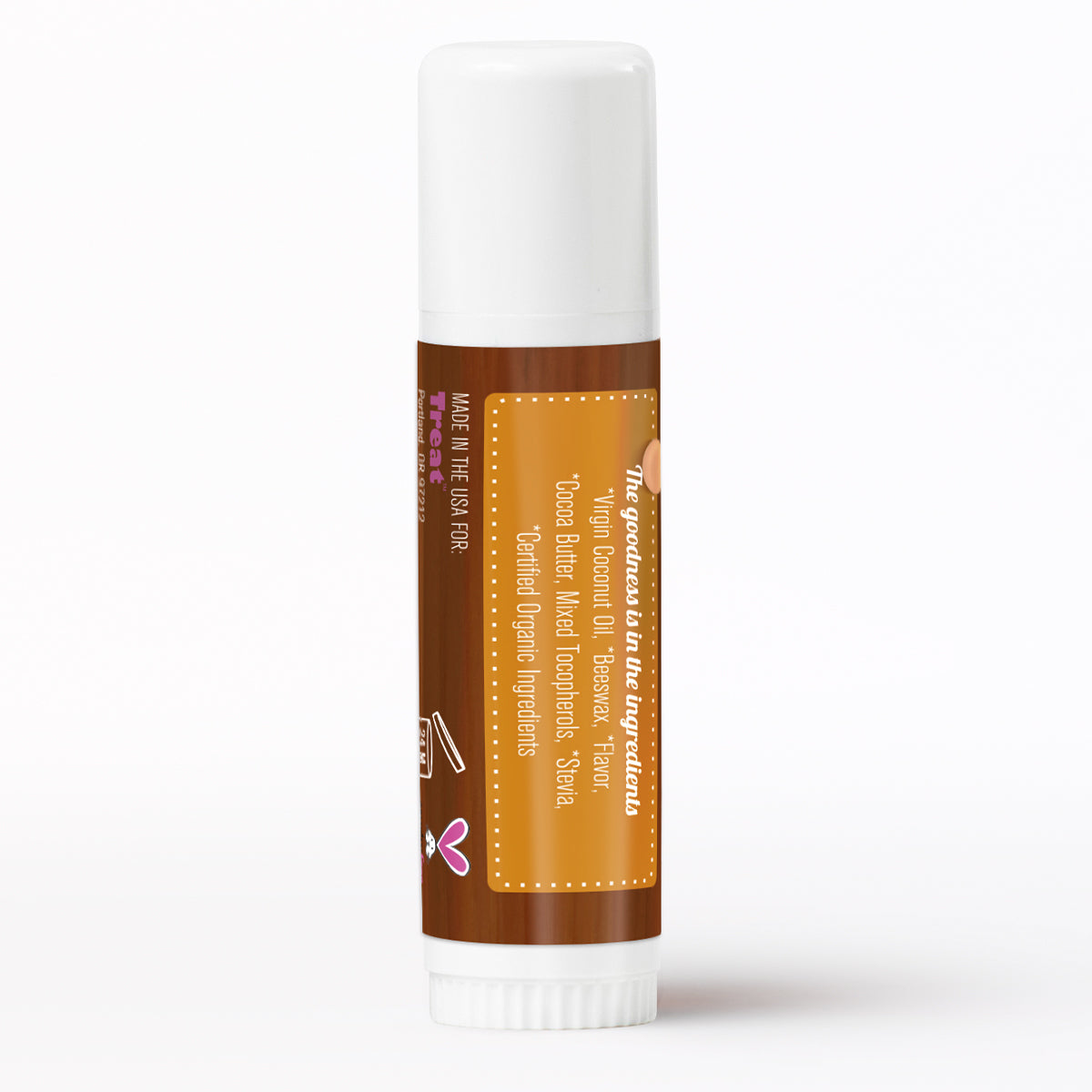 See why bigger is better
(Your lips will thank you)
Each jumbo lip balm is .50 oz - more than 3x the size of a regular lip balm!
⭐️ ⭐️ ⭐️ ⭐️ ⭐️
"Yeah this one is my favorite besides funnel cake. It smells exactly like root beer which is my favorite soda but I can't consume sugar anymore so this is not only yummy smelling but therapeutic ha. It has a warm spicy smell that is soothing. It also, in my opinion, is the most vanilla like of all the treat lip balms I've tried. Definitely recommend!!"- Julie
Always 100% Natural
All our Treats are formulated with the best ingredients available!
100% cruelty free – never tested on animals – PETA recognized