Regular price
Sale price
$13.99
Unit price
per
Sale
Sold out
🐻 Savor Sweet Adventure 🐻
Indulge in Gummy Bliss: Elevate your lip care with Gummy Bear Jumbo Organic Lip Balm from Treat Beauty.

Sweetest Mix: Enjoy the vibrant symphony of raspberry, strawberry, pineapple, orange, and lemon that dances on your lips, a burst of fruity delight.

Unforgettable Flavor: Make your lips the talk of the town with our unique, delightful gummy bear sensation.
👄 Total Lip Transformation 👄
Revitalize Your Lips: Say goodbye to dry, chapped lips and say hello to soft, kissable ones that taste like a candy wonderland.

Organic Goodness: Crafted with our signature blend of Organic Coconut Oil, Beeswax, Cocoa Butter, and Shea Butter for natural, long-lasting lip hydration.

Lip Candyland: Make your pout the star with our unique, delightful gummy bear explosion.
The Gummy Bliss Inspiration: Picture yourself in a candy wonderland, colorful gummy bears in all the fruity flavors you adore. That first taste, the burst of fruity delight - it's like a magical treat for your taste buds. We aimed to capture that joy and infuse it into our jumbo-sized lip balm. Made with love and natural ingredients, it's like carrying a pocketful of gummy bear delight. Experience the magic of gummy bears with Gummy Bear Jumbo Organic Lip Balm and own the sweetness every day. For Gummy Bear lovers, try my Balm Pop for a blast off of flavor!
Ingredients

What's in this hydrating recipe?

*Organic Virgin Coconut Oil, *Organic Beeswax, *Organic Cocoa Butter, *Raspberry Flavor, *Strawberry Flavor, *Pineapple Flavor, *Orange Essential Oil, *Organic Shea Butter, *Lemon Essential Oil, Mixed Tocopherols, *Organic Stevia Leaf Extract

*Certified Organic Ingredients
Share
View full details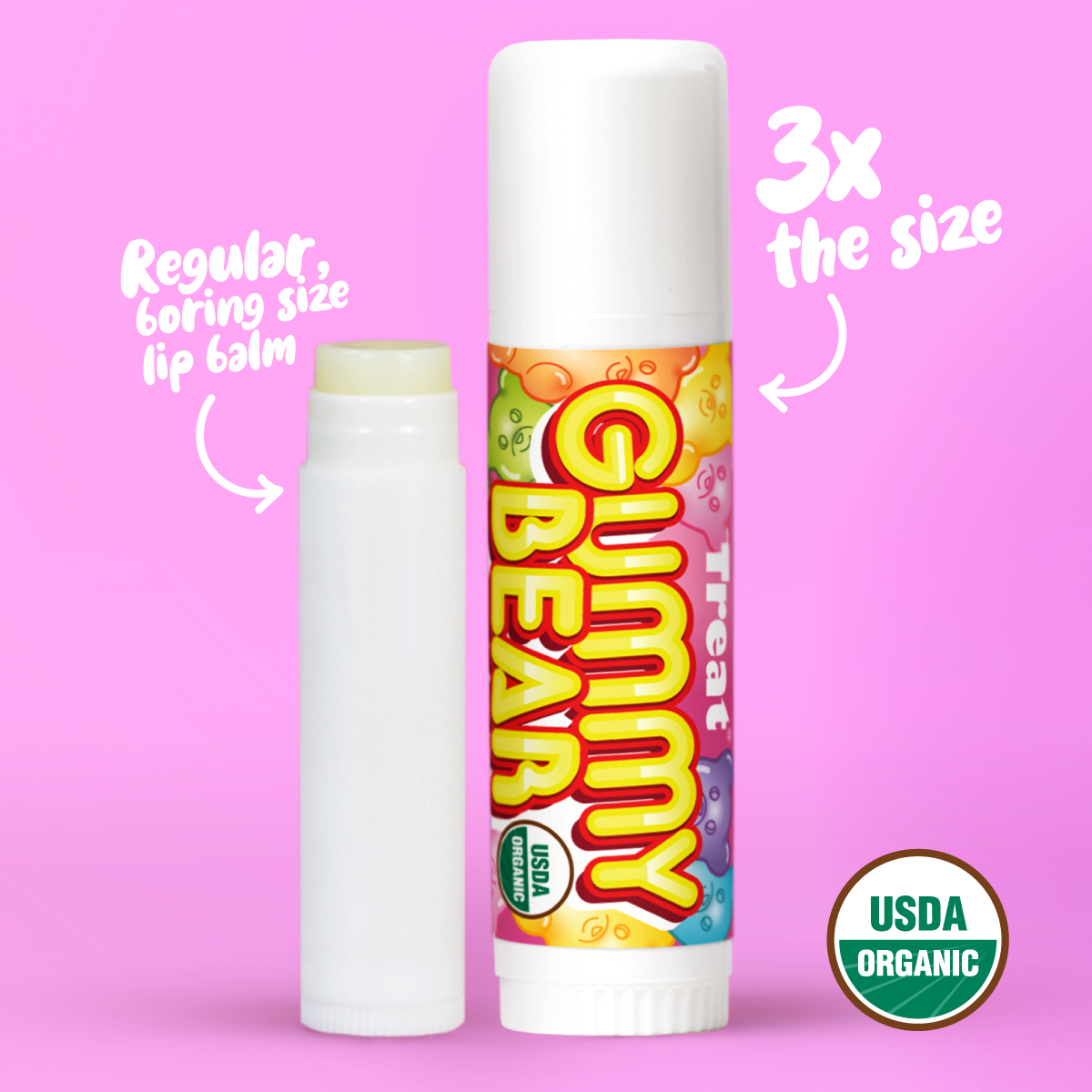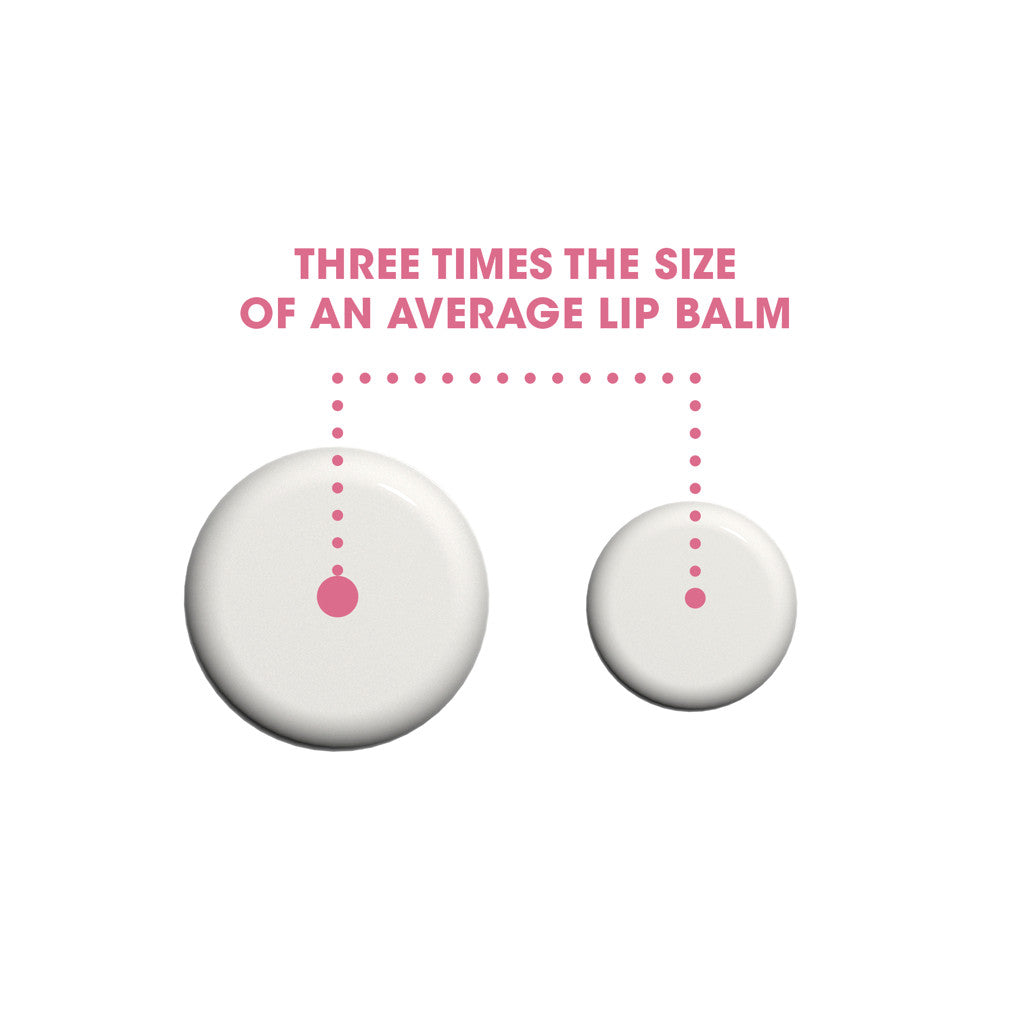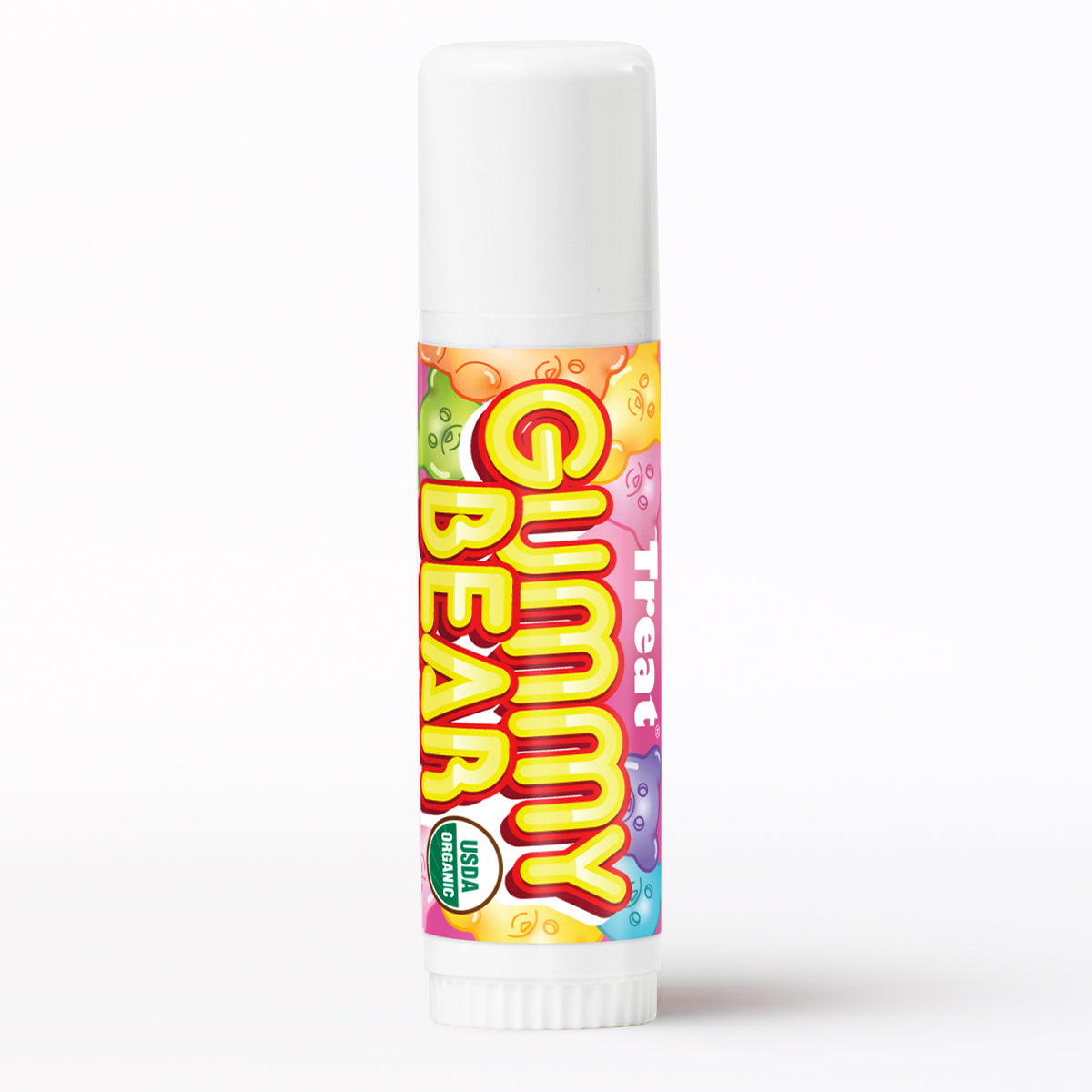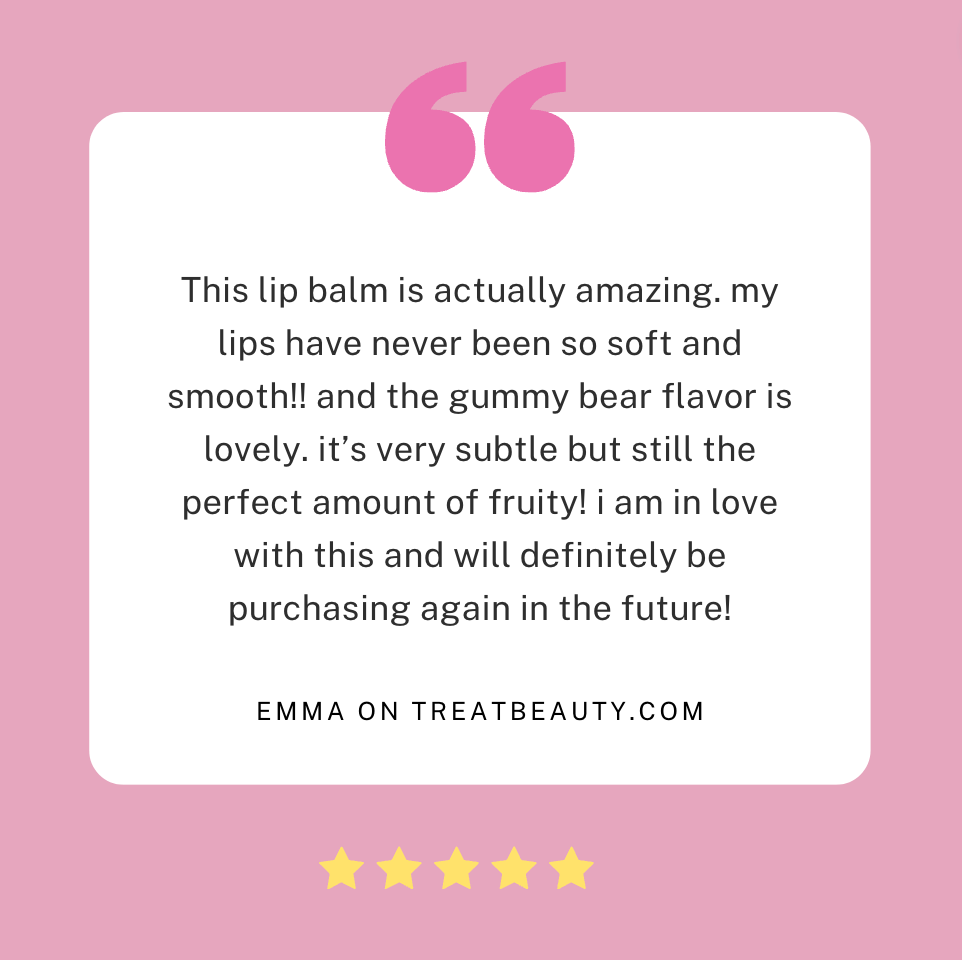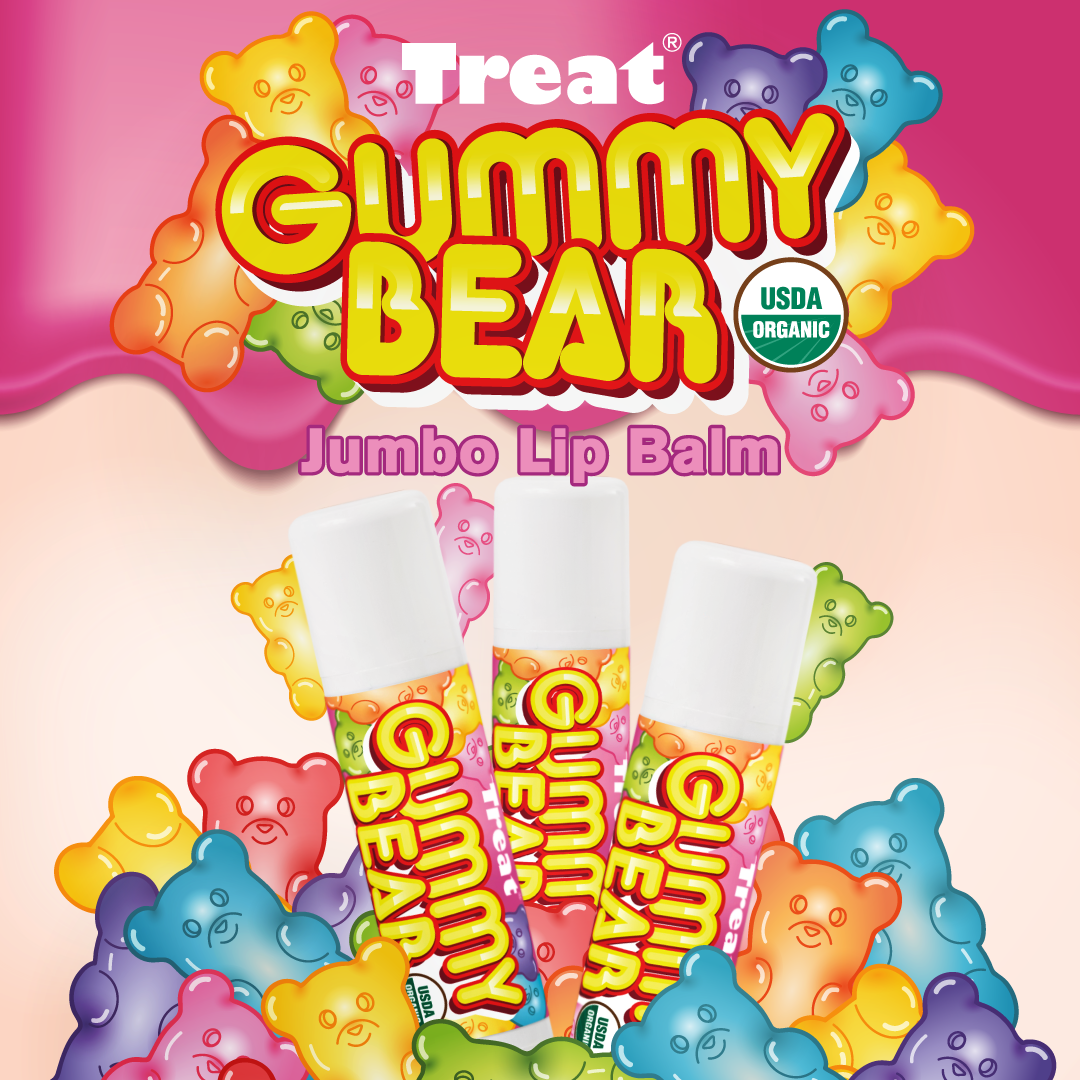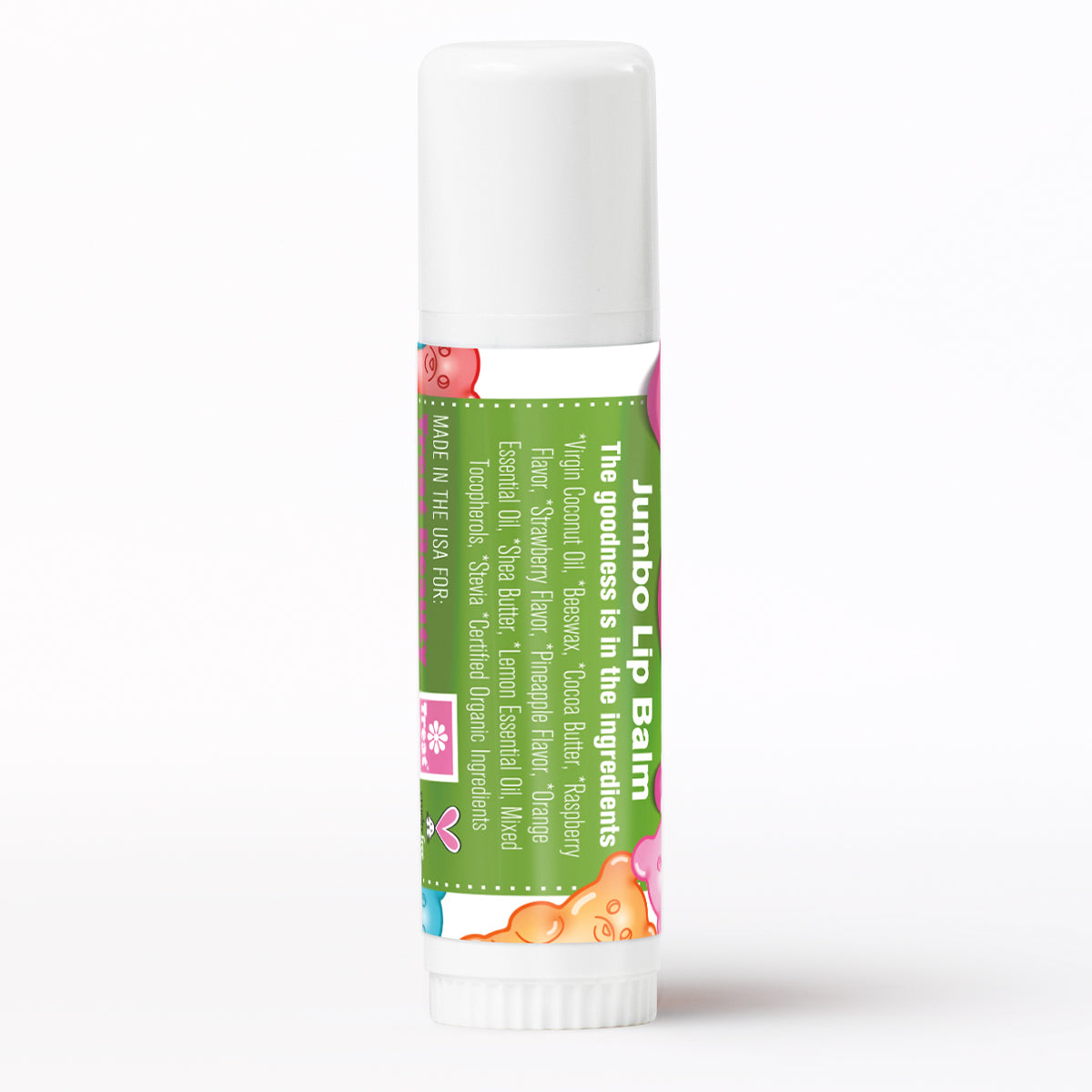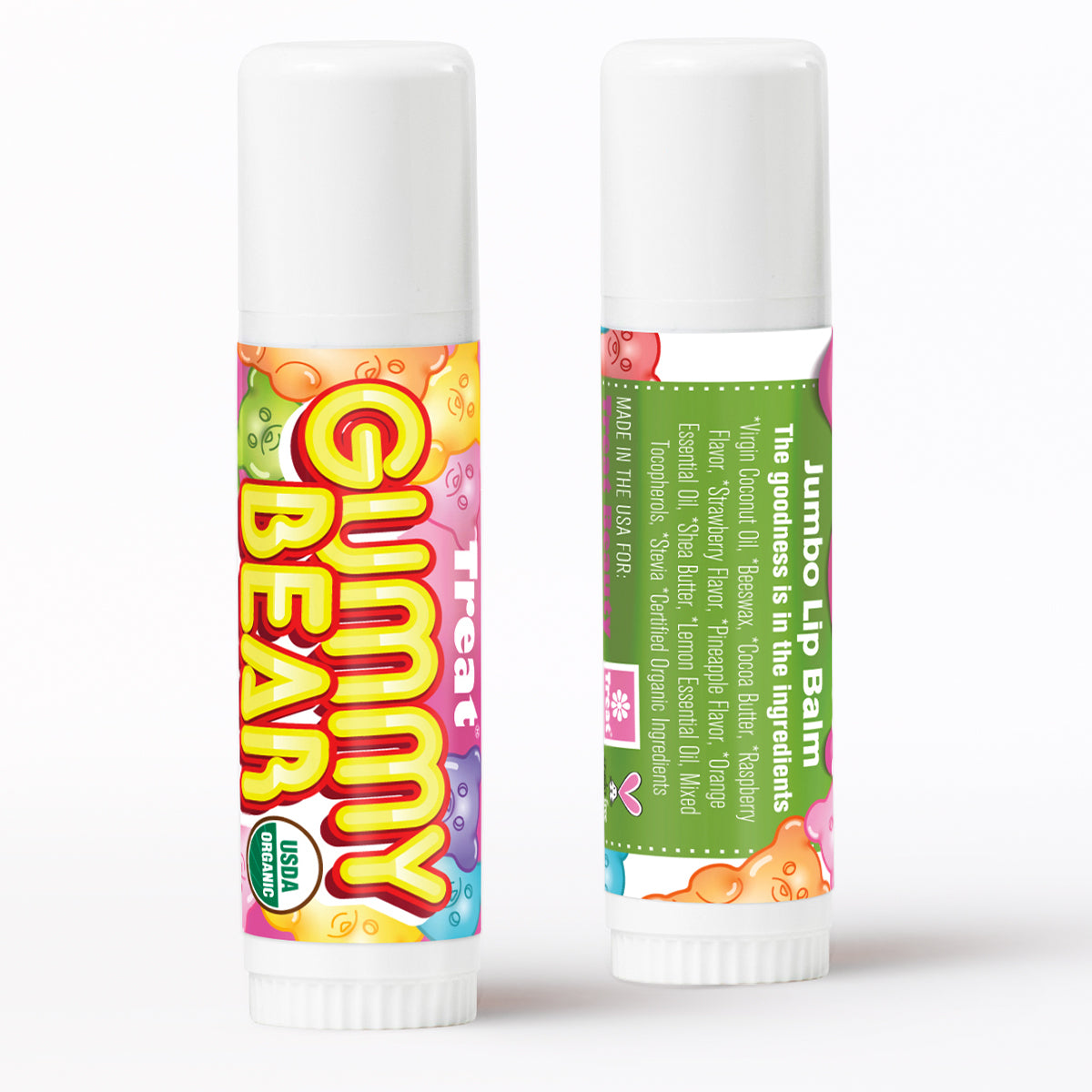 See why bigger is better
(Your lips will thank you)
Each jumbo lip balm is .50 oz - more than 3x the size of a regular lip balm!
⭐️ ⭐️ ⭐️ ⭐️ ⭐️
"I'm completely obsessed with this new flavor! This one and waffle cone! Gummy Bear is very accurately described above in the product description. It's incredibly fruity aroma is what makes me reach for it all the time! Heading into autumn, I'm very much enjoying these new flavors! I've been a Treat customer for a few years now and Marnie does the lip balm thing dialed up properly!! Grab a couple of these Gummy Bear balms…or four if you have littles (because yours will absolutely disappear!). Highly recommend this flavor!!!"-Tamara
Always 100% Natural
All our Treats are formulated with the best ingredients available!
100% cruelty free – never tested on animals – PETA recognized