Regular price
Sale price
$13.99
Unit price
per
Sale
Sold out
Treat your puffy under eyes and chapped lips to the healing power of Matcha! My Mint & Matcha Tea Caffeinated Jumbo Organic Eye & Lip Balm helps firm and smooth the delicate skin around your eyes and mouth with this famously potent antioxidant de-toxifier that I've paired with spearmint for a refreshing flavor your lips will love!
Savor the unmistakably uplifting spearmint flavor that hits your senses with a sweet intoxicating burst of cool! Slather Mint & Matcha on your lips and eyes for a caffeinated boost that picks you right up - no matter how groggy you might feel. Dry chapped lips and saggy eyes are no match for my super-powered certified organic formula that includes Organic Coconut Oil, Organic Beeswax, Organic Cocoa Butter, Organic Spearmint Essential Oil, Organic Shea Butter, Organic Matcha Green Tea and Organic Stevia Leaf Extract.
It's three times the size of regular lip balm to make sure your face is covered where you need it most! You know how a midday Matcha tea can pick you up and re-charge your day? Well, this free-radical fighting balm does the same thing for your lips and eyes. It nourishes and soothes – while giving you the daily lift that only Matcha & the zing of spearmint can deliver!
A DELICIOUS ORGANIC EYE & LIP BALM TO SOOTHE EVEN YOUR WORST CHAPPED LIPS AND PUFFY UNDEREYES

TRIPLE THE VALUE AND NOURISHMENT – EACH JUMBO LIP BALM IS .50 OZ - MORE THAN 3 TIMES THE SIZE OF A REGULAR LIP  BALM

MADE IN THE U.S. - GREAT FOR KIDS (OF ALL AGES) – DELICIOUS & FUN

USDA CERTIFIED ORGANIC - NO ARTIFICIAL OR SYNTHETIC INGREDIENTS

100% CRUELTY FREE – NEVER TESTED ON ANIMALS – PETA RECOGNIZED
Flavor Details: An uplifting blend of sweet and cool spearmint flavor. 
How to Use: Apply to your puffy under eyes and chapped lips for a cooling sensation and pick-me-up for a re-charge. 
Share
View full details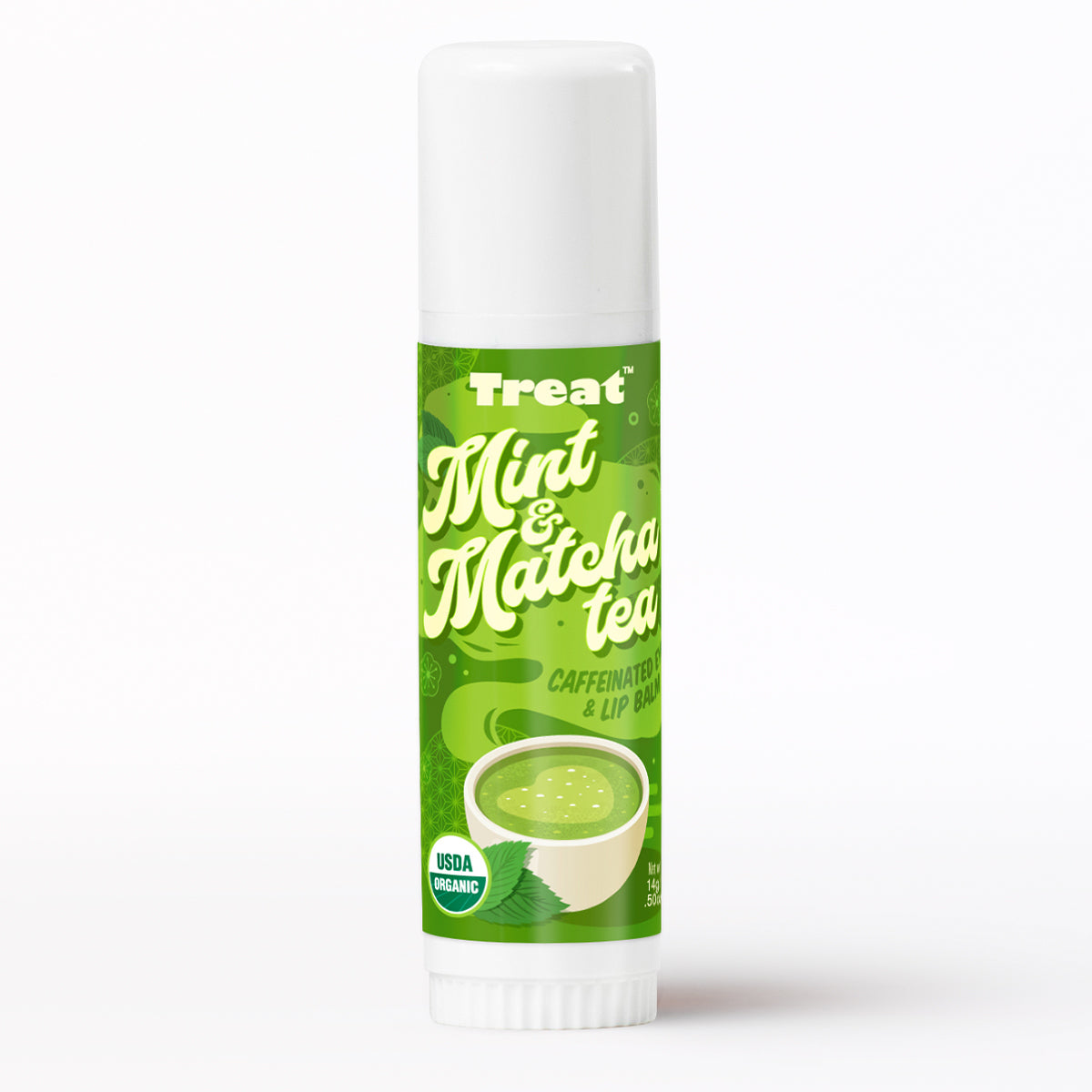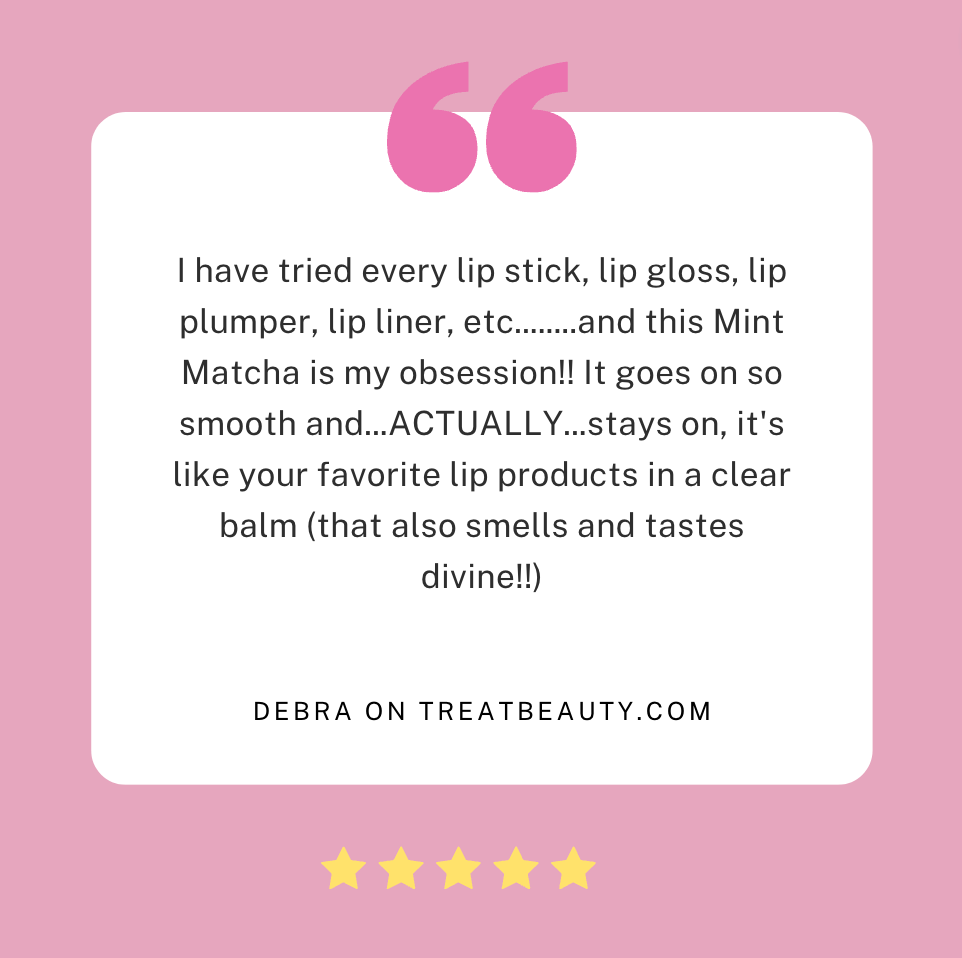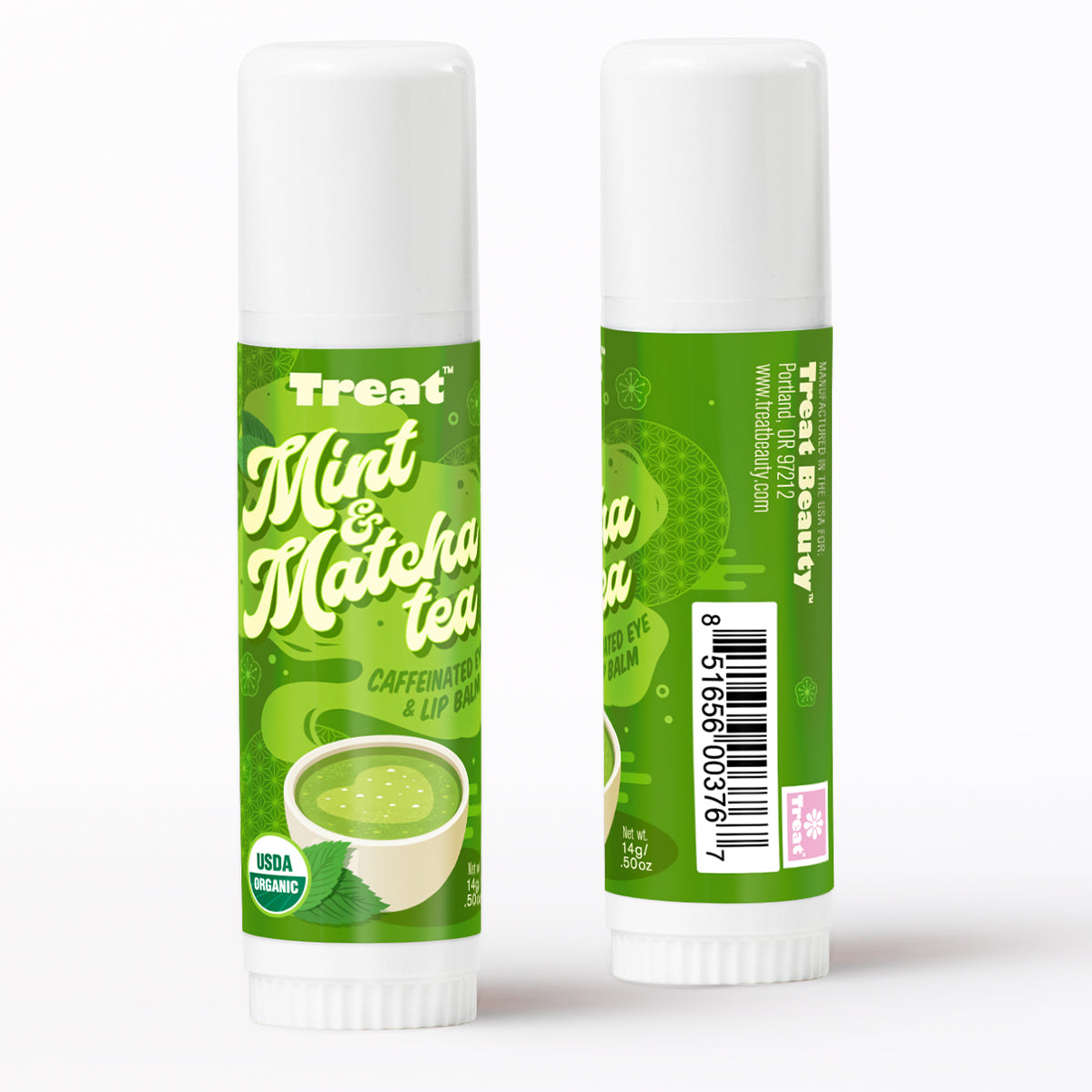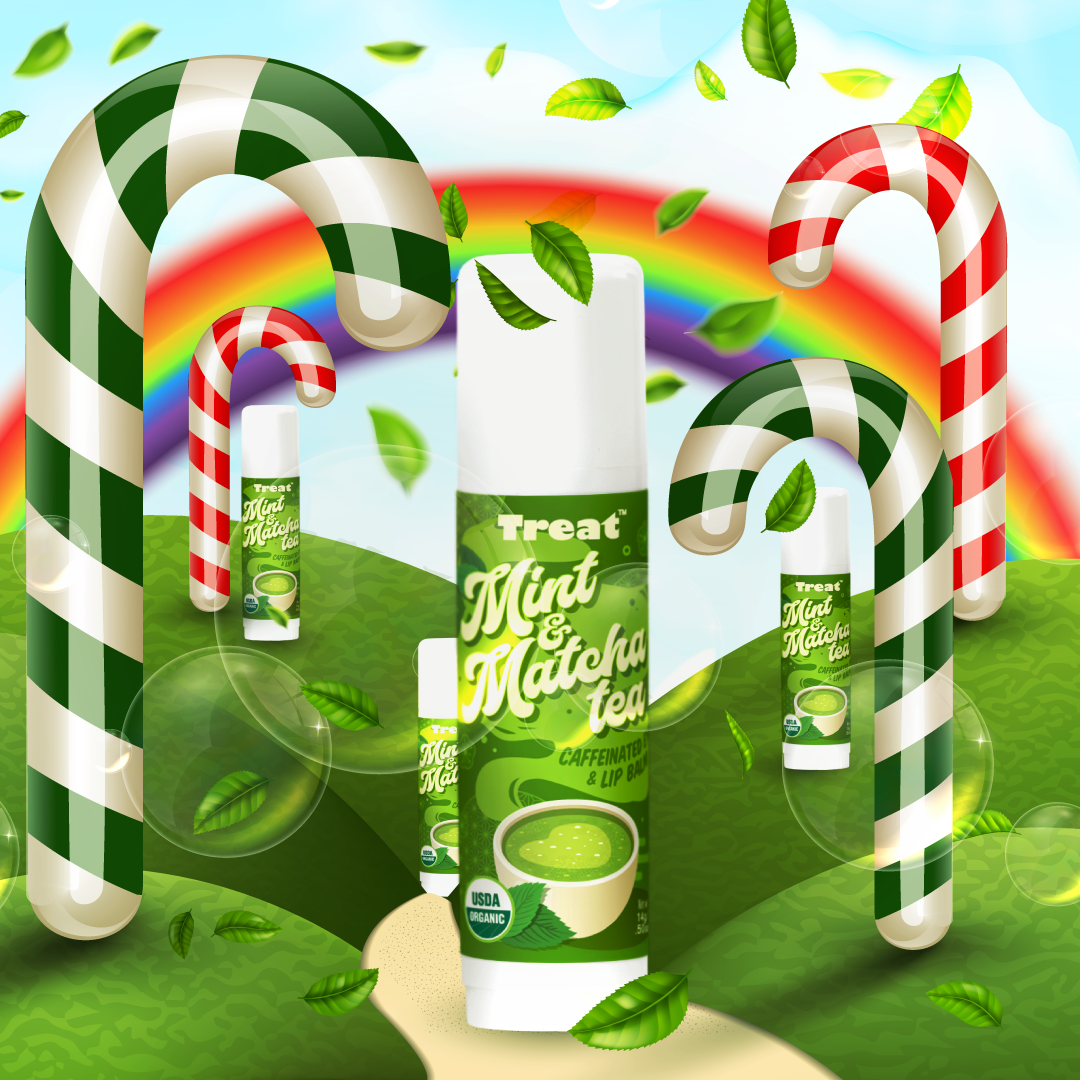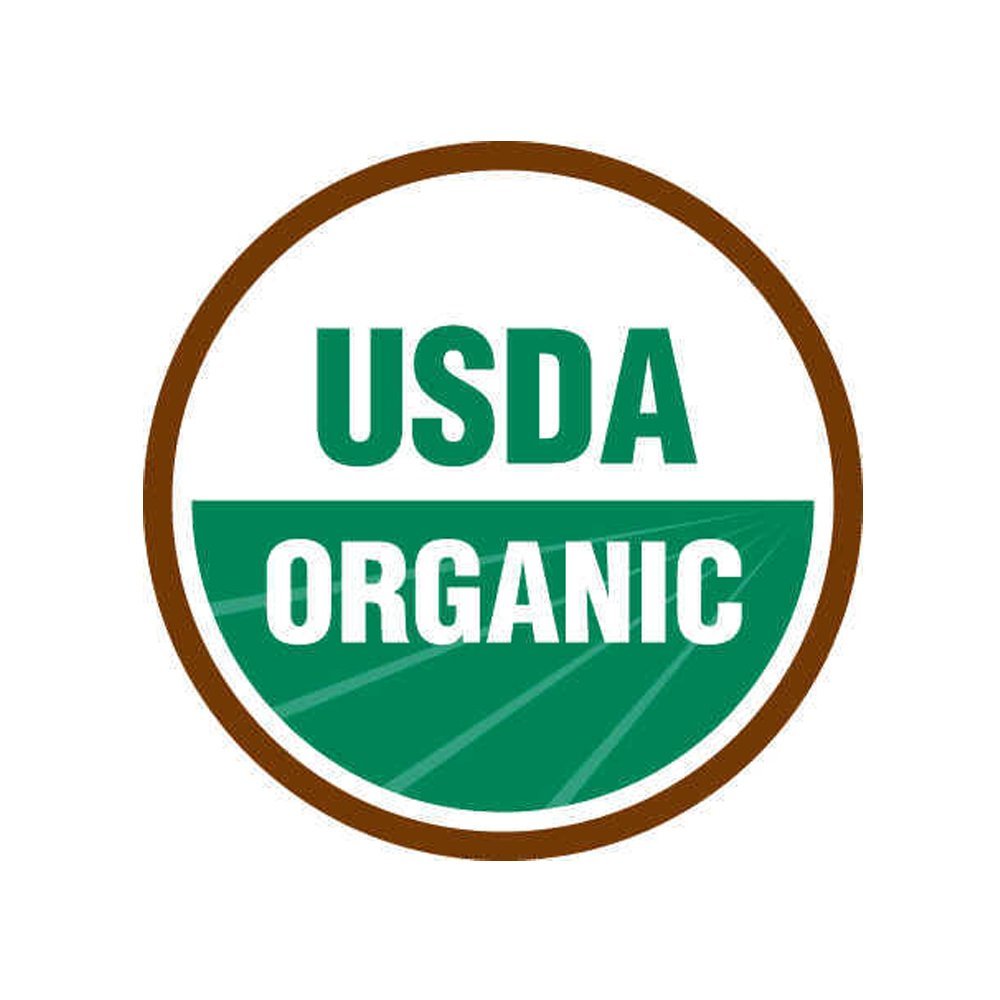 See why bigger is better
(Your lips will thank you)
Each jumbo lip balm is .50 oz - more than 3x the size of a regular lip balm!
⭐️ ⭐️ ⭐️ ⭐️ ⭐️
"This balm is my go to for almost everything. I love it in the morning after a shower to wake my skin up and reside redness/puffiness. It's also so soothing after a lip scrub and before bed. The flavor is like a mix of spearmint and sugar - reminds me of the green gumdrops I used to eat as a child. This is one of my newer ones and is more used than my first treat balm! Highly highly recommend this one!" - Katherine
Always 100% Natural
All our Treats are formulated with the best ingredients available!
100% cruelty free – never tested on animals – PETA recognized