Regular price
Sale price
$13.99
Unit price
per
Sale
Sold out
Step into a whimsical world of lip-tastic flavors with my NEW Birthday Cake Jumbo Organic Lip Balm – a delectable treat that will transport your taste buds to a mouthwatering paradise! 🎂✨
Imagine indulging in the most scrumptious birthday cake creation, complete with buttery vanilla frosting, a delightful sprinkle of rainbow-colored confetti, and a hint of magic that makes it oh-so-irresistible. It's a lip balm experience that will have you grinning like a kid in a candy store!
In the spirit of Willy Wonka himself, we've whipped up a lip-smacking recipe that captures the essence of birthday cake perfection. It's like taking a sweet, celebratory journey with every application – a lip balm masterpiece that will make your senses dance with joy.
But that's not all, my dear Treaters! My Birthday Cake Jumbo Organic Lip Balm isn't just a lip treat; it's a celebration of flavors that will make your lips sing with delight. Immerse yourself in the delightful world of lip confections with every swipe, as the heavenly taste of cakey goodness envelops your senses.
Indulge your lips with the enchanting flavors of velvety vanilla, hints of sugary sweetness, and a dash of magical nostalgia. It's like taking a scrumptious bite out of a freshly baked birthday cake, all while nourishing your lips with my signature organic goodness.
So, my fellow lip adventurers, get ready to embark on a flavor-filled journey with my Birthday Cake Jumbo Organic Lip Balm. Treat your lips to the extraordinary, the extraordinary that tastes like your fondest birthday memories, all in the palm of your hand.
Satisfy your lip cravings and experience the magic, experience the flavor, and experience the joy of Treat Beauty's Birthday Cake Jumbo Organic Lip Balm!
A DELICIOUS ORGANIC LIP BALM TO SOOTHE EVEN YOUR WORST CHAPPED LIPS

TRIPLE THE VALUE AND NOURISHMENT – EACH JUMBO LIP BALM IS .50 OZ - MORE THAN 3 TIMES THE SIZE OF A REGULAR LIP  BALM

MADE IN THE U.S. - GREAT FOR KIDS (OF ALL AGES) – DELICIOUS & FUN

USDA CERTIFIED ORGANIC - NO ARTIFICIAL OR SYNTHETIC INGREDIENTS

100% CRUELTY FREE – NEVER TESTED ON ANIMALS – PETA RECOGNIZED
My lip balms have all been certified organic by the USDA and contain only 4 simple ingredients mixed up with vitamins and organic flavors. They're delicious, fun and good for the whole family. Great for kids because they love using them so you better get 2!  

How to use this delicious Treat:
Swipe and glide: Take the generously sized lip balm and apply a smooth layer onto your lips, starting from the center and gliding outward. Let the cakey goodness caress your lips, leaving them feeling pampered and irresistibly soft.
Embrace the flavor journey: As the lip balm glides across your lips, savor the tantalizing taste of velvety vanilla, the sprinkle of sugary sweetness, and the magic of birthday memories. Let your taste buds dance with delight, indulging in a lip treat that's truly extraordinary.
Repeat as desired: Throughout the day, whenever your lips crave a burst of flavor and nourishment, reach for my Birthday Cake Jumbo Organic Lip Balm. Apply as often as needed, and let the whimsical flavors and organic goodness delight your senses time and time again.
Share the joy: Spread the joy of Treat Beauty by sharing your lip-smacking experience with friends and loved ones. Let them in on the secret of my extraordinary lip balm that tastes like the sweetest slice of birthday cake.
Share
View full details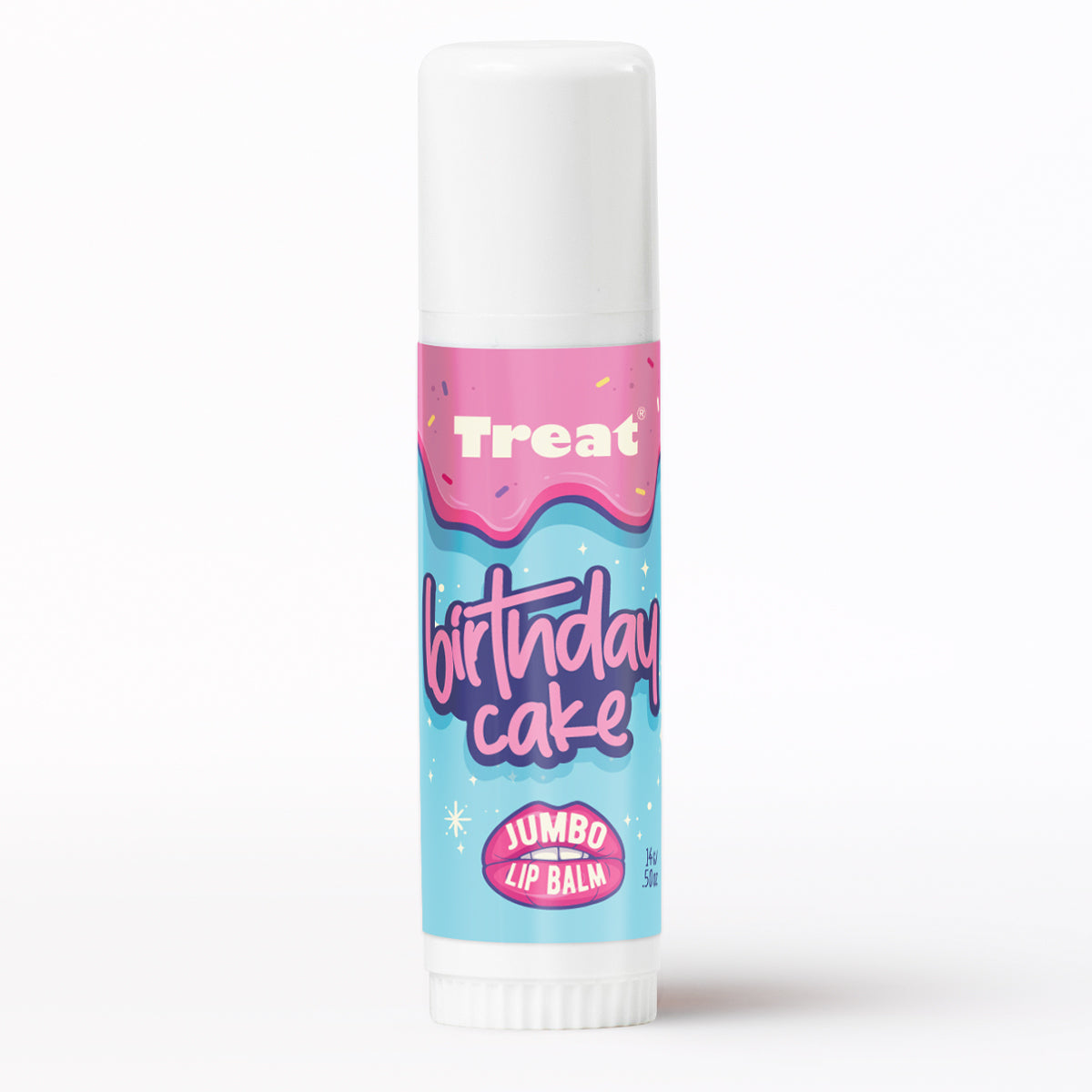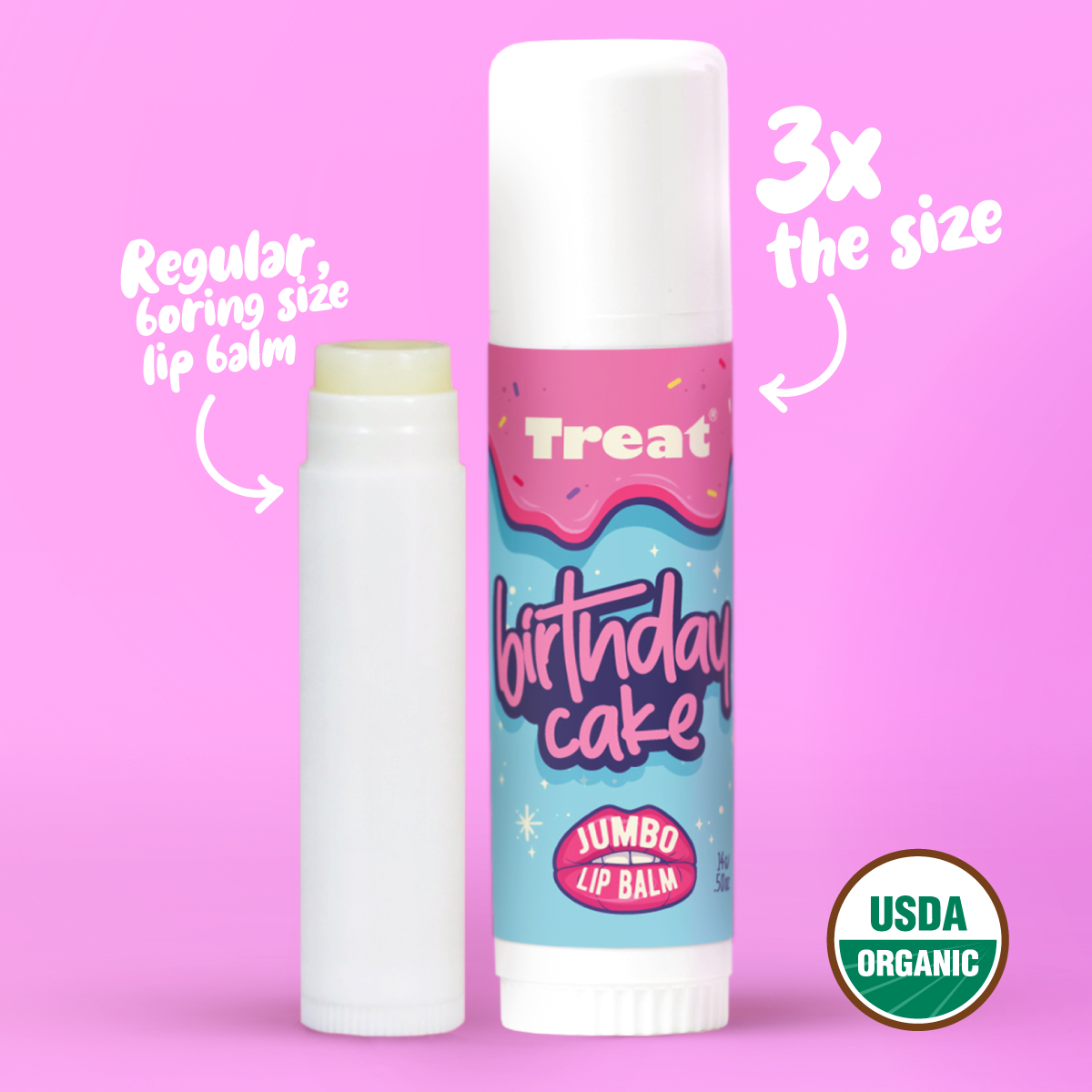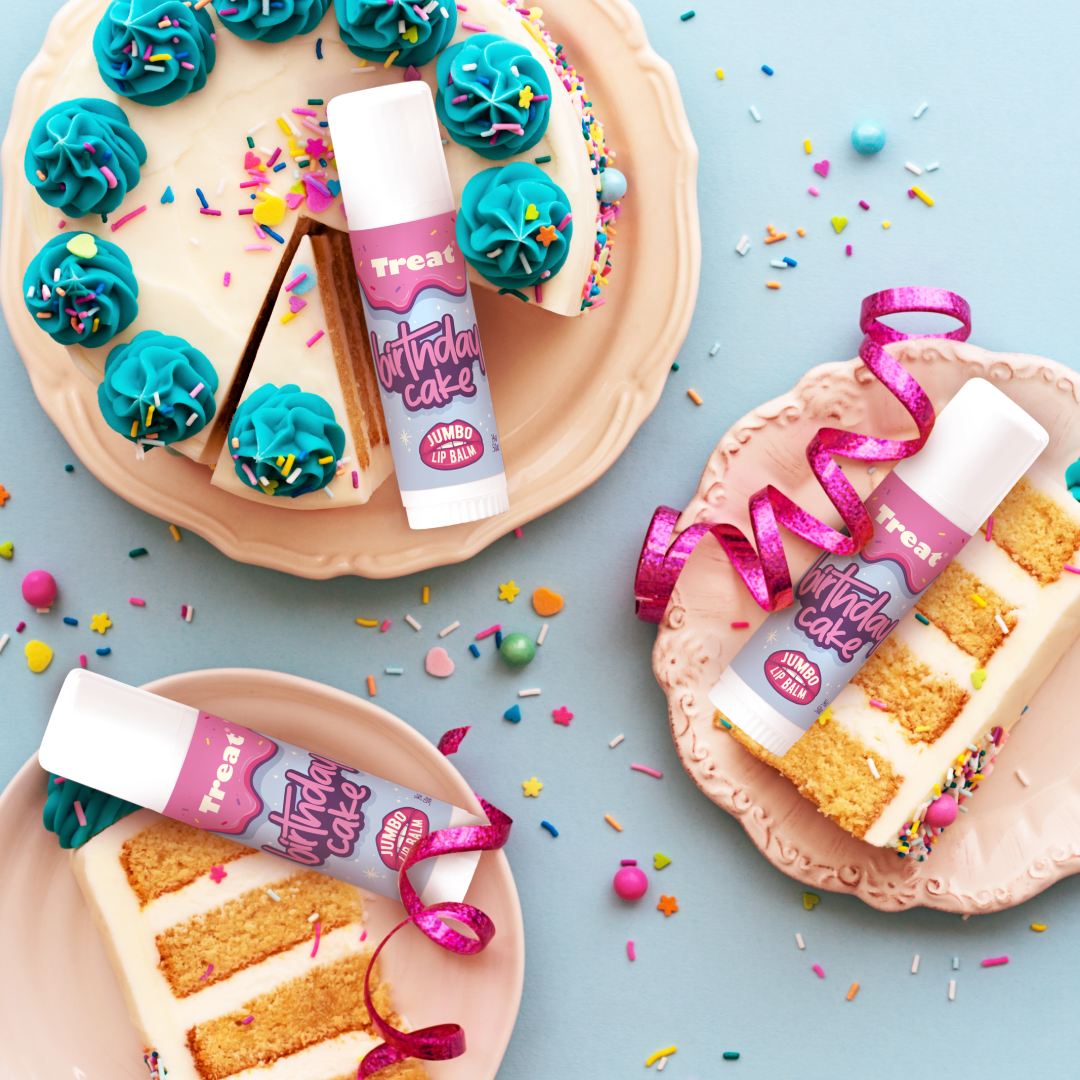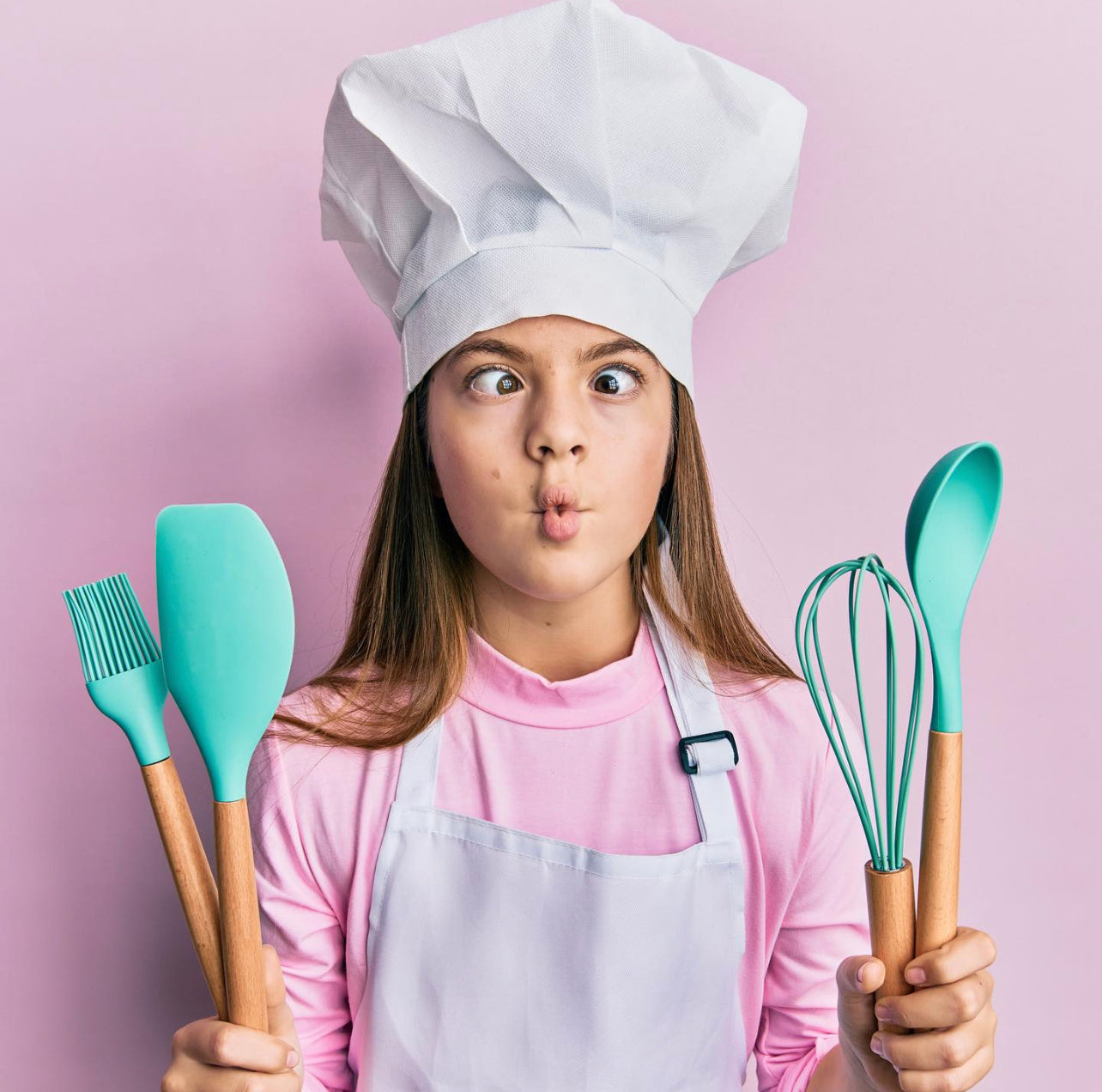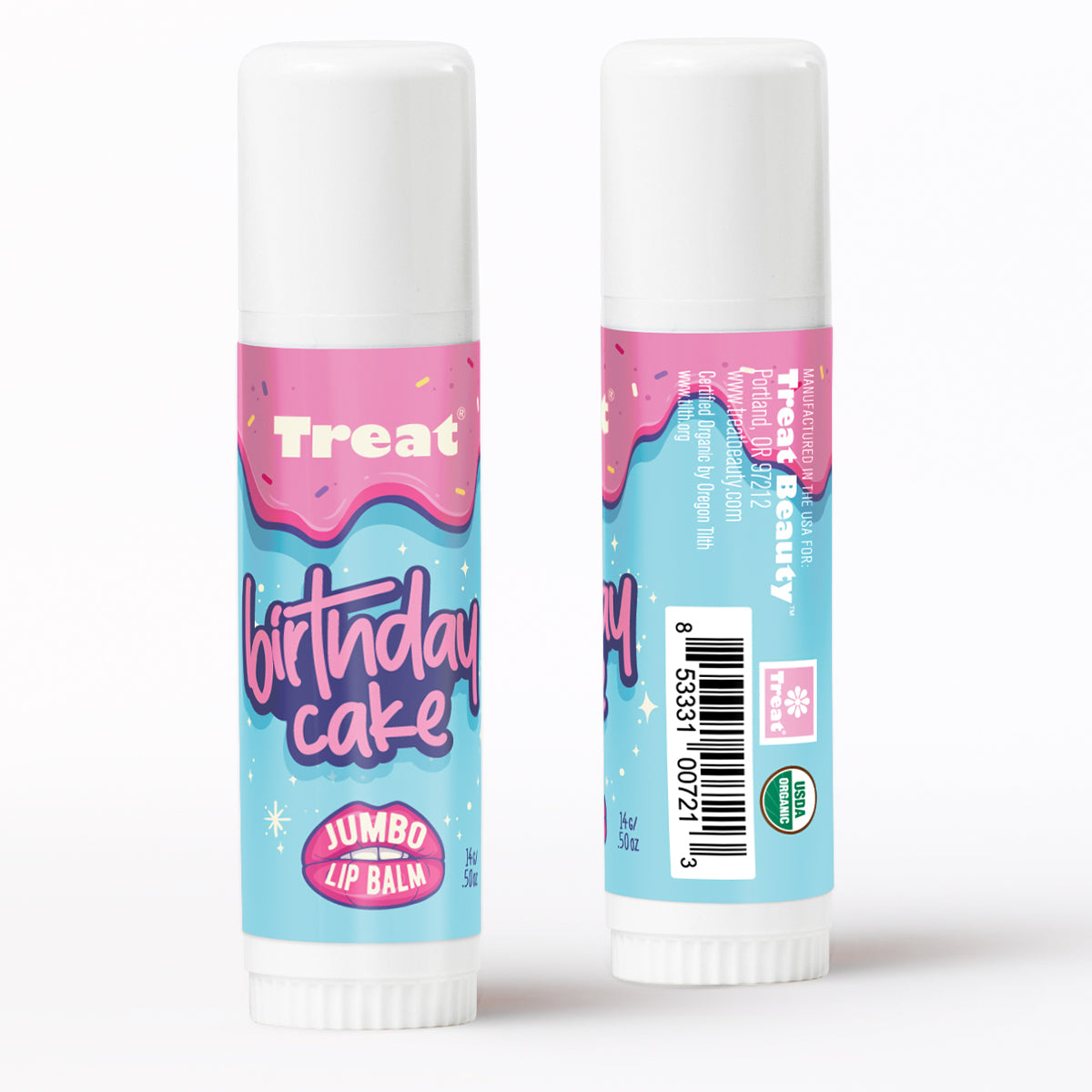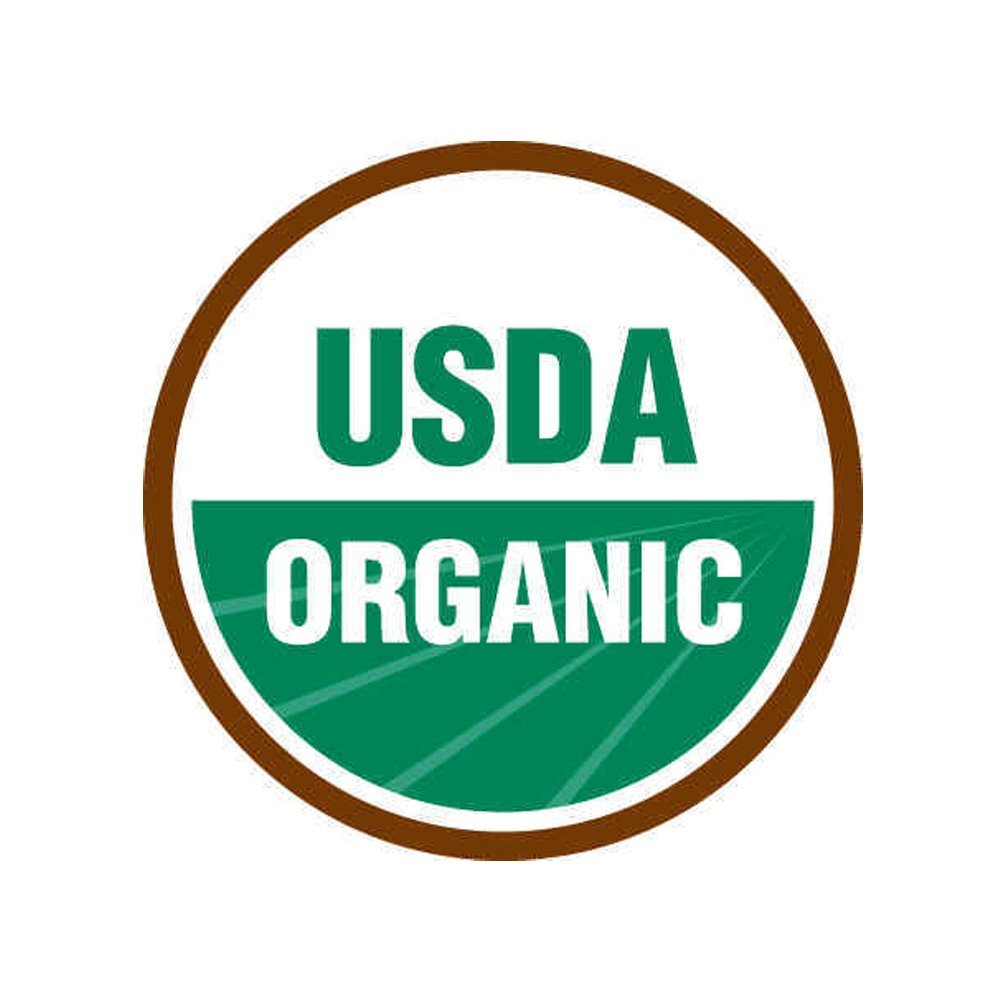 See why bigger is better
(Your lips will thank you)
Each jumbo lip balm is .50 oz - more than 3x the size of a regular lip balm!
⭐️ ⭐️ ⭐️ ⭐️ ⭐️
"This balm is so delicious and an absolute treat for your lips!! It captures the true vanilla birthday scent I have been craving. Thank you Treat beauty." - Miranda
Always 100% Natural
All our Treats are formulated with the best ingredients available!
100% cruelty free – never tested on animals – PETA recognized