Regular price
Sale price
$13.99
Unit price
per
Sale
Sold out
Jelly Beans are fun, there's no doubt about it. Neat little smooth bubbles on the outside, packed full of sweet candy flavor on the inside – you can roll them around on your tongue, then bite down for that squishy release!

When I close my eyes and think of jelly beans, I have vivid memories of being at the movies with my best friends. Some loved popcorn, some loved licorice, but my favorite movie theater confection was always a sweet bag of Jelly Beans. That crystalline texture and delightful mix of fruit flavors that fills your mouth with joy! I'm happy to report that my many hours experimenting with jelly bean flavors in the Treat Kitchen paid off big time! I believe I cracked the code, because this recipe took me right back to those carefree fun times - and my lips felt instantly smoothed, soothed and hydrated as well, of course.

My balms are 3 times the size of regular balms, so go ahead and slather it on for instant skin healing! You'll feel like Beauty Queen with the most luscious lips anyone has ever seen!

Close your eyes, taste my Jelly Bean flavor, and make believe you are back at the movies with your besties, or wherever your jelly bean dreams take you. And I hope a kiss is involved, because my amazing ALL ORGANIC ingredients including Virgin Coconut Oil, Beeswax, Cocoa and Shea Butter, will leave your lips so kiss-ably soft and tasty, you'll want to share the soothing experience!

Fun Fact:
It is believed that a sweets maker from Boston named William Schrafft invented jelly beans, but no one seems to know for sure. Mysterious. Apparently, Mr. Schrafft had the idea to mold jelly into small round shapes, or beans, hence the name Jelly Beans. He encouraged people to send them as gifts to soldiers that were away from home fighting in a war. Isn't that sweet?
A DELICIOUS MEGA-SIZE ORGANIC LIP BALM TO SOOTHE EVEN YOUR WORST CHAPPED LIPS


TRIPLE THE VALUE AND NOURISHMENT – EACH JUMBO LIP BALM IS .50 OZ - MORE THAN 3 TIMES THE SIZE OF A REGULAR LIP  BALM

MADE IN THE U.S. - GREAT FOR KIDS (OF ALL AGES) – DELICIOUS & FUN

USDA CERTIFIED ORGANIC - NO ARTIFICIAL OR SYNTHETIC INGREDIENTS

100% CRUELTY FREE – NEVER TESTED ON ANIMALS – PETA RECOGNIZED
 Flavor Details: Mix of fruity flavors. 
Share
View full details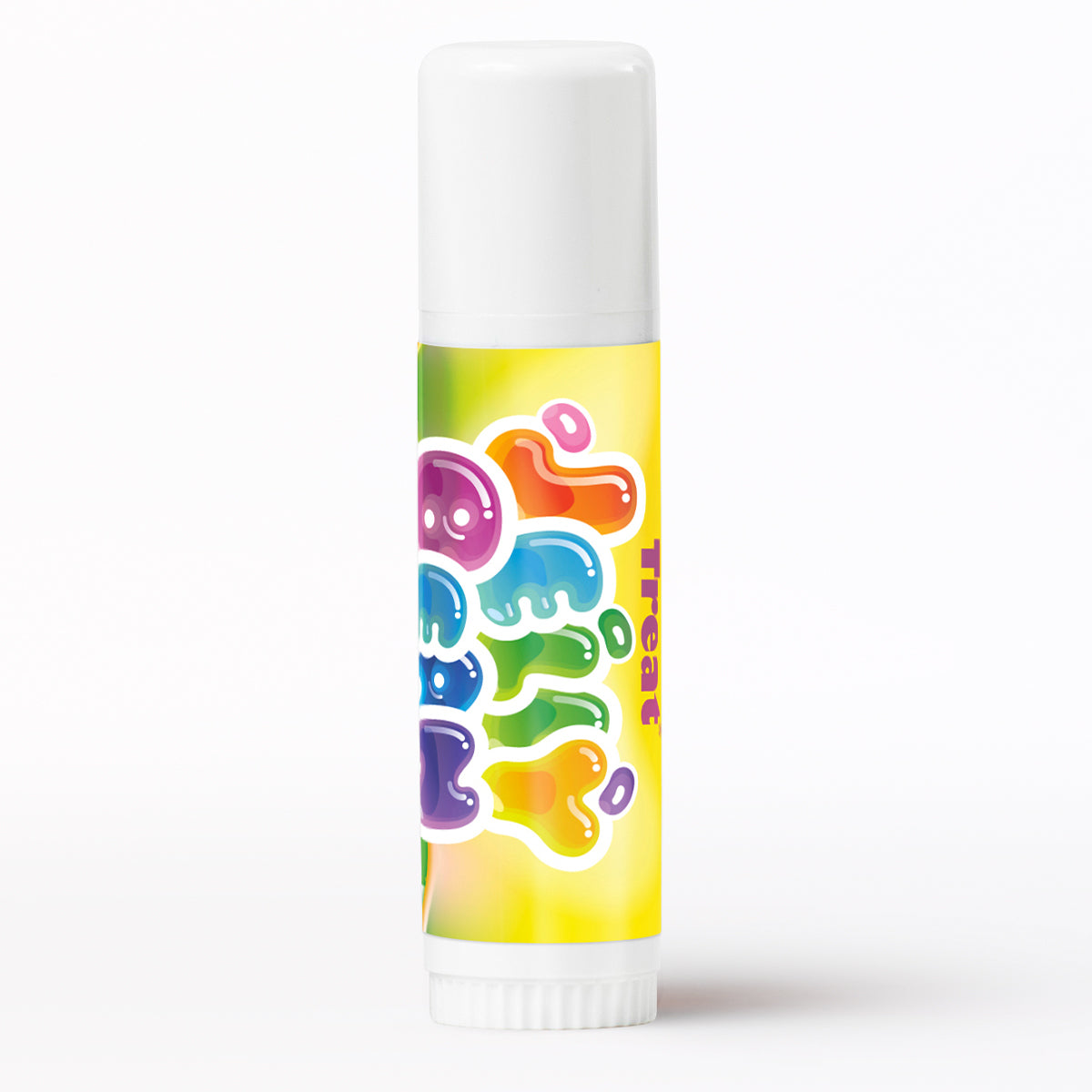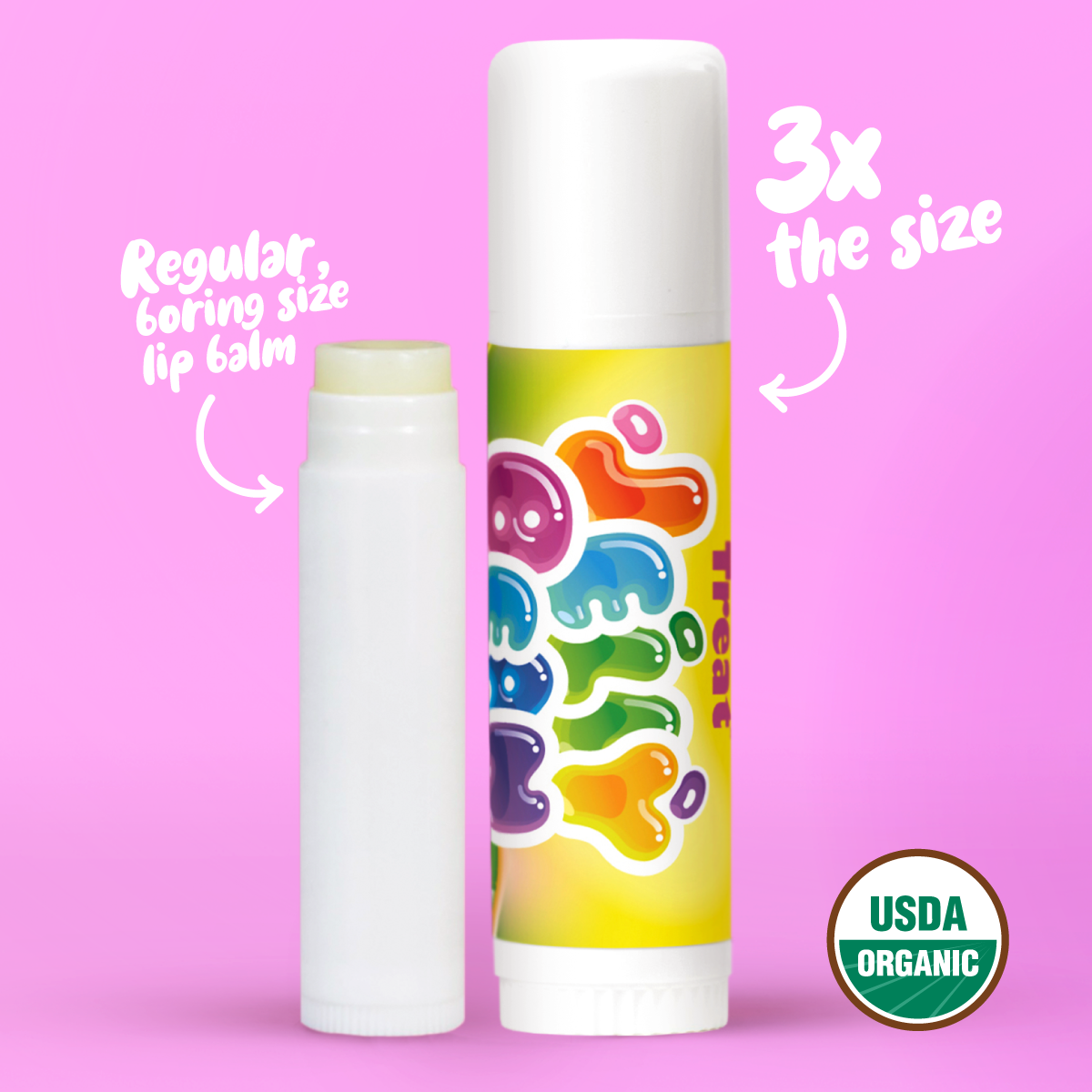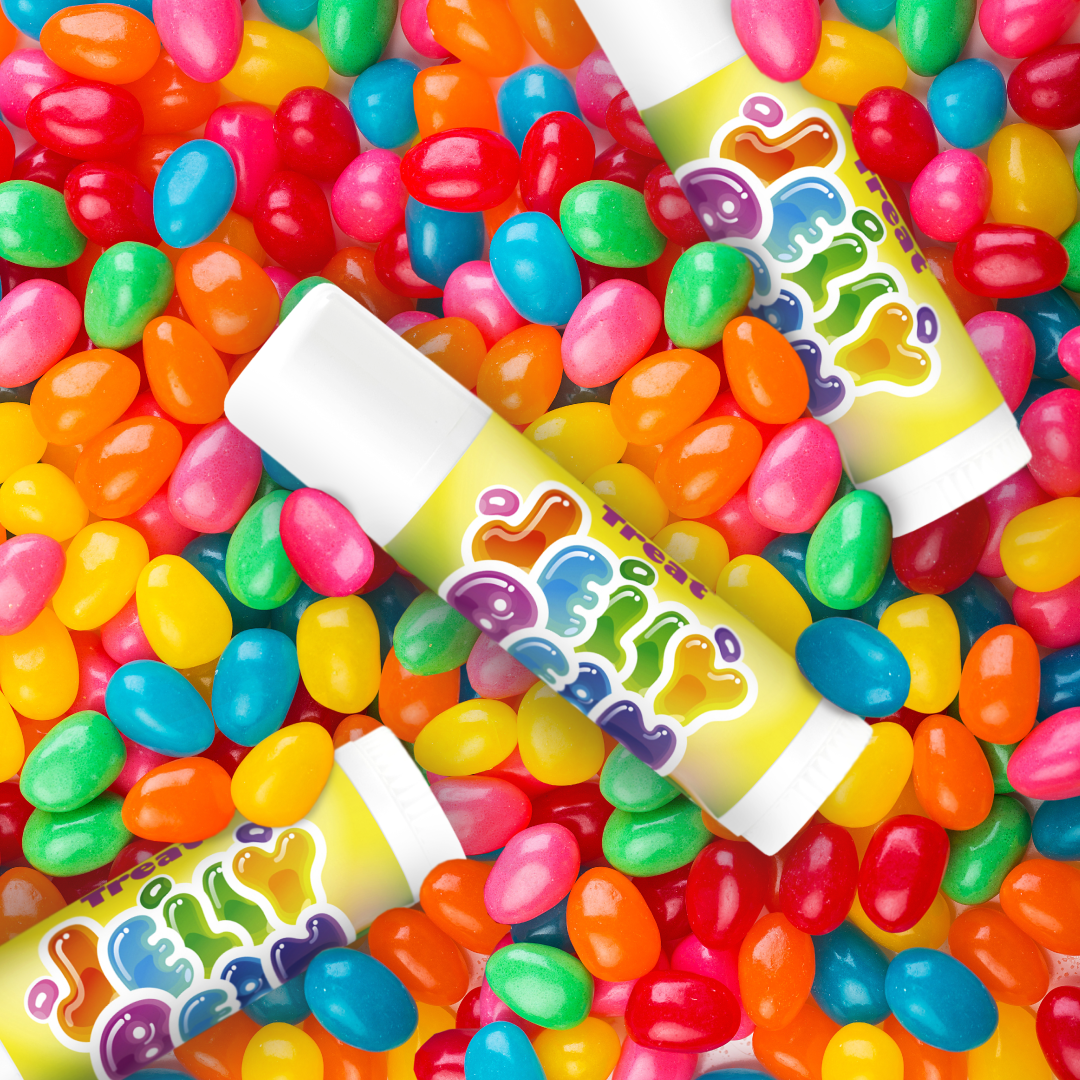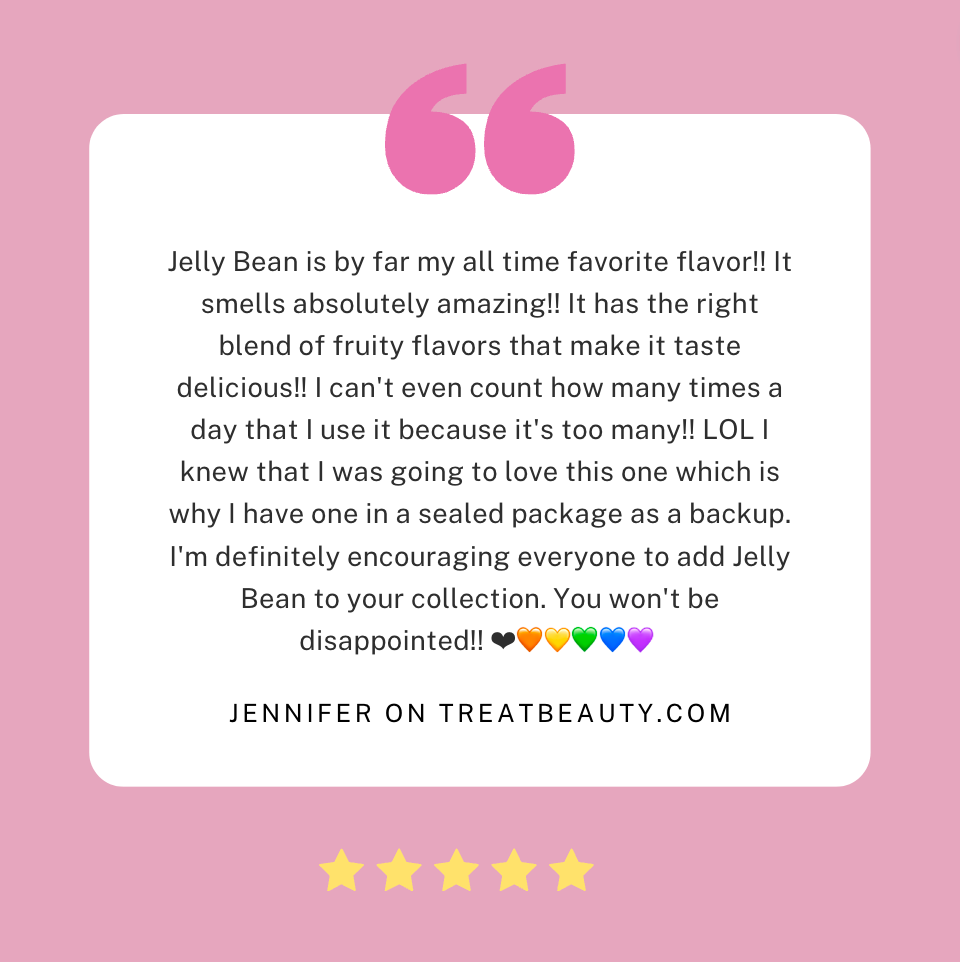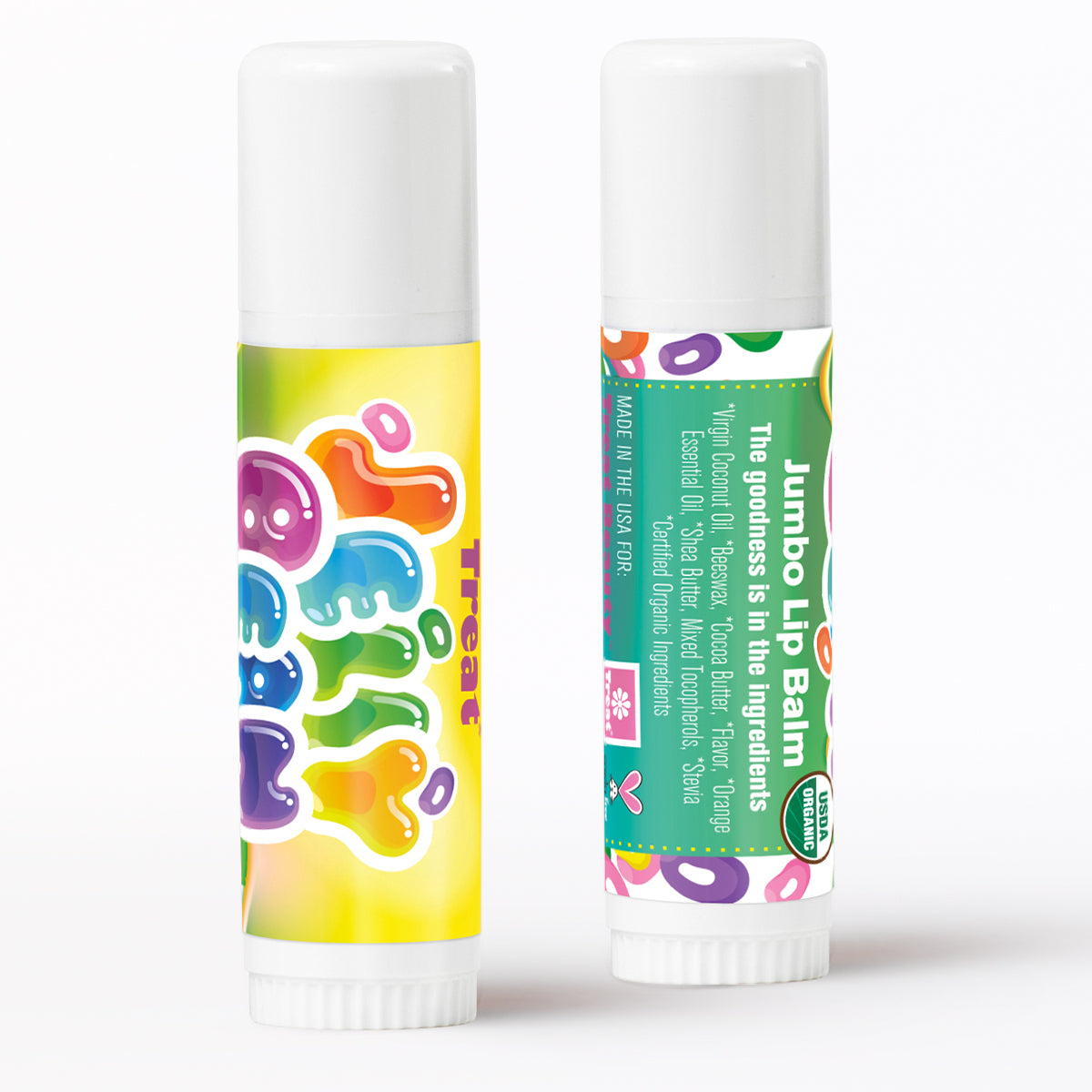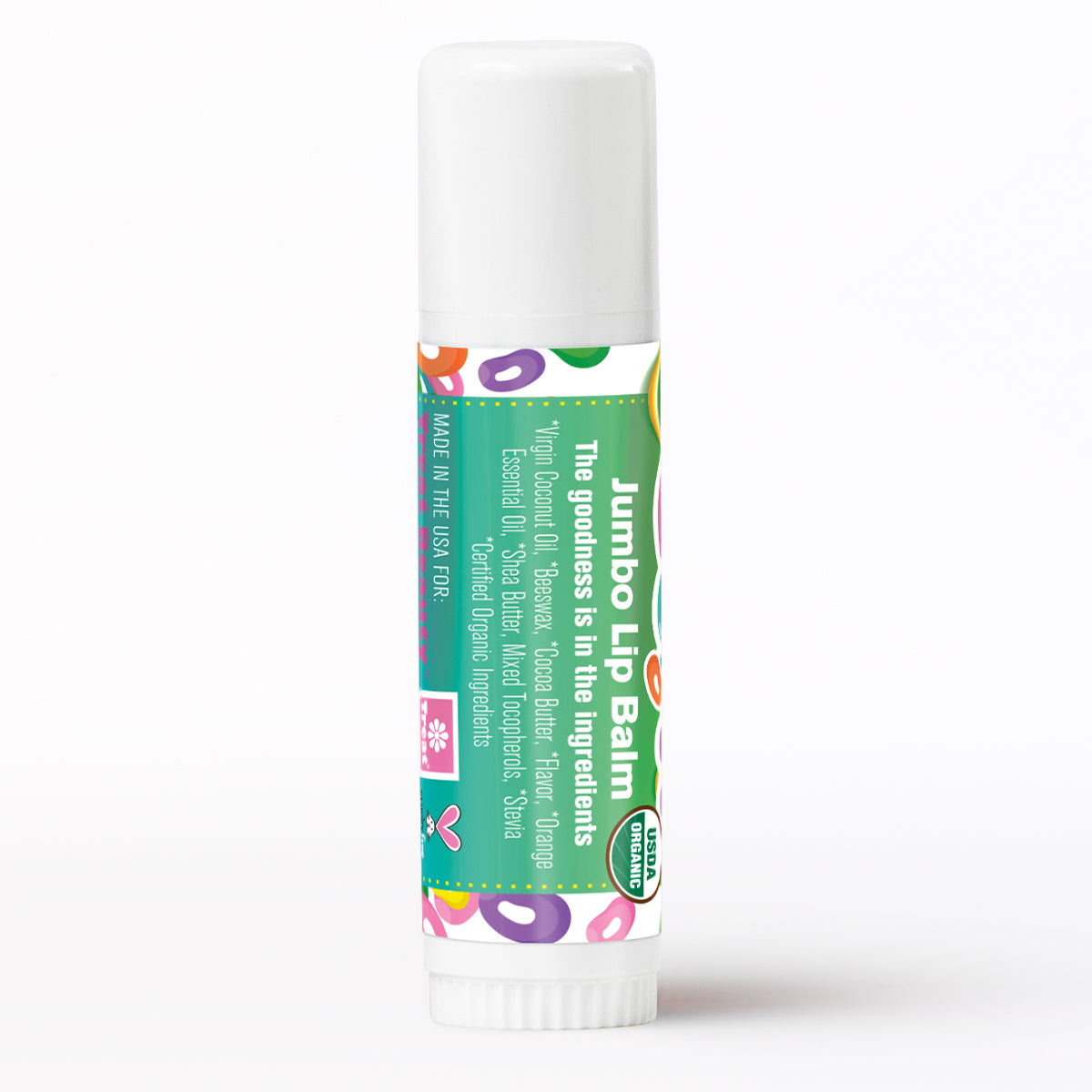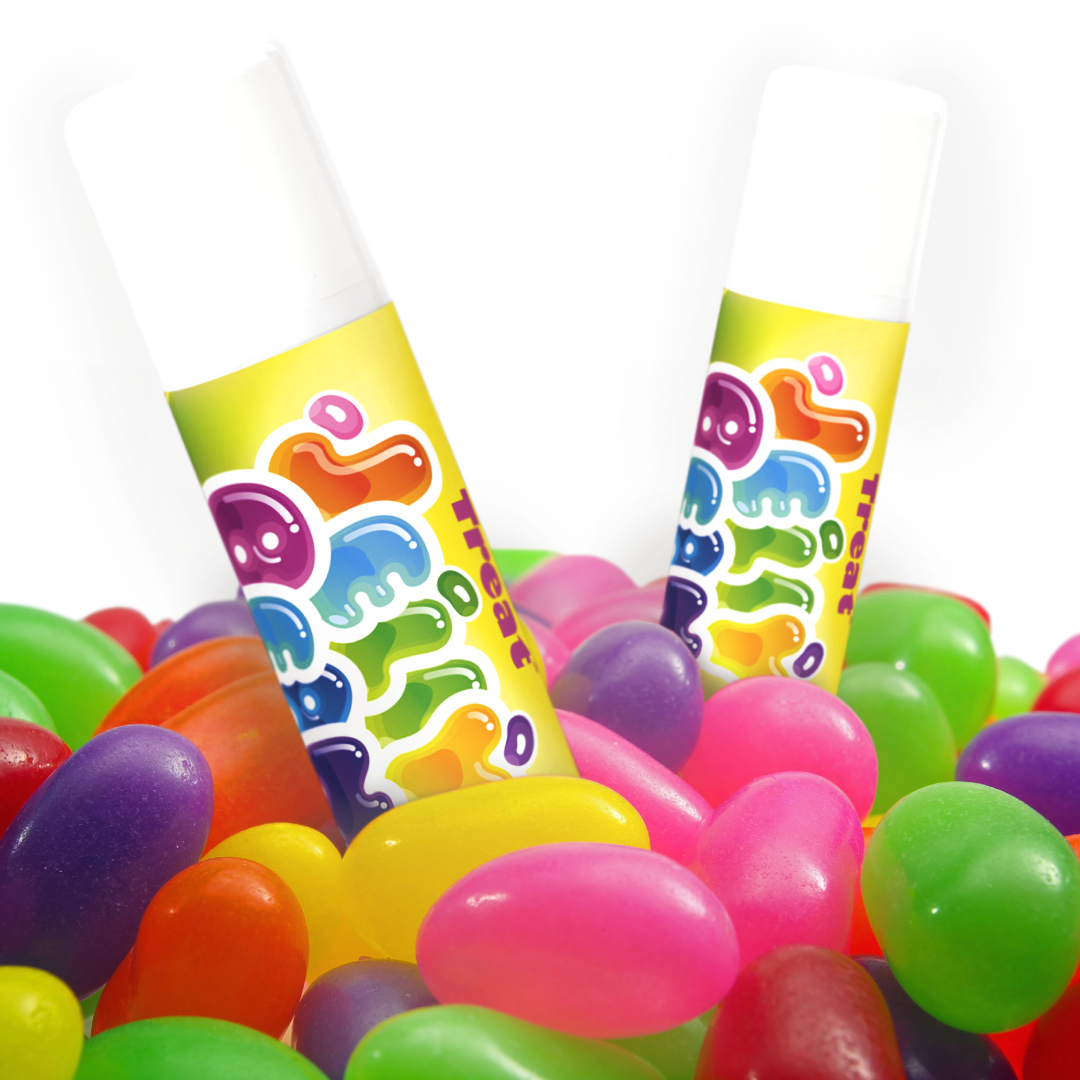 See why bigger is better
(Your lips will thank you)
Each jumbo lip balm is .50 oz - more than 3x the size of a regular lip balm!
⭐️ ⭐️ ⭐️ ⭐️ ⭐️
"The Jelly Bean lip balm is absolutely nostalgia in a tube! It's like opening up a fresh bag of jellybeans. The aroma hits your nose as you dive into that bag. Jelly bean lovers rejoice! What a fantastic addition to my collection!" - Tamara


Always 100% Natural
All our Treats are formulated with the best ingredients available!
100% cruelty free – never tested on animals – PETA recognized