Regular price
Sale price
$13.99
Unit price
per
Sale
Sold out
Legend has it that the first Gooey Butter Cake was made by accident when a baker in the 1930s reversed the proportions of flour and butter – oops! All that butter turned out to be one of the happiest confection mistakes ever made in my opinion – creating a thick, gooey, sweet and rich cake that's dusted with powdered sugar. Yum! No surprise that the cake took off in popularity. Is there ever such a thing as too much butter?
My Gooey Butter Cake Jumbo Lip Balm smells and tastes like that buttery gooey cake – including caramel and butterscotch flavors and a strong hint of mouth-watering cream cheese frosting! My flavors go a little deeper than the original yellow cake version to give you that super-rich full-bodied sweetness that we all associate with delicious 'comfort food' desserts.
Ridiculously good for your lips, my signature blend of USDA certified organic ingredients includes Coconut Oil, Beeswax, Cocoa Butter and Shea Butter to leave your lips looking full, dewy and incredibly healthy – it's kind of the best lip balm ever. Plus, the jumbo size that's three times bigger than regular lip balms means you can cover your kisser with one brush across your bouche – and then go ahead and dab it on your cheeks and eyes too! With my all-natural lip balm ingredients, you can literally put it wherever you need to heal your skin.
Let the indulgent taste of Gooey Butter Cake Jumbo Lip Balm fill up your senses with buttery goodness and leave your lips velvet-soft. Go ahead, have seconds and thirds – it's good for you!
A DELICIOUS MEGA-SIZE ORGANIC LIP BALM TO SOOTHE EVEN YOUR WORST CHAPPED LIPS


TRIPLE THE VALUE AND NOURISHMENT – EACH JUMBO LIP BALM IS .50 OZ - MORE THAN 3 TIMES THE SIZE OF A REGULAR LIP  BALM

MADE IN THE U.S. - GREAT FOR KIDS (OF ALL AGES) – DELICIOUS & FUN

USDA CERTIFIED ORGANIC - NO ARTIFICIAL OR SYNTHETIC INGREDIENTS

100% CRUELTY FREE – NEVER TESTED ON ANIMALS – PETA RECOGNIZED
Flavor Details: Creamy caramel, rich butterscotch topped with mouth-watering cream cheese frosting.
Share
View full details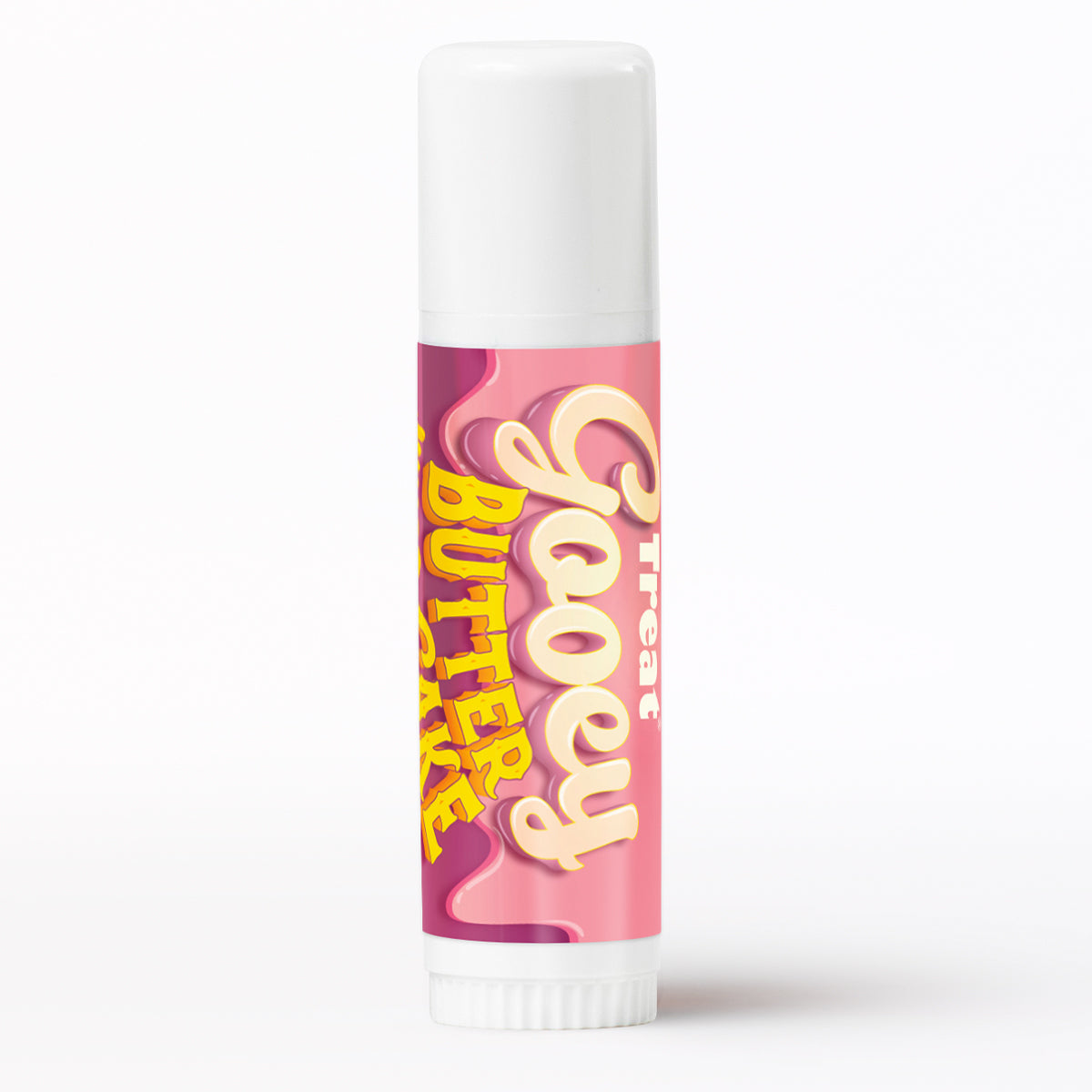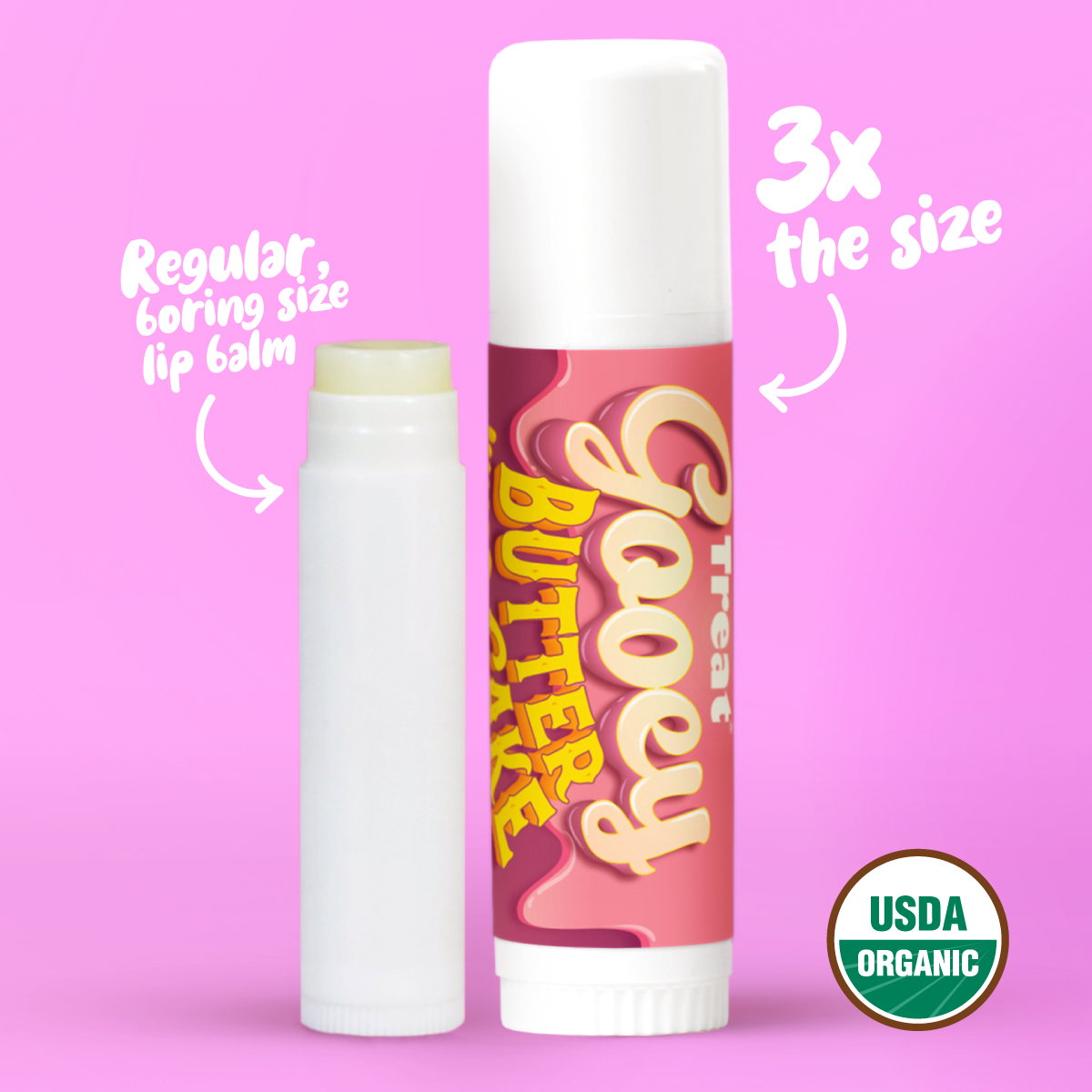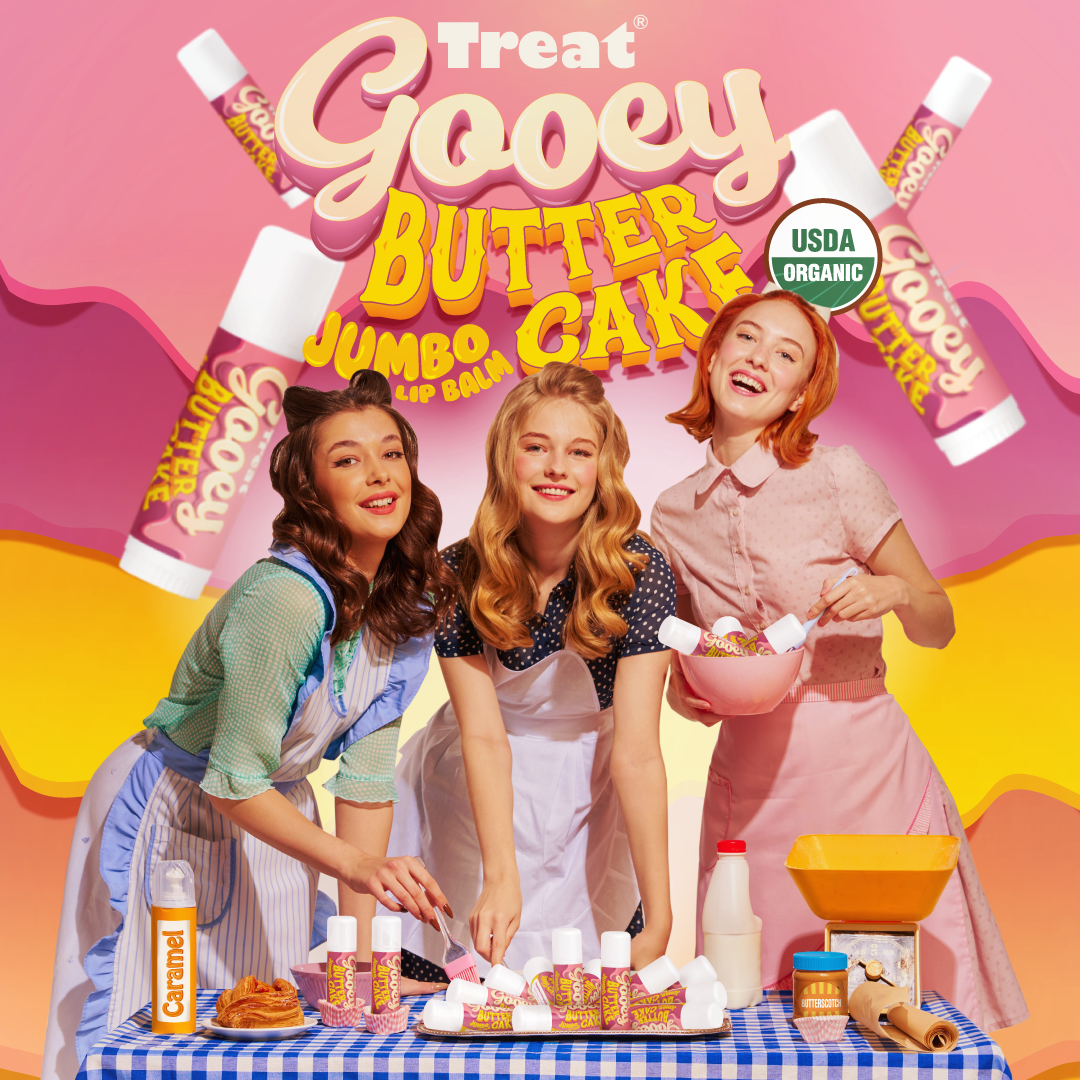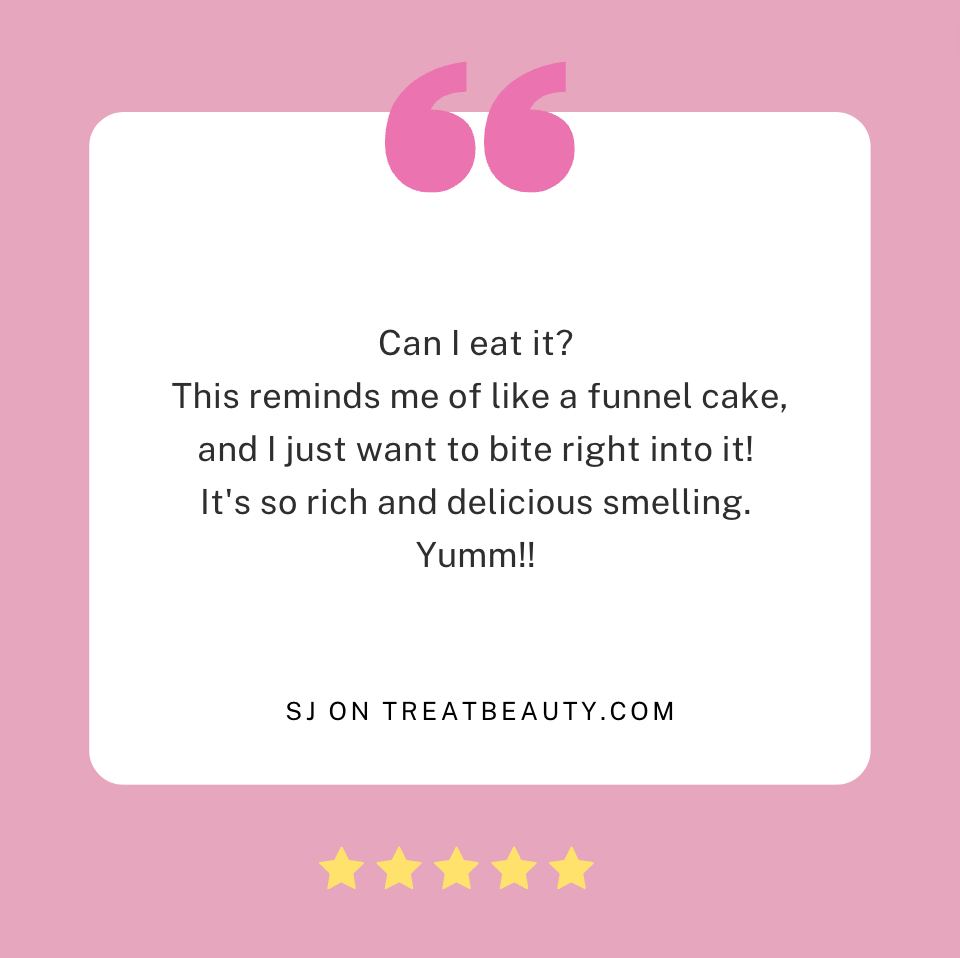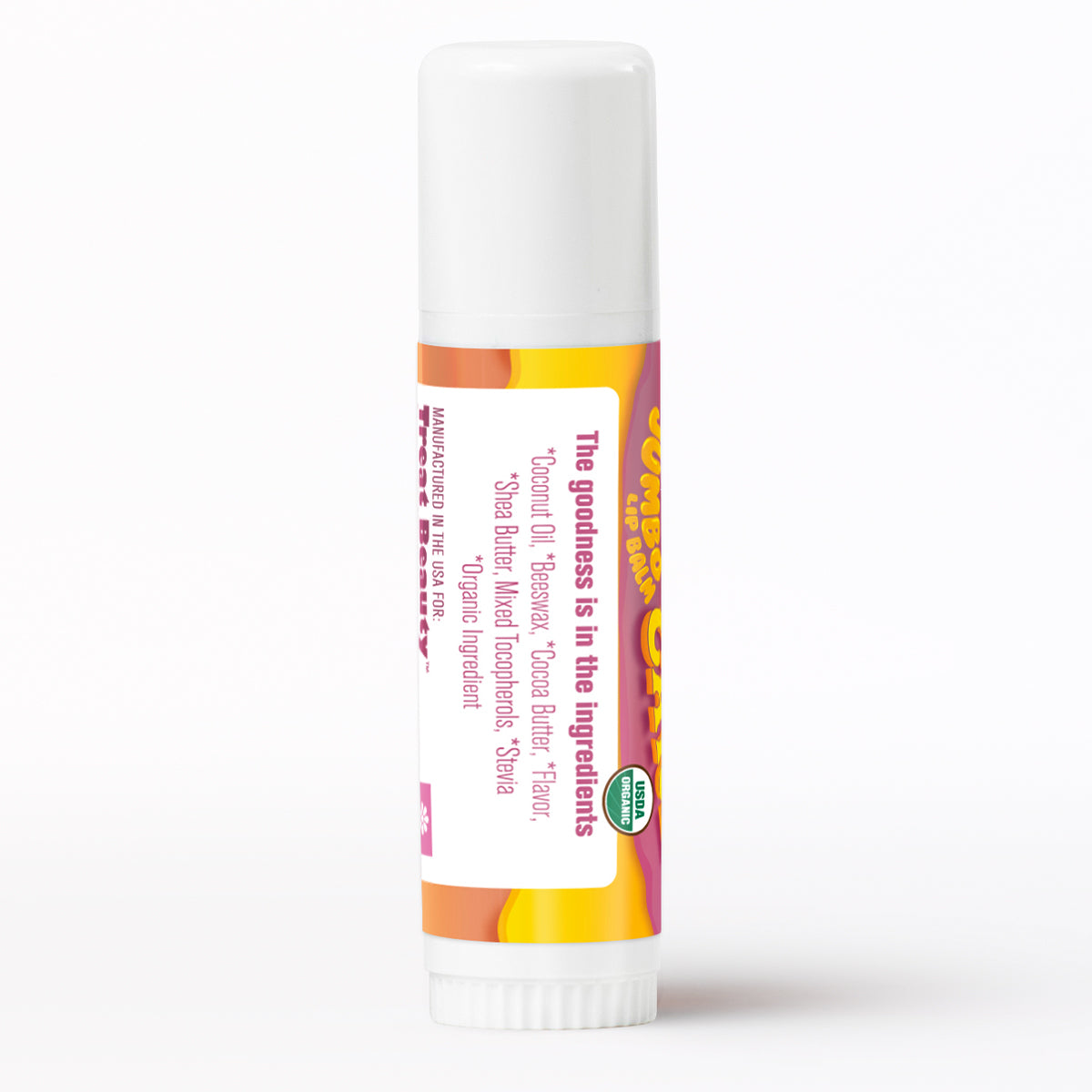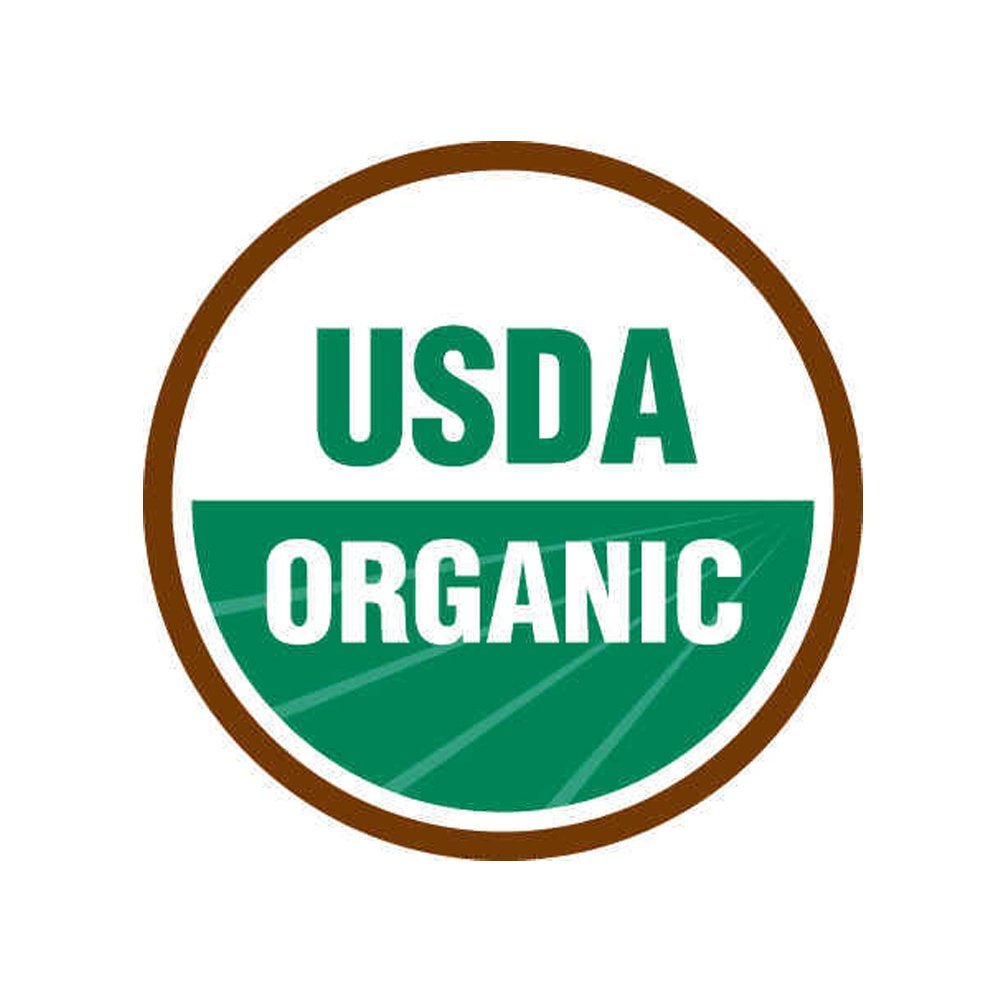 See why bigger is better
(Your lips will thank you)
Each jumbo lip balm is .50 oz - more than 3x the size of a regular lip balm!
⭐️ ⭐️ ⭐️ ⭐️ ⭐️
"I was excited about this one when it was first announced because I'm partial to the baked goods scented balms from Treat. But some of the reviews were a little scary. I took a chance anyway, and I LOVE IT!!! It's sweet, but not cloyingly sweet, a little creamy, and a WHOLE lotta butta! I wish I could bite into it, but that would probably be weird, lol. This is definitely not as maple-y as the Funnel Cake (which I adore), it's just its own special sort of buttery sweetness. Delicious!" - Kimberly


Always 100% Natural
All our Treats are formulated with the best ingredients available!
100% cruelty free – never tested on animals – PETA recognized