Regular price
Sale price
$13.99
Unit price
per
Sale
Sold out
Imagine yourself in a couture gown, clicking down a cobblestone street in Paris. You duck into a Patisserie and request a melt-in-your-mouth dessert to match your fabulous mood – what do you think the handsome pastry chef will put on your plate? A macaron! You've seen these stunning little gems – two crispy-chewy round shells that come in a rainbow of colors, joined by heavenly filling. And the taste! A deliciously subtle almond-candy flavor – sweet and nutty at the same time and incredibly satisfying on your palate.
Now imagine carrying this Parisian fantasy with you all day and night with my Macaron Jumbo Organic Lip Balm! It smells and tastes just like a classic macaron! The recipe includes my signature skin-soothing ingredients - Organic Virgin Coconut Oil, Organic Beeswax, Organic Cocoa Butter and Organic Shea Butter to moisturize deeply and thoroughly. Heal dryness and chapping instantly and feel free to dab on your cheeks as well, as this all-natural balm gets to work on any type of skin to leave it supple and soft.
One smooth slather is all you need for coverage because it's 3 times the size of regular lip balms! Let the sugary almond aroma fill up your senses and spirit you away to a place where pastries are always perfect - and lips are forever kissable! Viva le macaron!


Flavor Details: A sweet and nutty almond candy flavor. 
Ingredients

What's in this hydrating recipe?

*Organic Virgin Coconut Oil, *Organic Beeswax, *Organic Flavor (organic fruit & plant extracts in a vegetable carrier oil), *Organic Cocoa Butter, *Organic Shea Butter, Vitamin E, *Organic Stevia Leaf Extract

*Certified Organic Ingredients
Share
View full details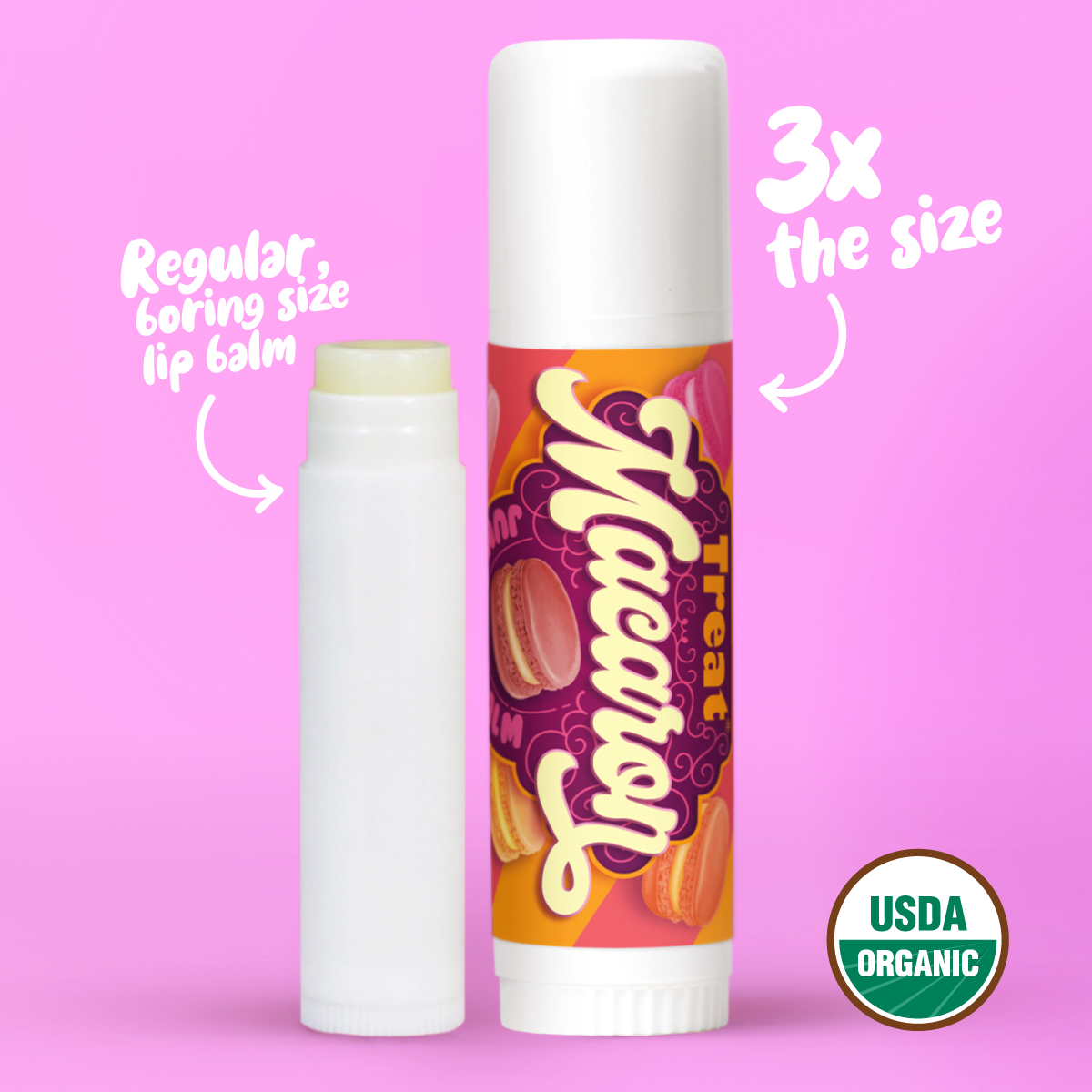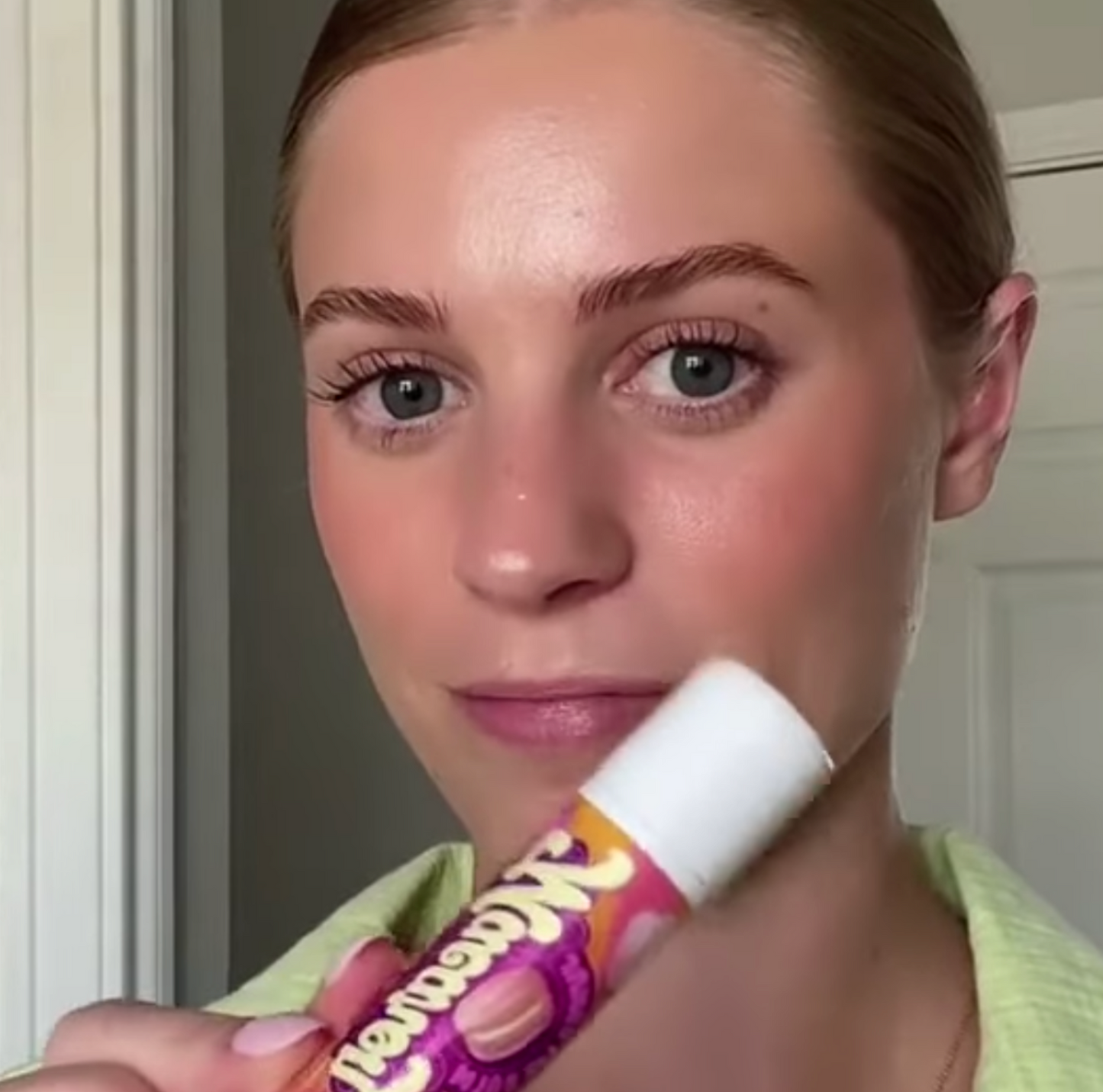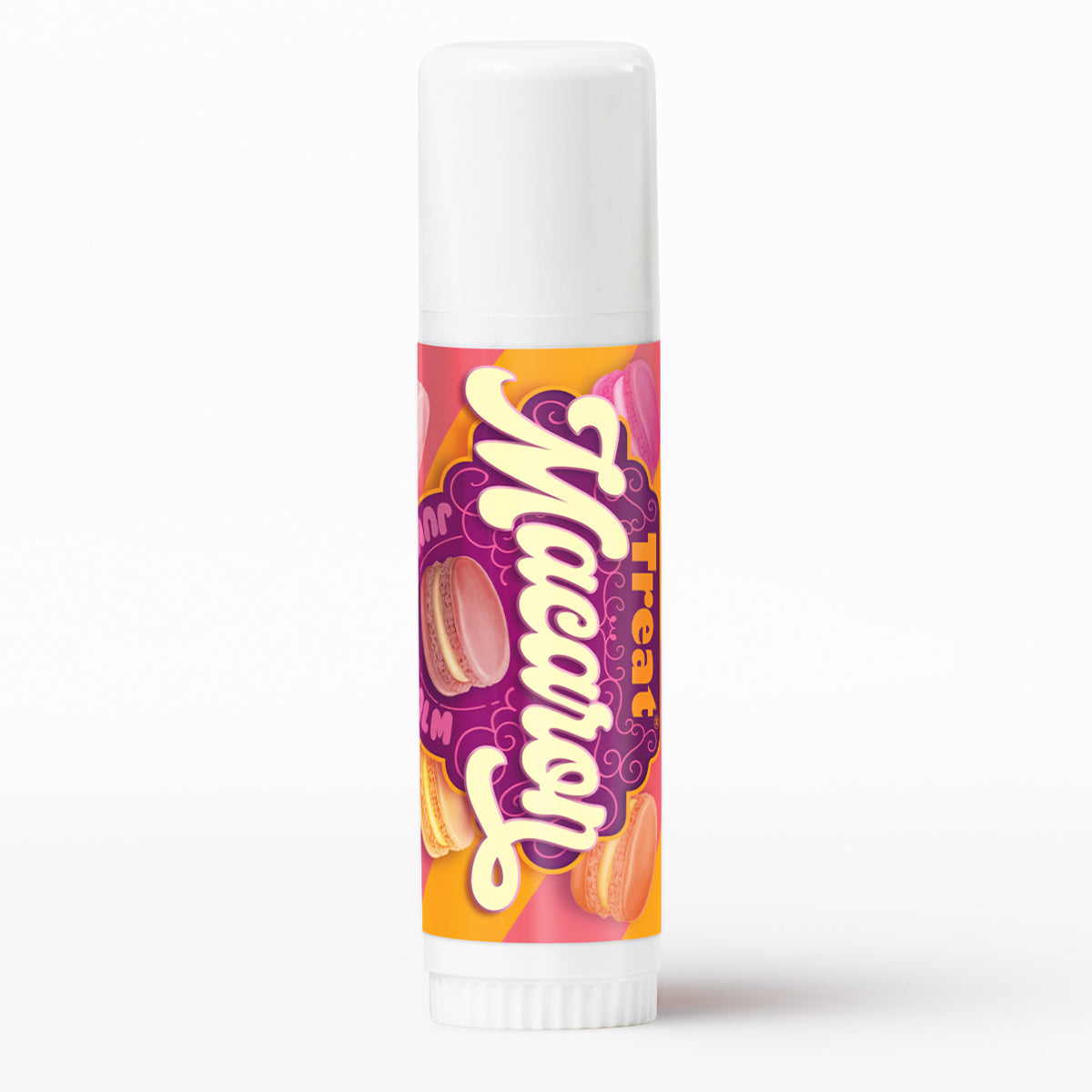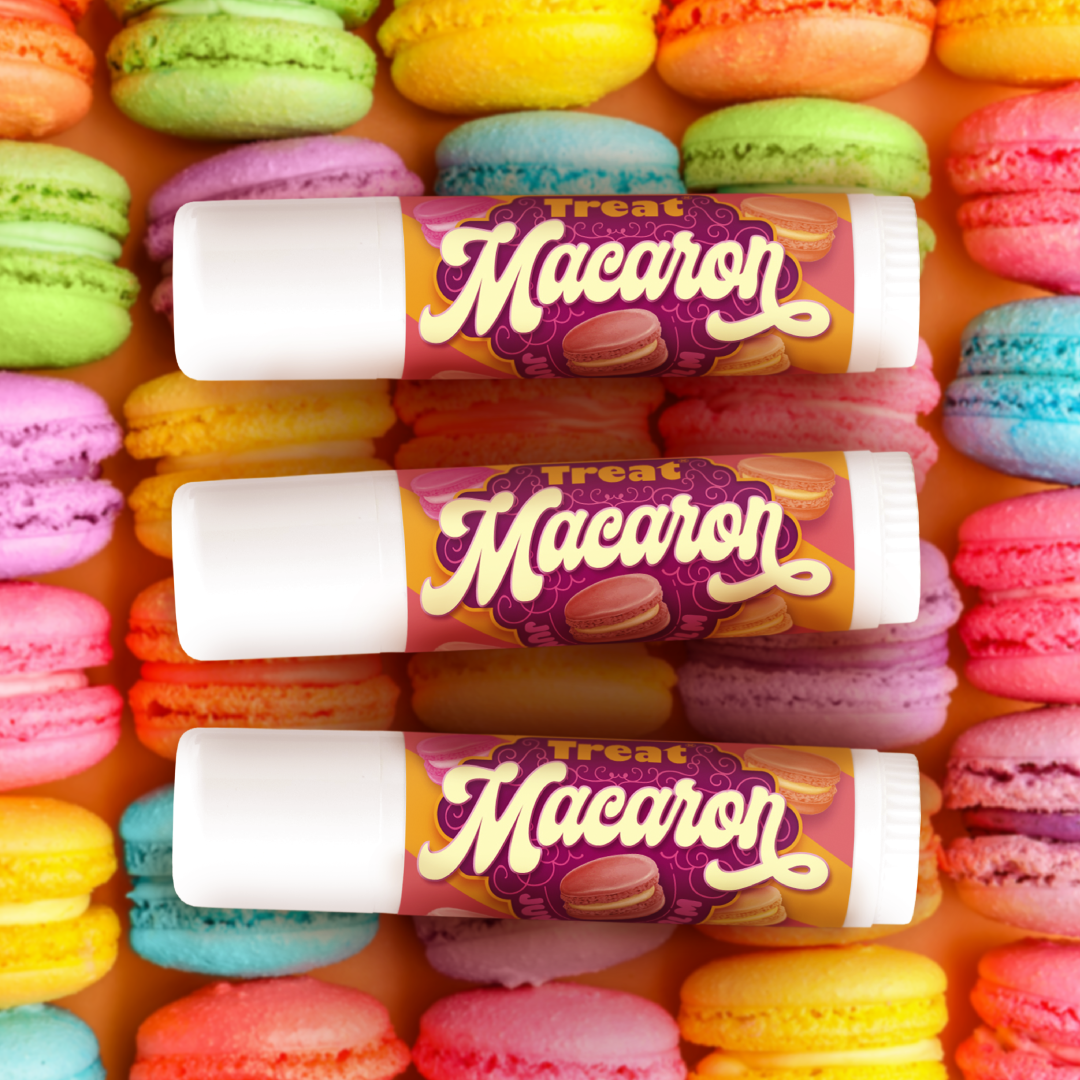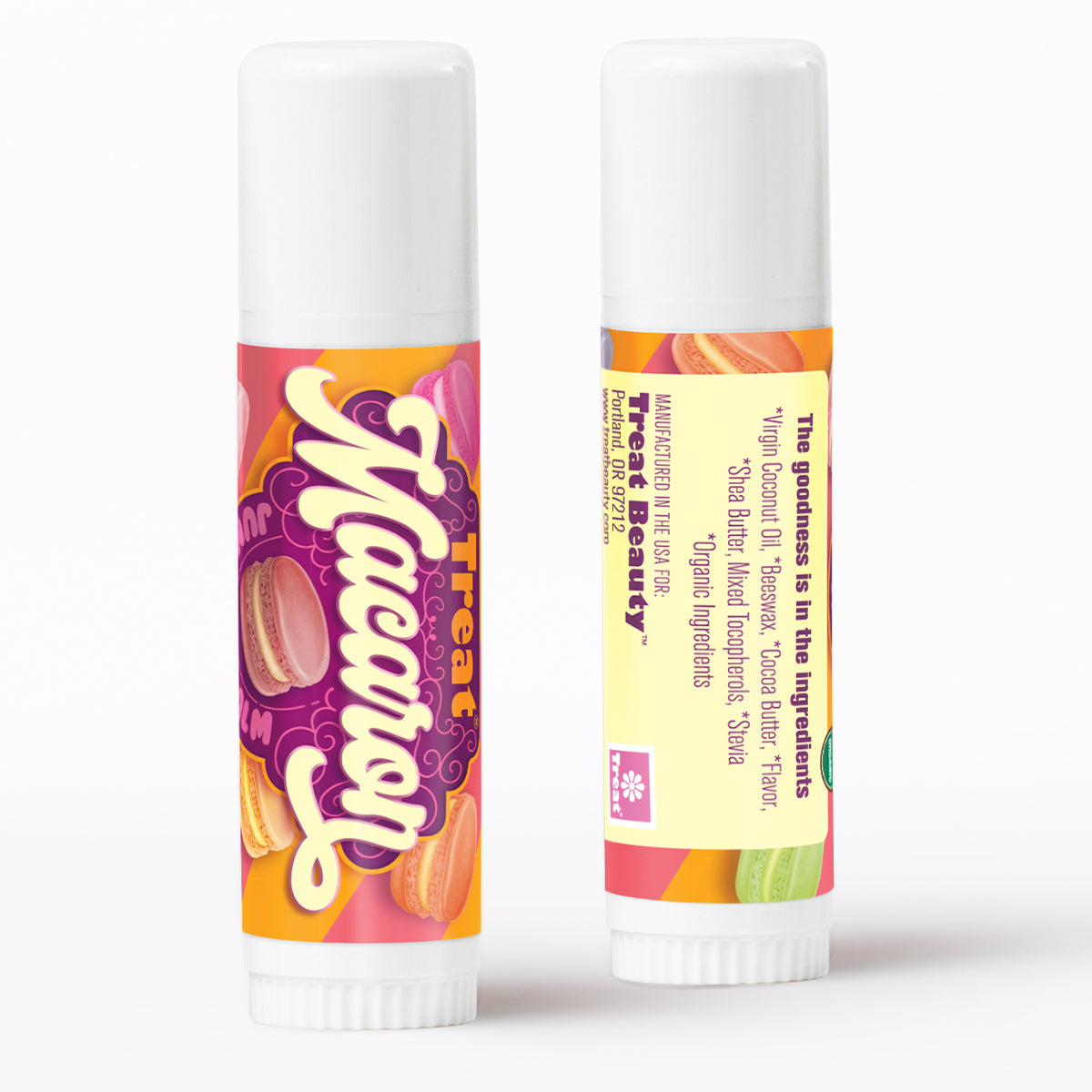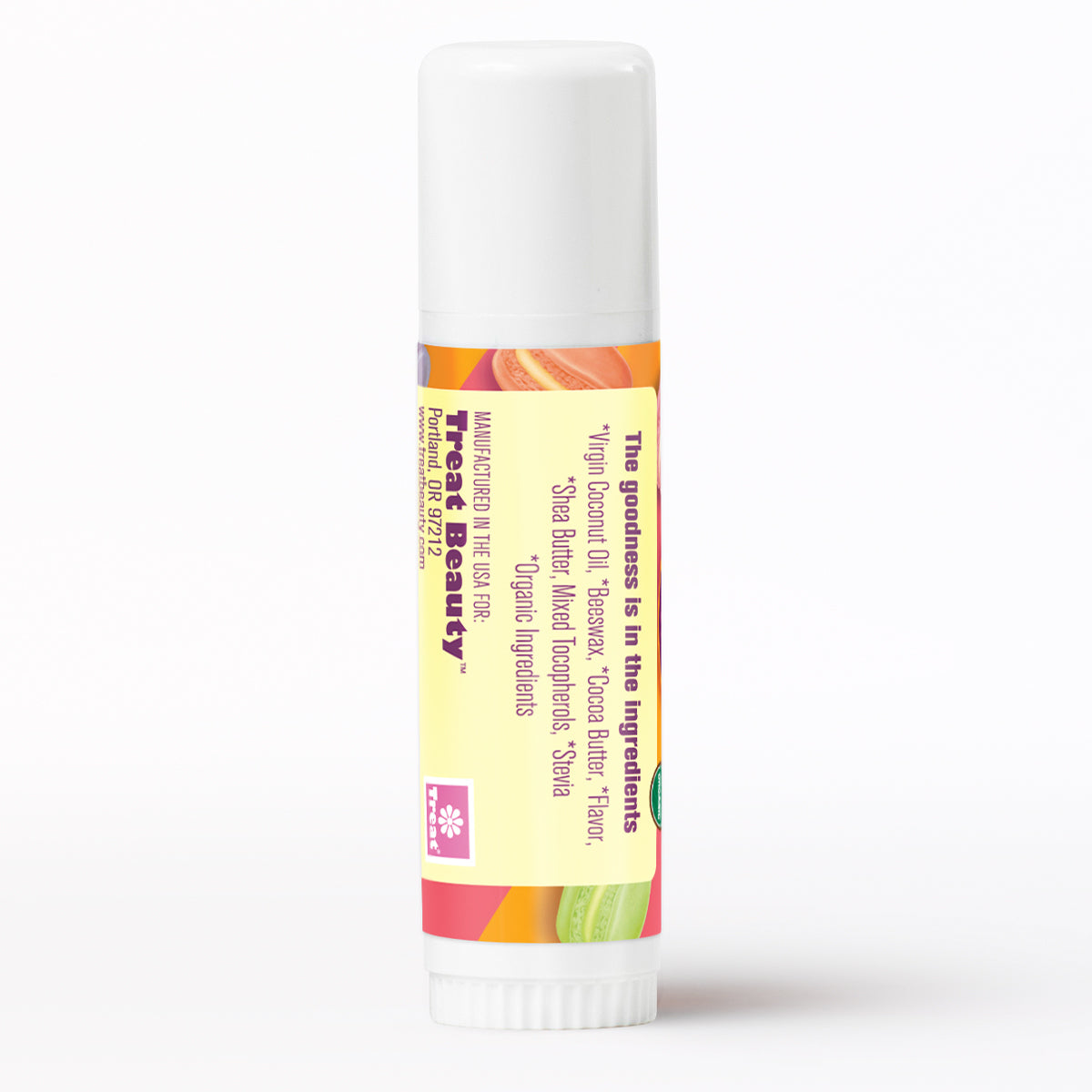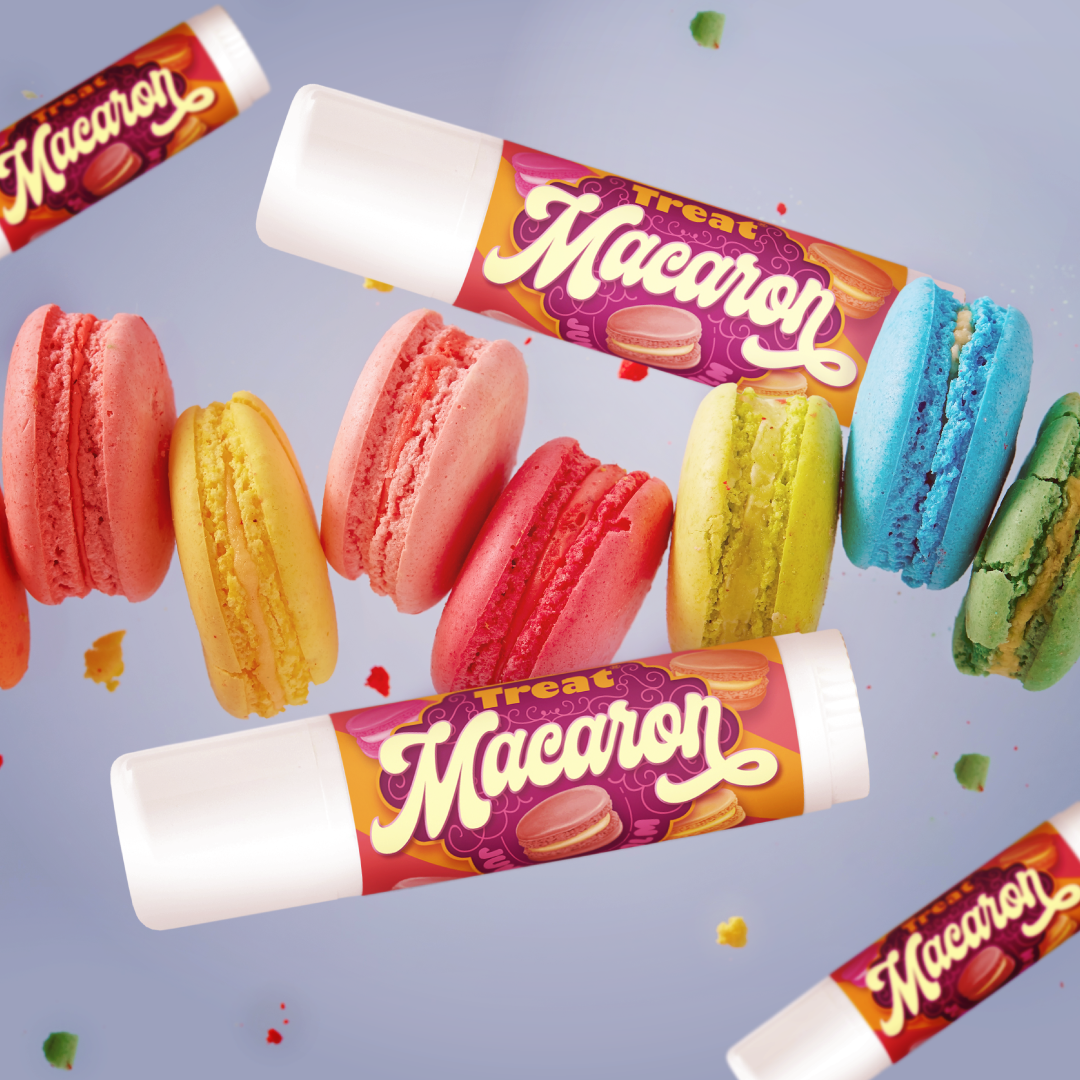 See why bigger is better
(Your lips will thank you)
Each jumbo lip balm is .50 oz - more than 3x the size of a regular lip balm!
⭐️ ⭐️ ⭐️ ⭐️ ⭐️
This Treat is fresh from the kitchen.
Always 100% Natural
All our Treats are formulated with the best ingredients available!
100% cruelty free – never tested on animals – PETA recognized