Regular price
Sale price
$13.99
Unit price
per
Sale
Sold out
It takes a certain kind of candy lover to seek out sour candy flavor – you know who you are!
There's nothing in the world like the sweet and sour taste of sour candy - it makes your mouth water just thinking about that citric acid coating that melts away to reveal a sweetness underneath. It's a double-barrel candy sensation that I absolutely had to get right with my new Sour Candy Jumbo Organic Lip Balm – and if I do say so myself – it turned out sourrific! Yet still sweet as candy…
It took a while to blend the exact right flavors together to get that tangy sour apple-lemon hit off the top along with a strong sweet underbelly that stays with you for the whole hydrating journey, but it was worth the effort.
You'll love the way this jumbo stick slathers your kisser with extreme moisture and then locks in that candy flavor!
The great thing about citric acid is that it actually works to exfoliate the top layers of skin on your lips, sloughing off dead skin cells. In turn, that speeds up skin cell regeneration and smooths out lip texture! So, your Sour Candy Organic Lip Balm is actually improving the way your lips feel! My soothing-for-the-skin recipe includes organic virgin coconut oil, organic beeswax, organic flavor and organic cocoa butter for a juicy feel that drenches your lips to make them soft, kissable and healthy! I challenge all the thrill-seeking sour candy lovers out there to try my Sour Candy Jumbo Organic Lip Balm for a classic lemony apple sour & sweet flavor - and of course, luscious lip hydration!

Flavor Details: Tangy sour apple, lemony and sweet flavor. 
Share
View full details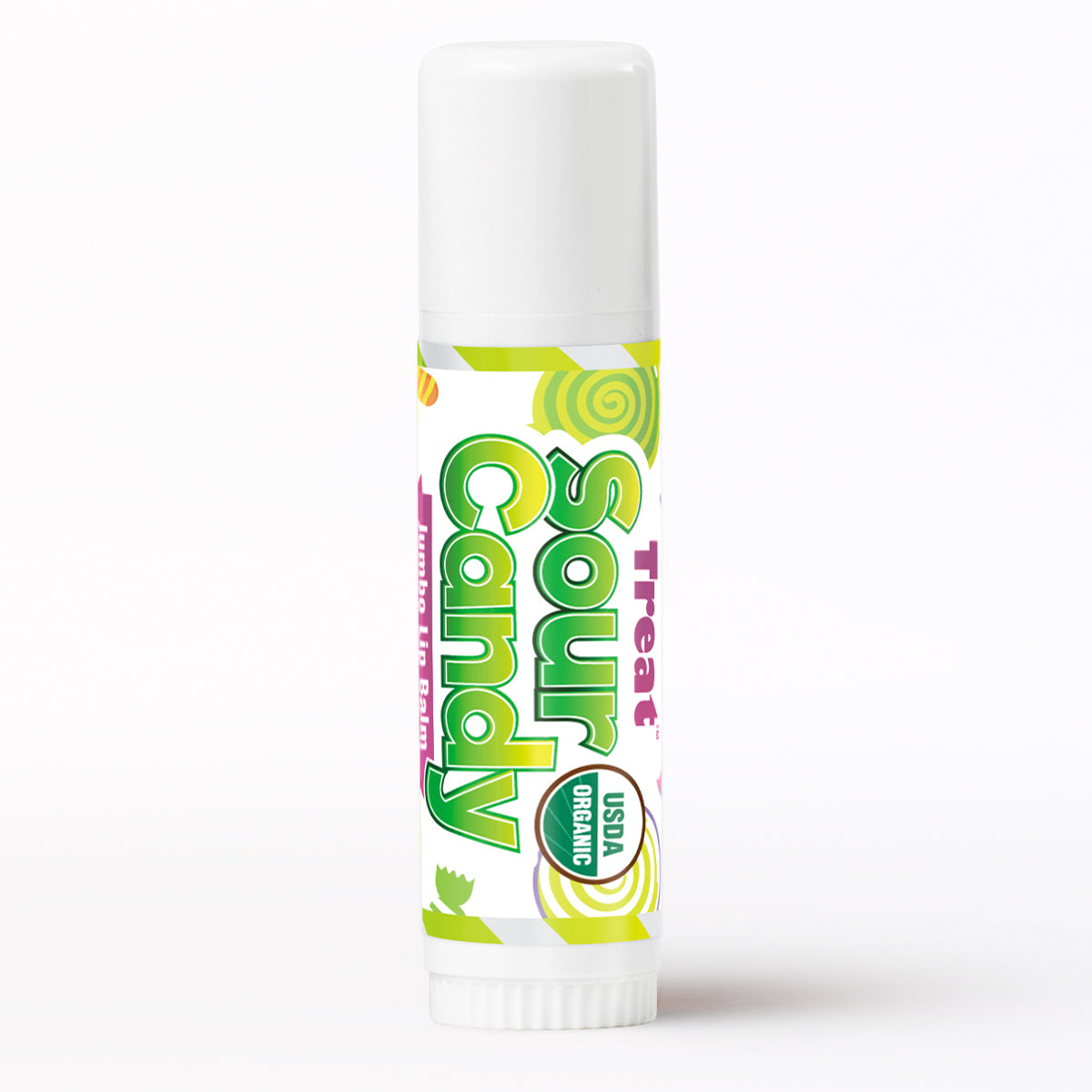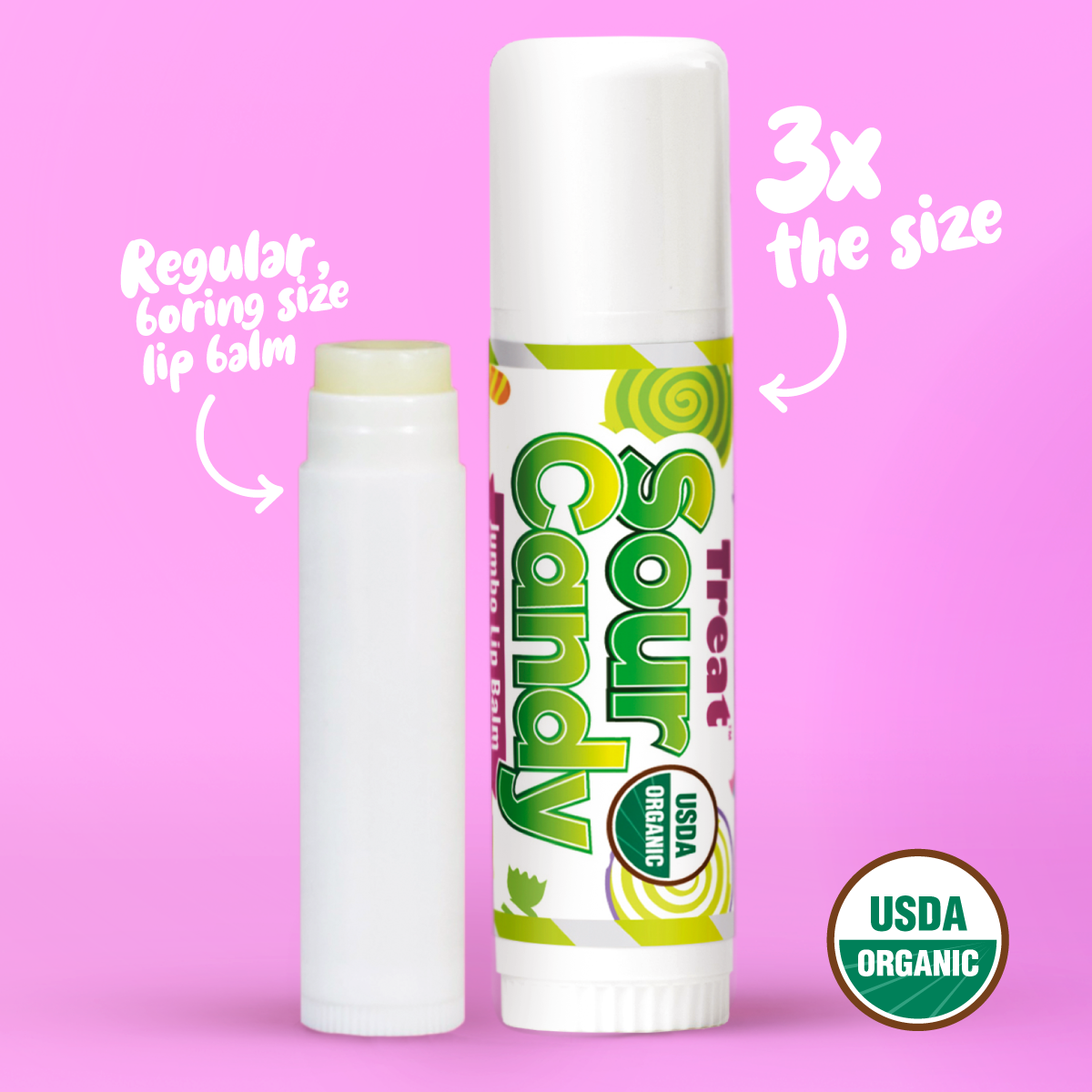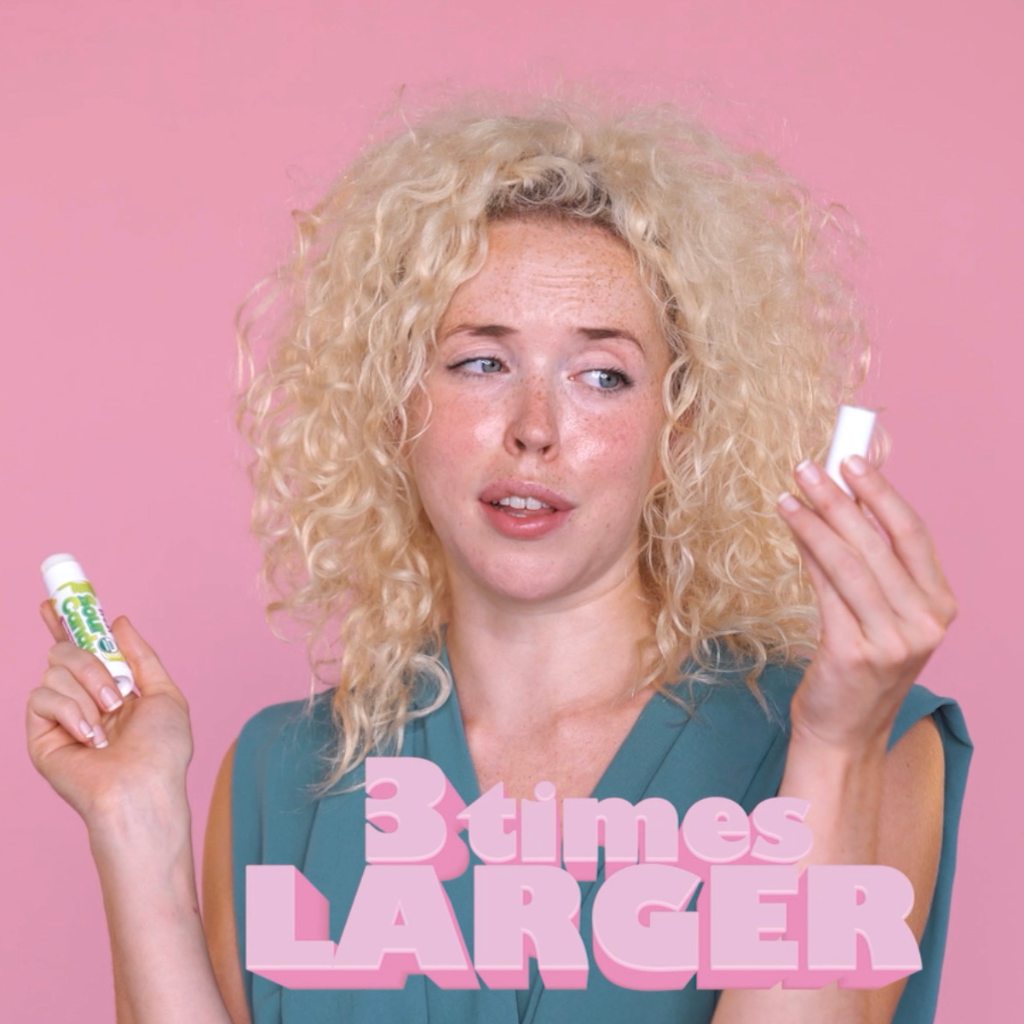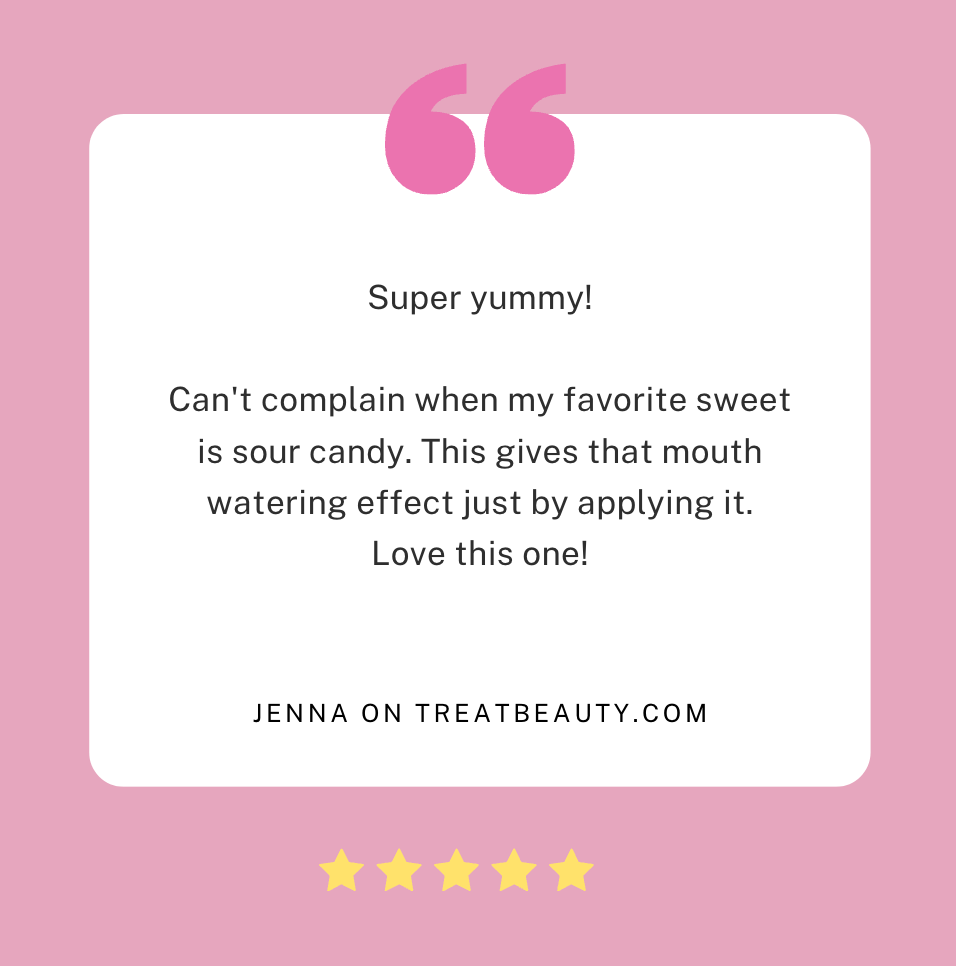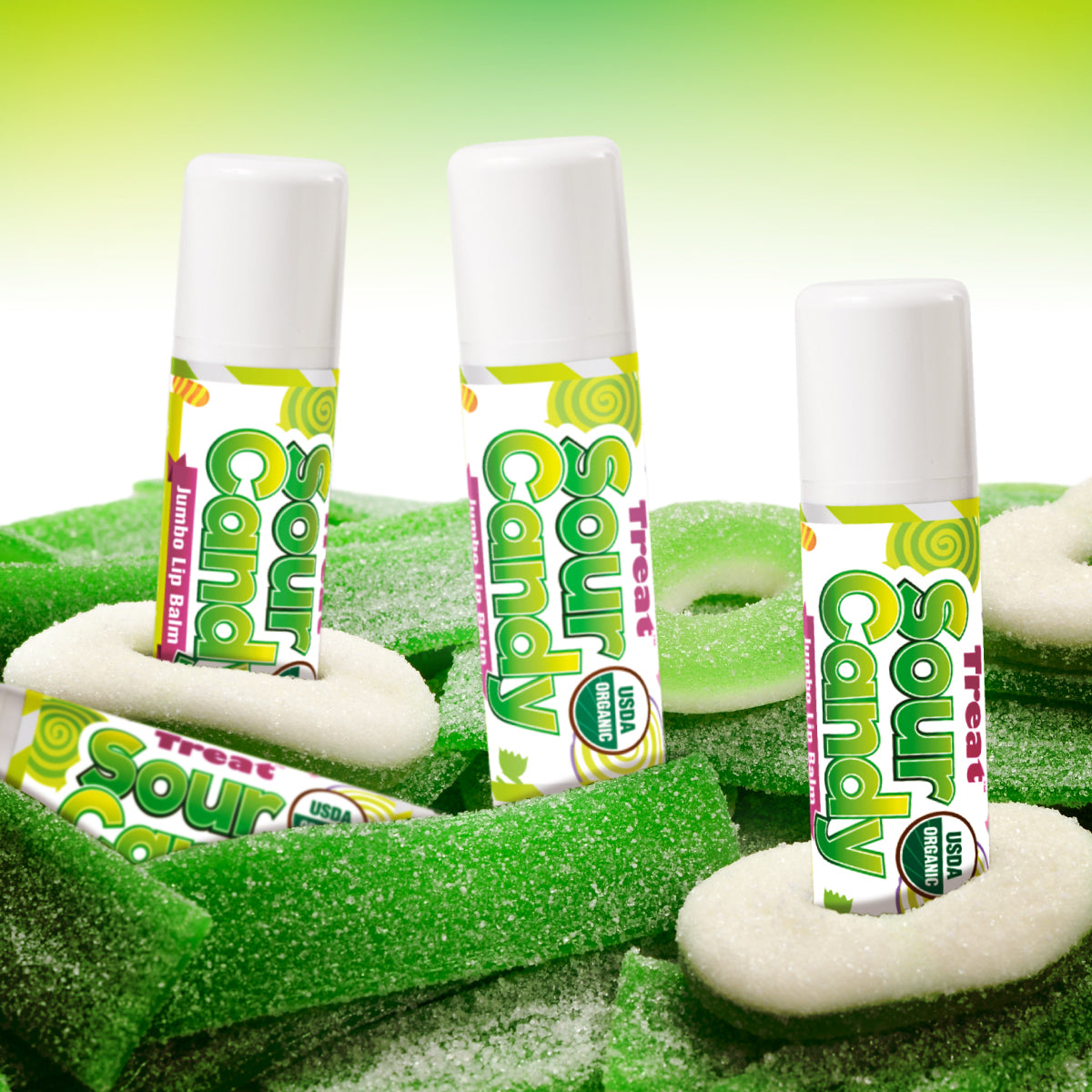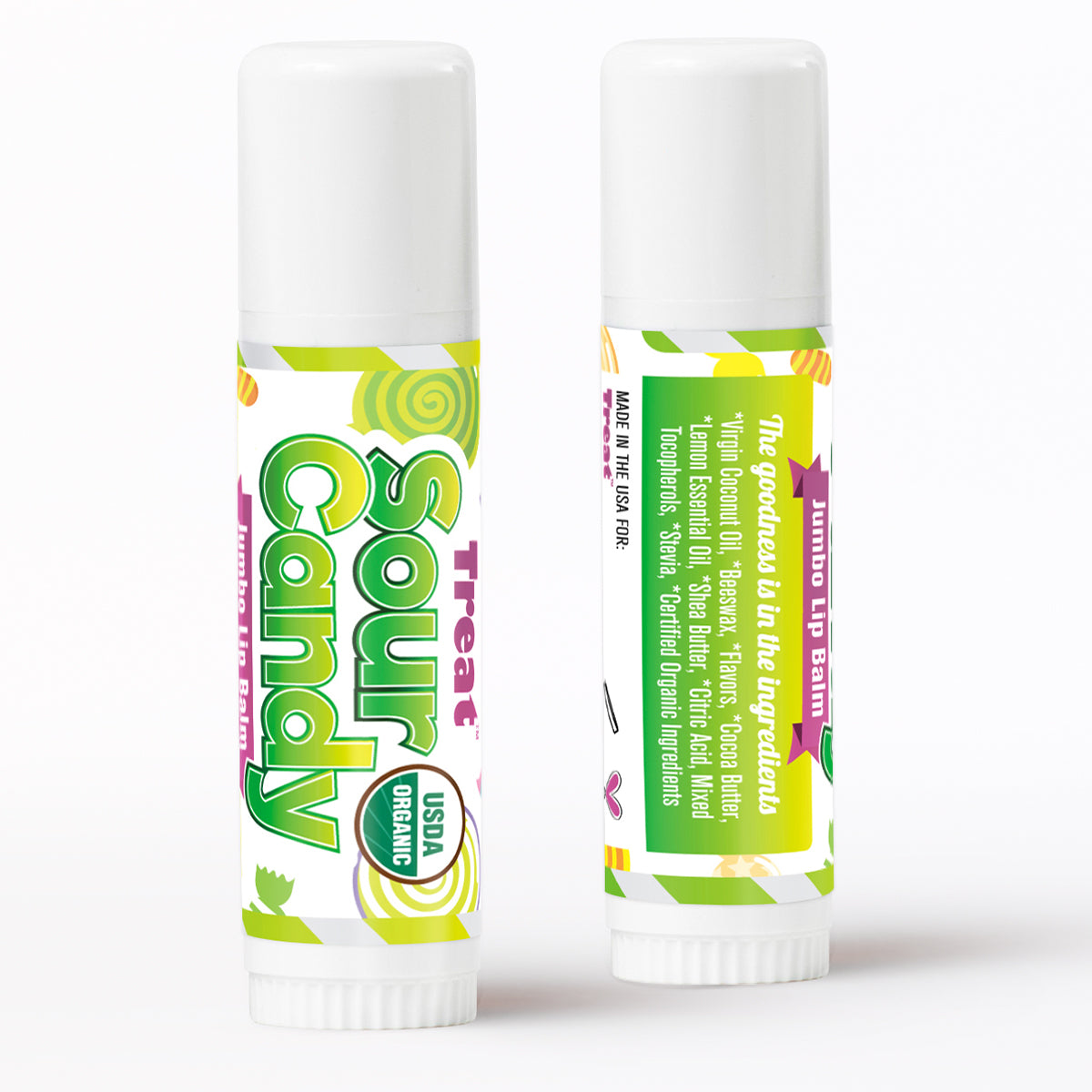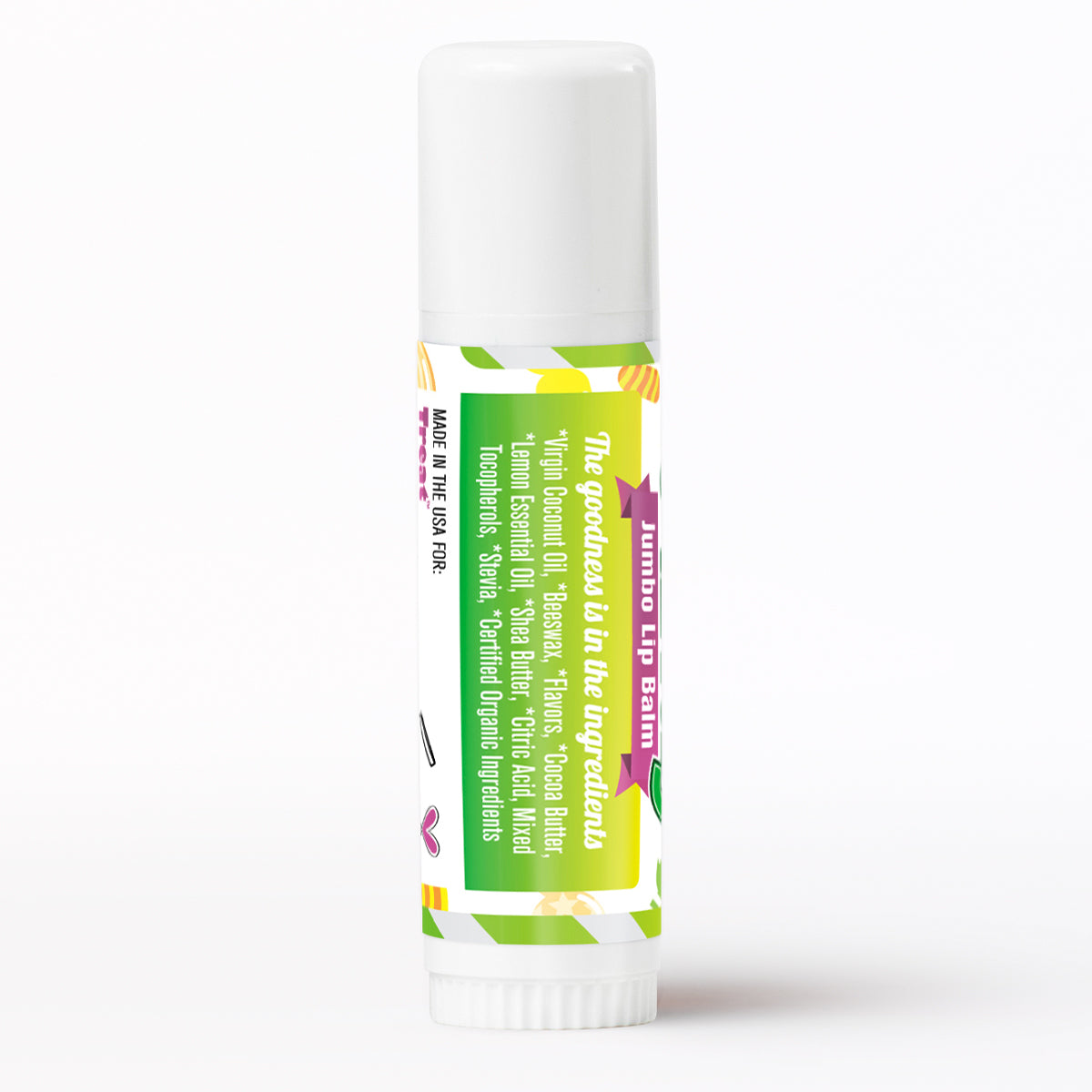 See why bigger is better
(Your lips will thank you)
Each jumbo lip balm is .50 oz - more than 3x the size of a regular lip balm!
⭐️ ⭐️ ⭐️ ⭐️ ⭐️
"I love it!! As a lifelong sour candy connoisseur, I can say that this definitely smells like a citrus-flavored sour gummy. As soon as I remove the cap, I'm reminded of sour patch kids! Love it. Super hydrating too of course, which is par for the course with Treat balms!" - Caitlin
Always 100% Natural
All our Treats are formulated with the best ingredients available!
100% cruelty free – never tested on animals – PETA recognized