Regular price
Sale price
$13.99
Unit price
per
Sale
Sold out
🐝 Behold, The Golden Elixir 🐝
Indulge in Nectarous Luxury: Elevate your lip care with Honey Jumbo Organic Lip Balm from Treat Beauty.

Mega Moisture, Mega Flavor: Pamper your lips with jumbo-sized lip hydration infused with the golden sweetness of pure honey.

Lip Elegance: Make your pout the star with our unique, delightful honey-inspired experience.
🍯 Savor Nature's Elegance 🍯
Natural Marvel: Our lip balm is enriched with Organic Coconut Oil, Beeswax, Cocoa Butter, and Shea Butter for ultimate, natural moisture infusion.

Liquid Gold: Embrace the timeless remedy of honey, a natural elixir for dry lips, transforming your pout into a luxurious treat.
Total Lip Transformation: Bid farewell to dry, chapped lips and say hello to a soft, irresistible pout that tastes like nature's elegance.
The Nature's Elegance Inspiration: Imagine yourself in an enchanting meadow, where the essence of blooming flowers and bees crafting pure golden honey fills the air. The first taste, the soothing liquid gold - it's a moment that fills your heart with the joy of nature's elegance. We aimed to capture that enchantment and infuse it into our jumbo-sized lip balm. Crafted with love and natural ingredients, it's like having a pocketful of nature's richness. Immerse yourself in the world of elegance with Honey Jumbo Organic Lip Balm and own the magic of nature every day. Live in the land of luxury with my Marshmallow "Anywhere" Moisture Stick.

Ingredients

What's in this hydrating recipe?

*Organic Virgin Coconut Oil, *Organic Beeswax, *Organic Flavor, *Organic Cocoa Butter, *Organic Shea Butter, Vitamin E, *Organic Stevia Leaf Extract, *Honey

*Certified Organic Ingredients
Share
View full details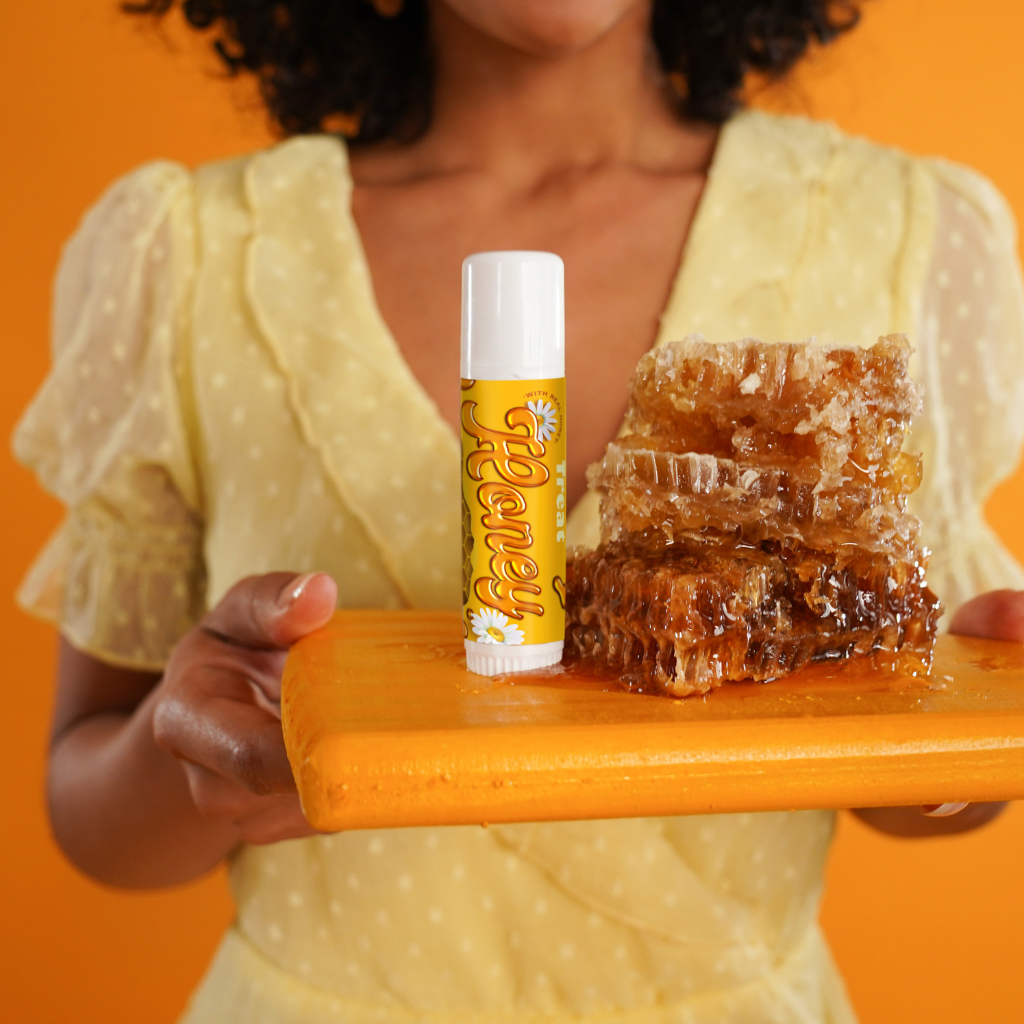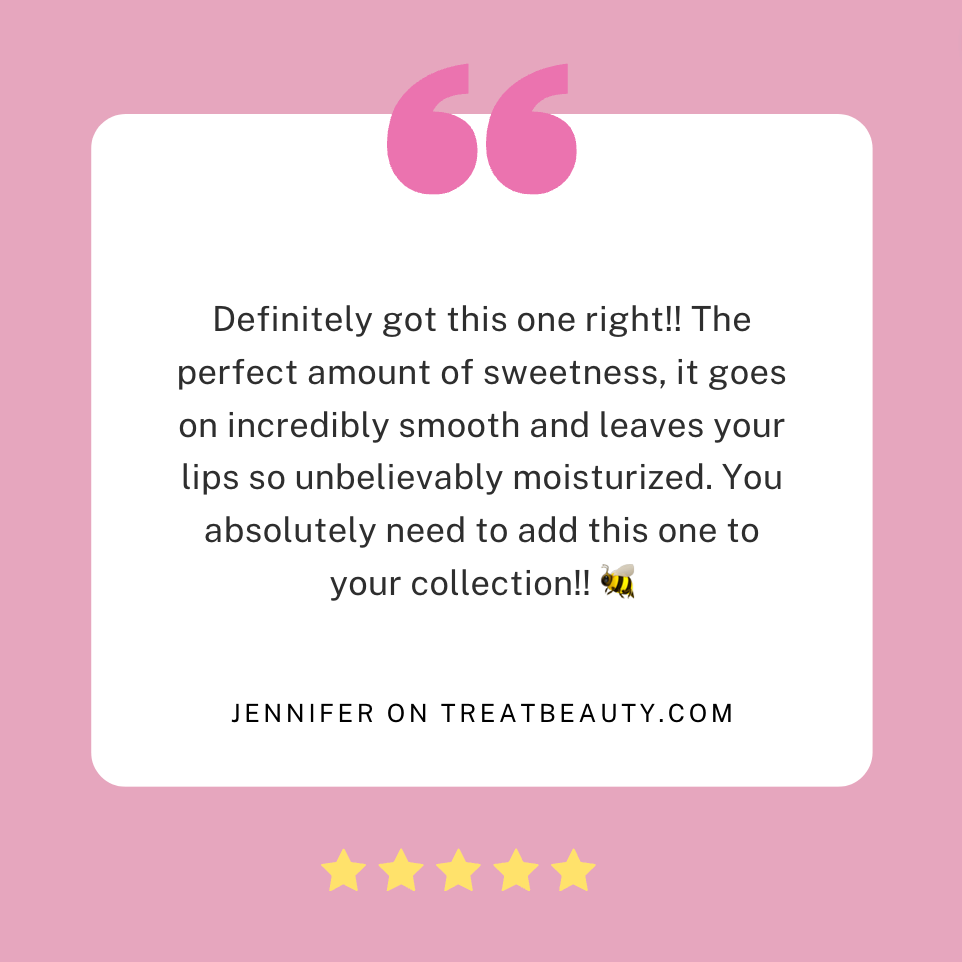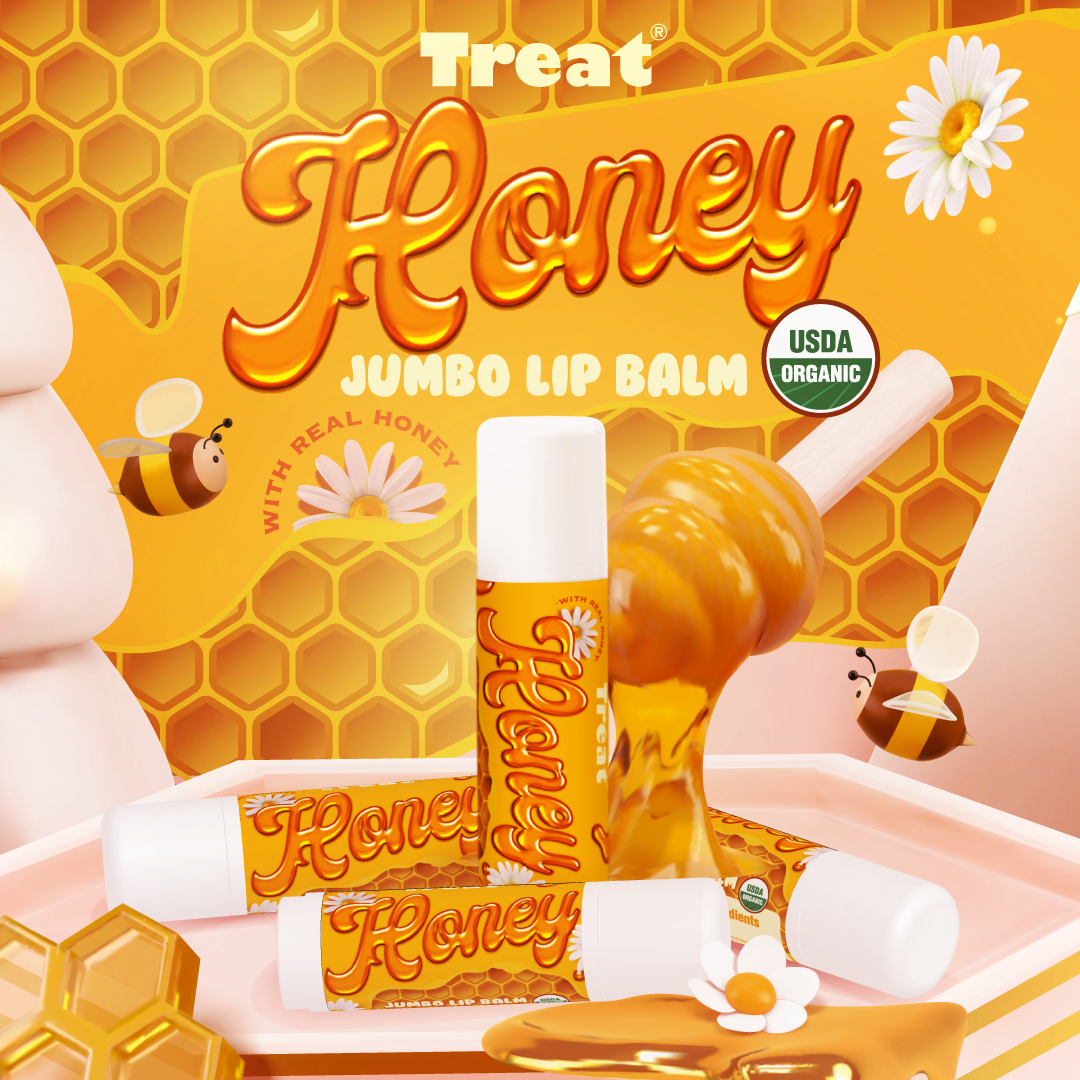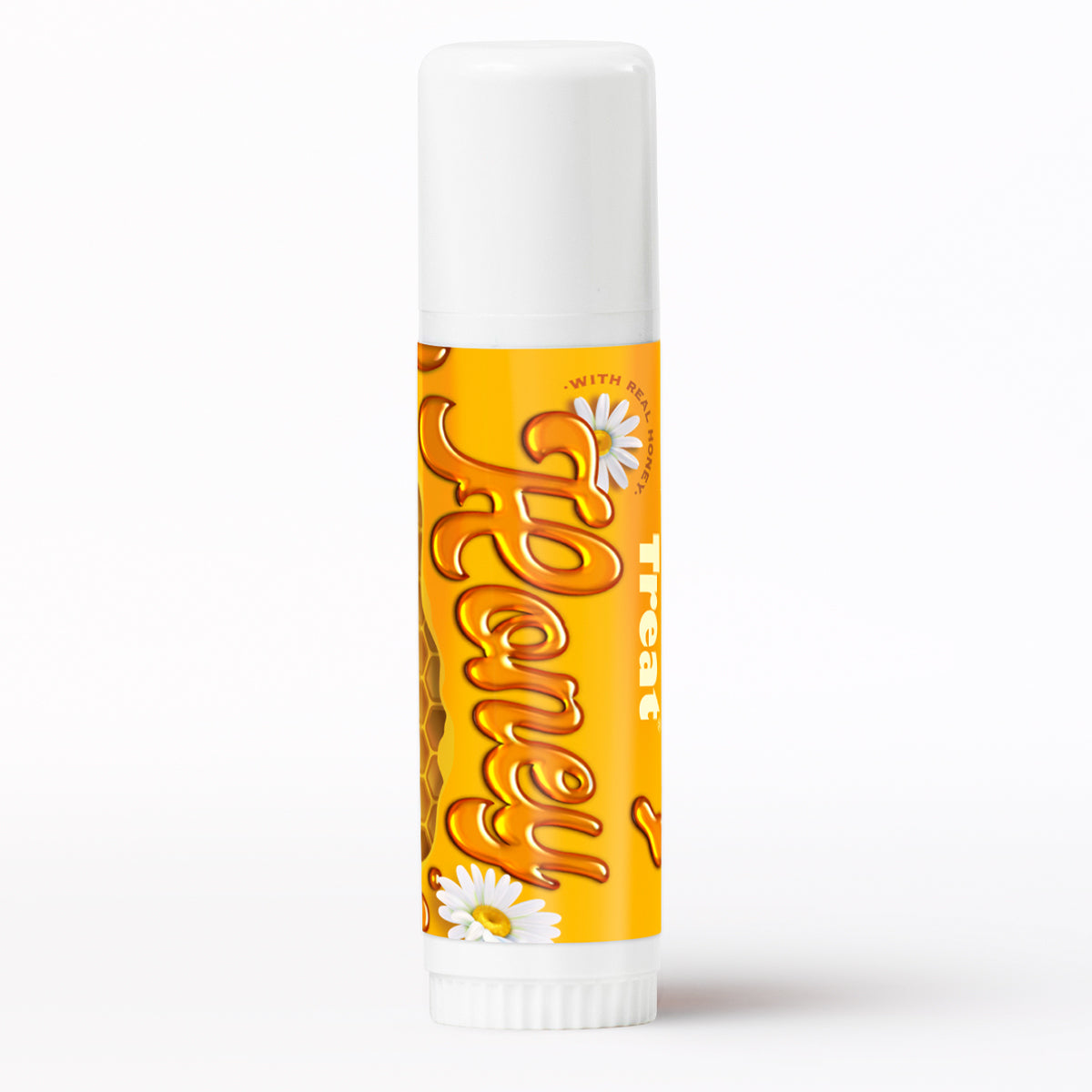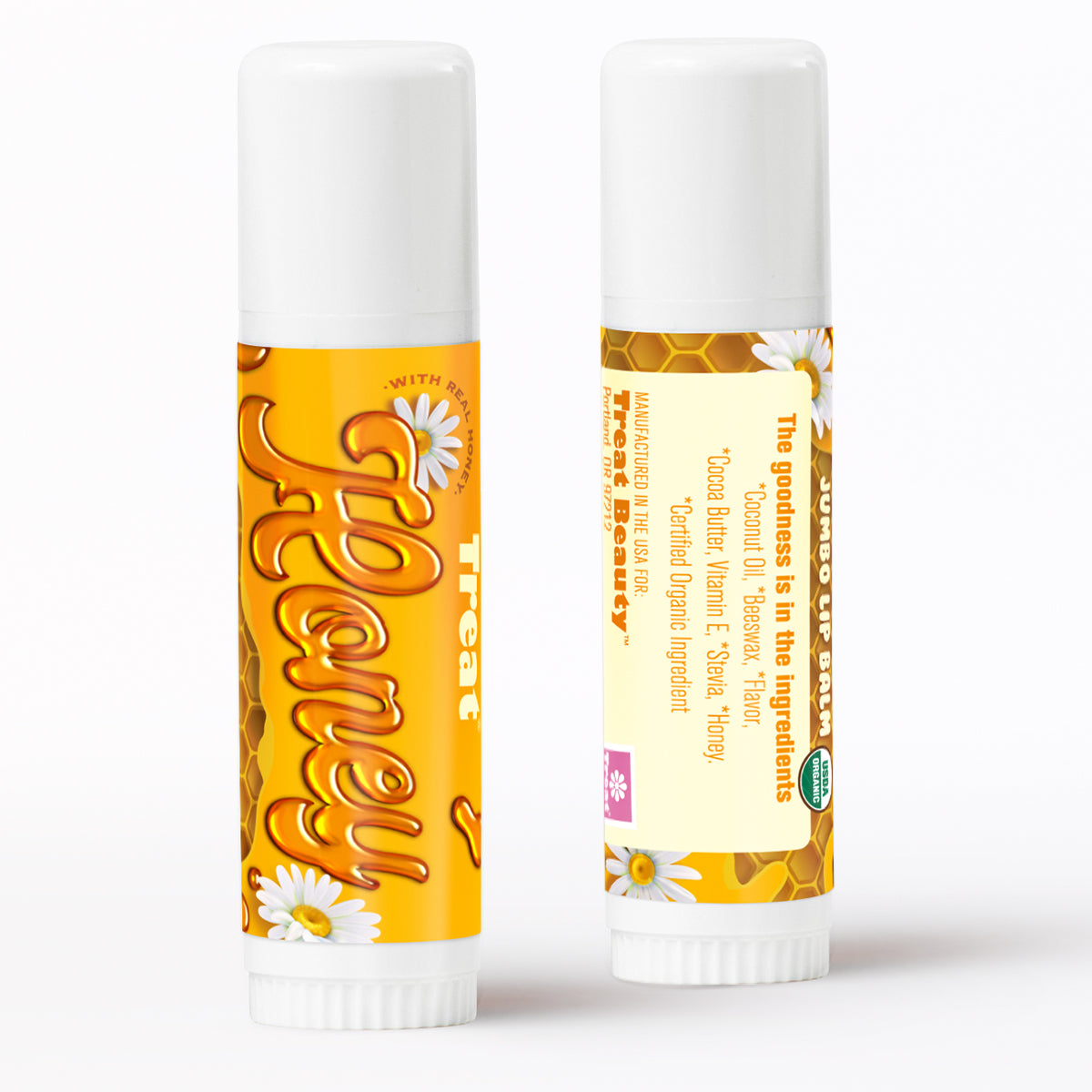 See why bigger is better
(Your lips will thank you)
Each jumbo lip balm is .50 oz - more than 3x the size of a regular lip balm!
⭐️ ⭐️ ⭐️ ⭐️ ⭐️
"This has to be my favorite of all the lip balms offered here. I can NOT get enough of this sweet, happy scented, tube of moisture packed goodness. I carry this one everywhere and have several scattered throughout the house. If you love honey, honey candies, honey anything.... give this one a try!"- SpokaneBecky
Always 100% Natural
All our Treats are formulated with the best ingredients available!
100% cruelty free – never tested on animals – PETA recognized