Regular price
Sale price
$13.99
Unit price
per
Sale
Sold out
Picture a perfect swirl of chocolate frosting on top of a moist cupcake – with colorful confetti sprinkles scattered generously on top. You bite into it, letting your teeth sink into the buttery, sugary, cocoa-y frosting, the sprinkles dancing on your tongue like sweet pops of flavor as you chew.
Now imagine this experience is a good-for-your-skin lip scrub! THAT is exactly why my Chocolate Frosting Lip Scrub with Real Confetti Sprinkles is the best lip scrub ever!!! You can literally slather it on, gently massage your lips together – and lick it off like cupcake frosting.

The all-natural edible organic ingredients include REAL COCOA for an authentic rich chocolate flavor and actual confetti sprinkles for expert exfoliation that tastes like heaven. Can you imagine a more satisfying skin care routine? I can't!

My lip scrubs work beautifully – and naturally – to rid your lips of dead, chapped skin. Gently scrub, then lick (or wipe) away to reveal a fresh, kissable glow. Not to mention it's the perfect clean slate for your favorite lip balm! Keep your lips in shape and feel like you're licking a cupcake while you're at it. Did I already say win-win?


Exfoliates & Moisturizes Dry Lips
Conditions & Softens Lips
Enhances Natural Lip Color
USDA Certified Organic
Made in the USA
Cruelty Free
Consider my lip scrub the sweetest tool to prep your lips for your favorite lip color or balm. A blend of exfoliating organic sugar, cocoa powder, and moisturizing coconut oil, my Chocolate Frosting Lip Scrub with confetti sprinkles is sure to leave your lips enticingly soft and satisfy your sweet tooth at the same time!
What's in this exfoliating and hydrating recipe?
Flavor Details: Chocolate Frosting Lip Scrub features genuine confetti sprinkles of cocoa powder and real sugar to scrub your lips.
How to Use:
To use this deliciously exfoliating lip treatment simply rub on your lips and wipe off or lick off. Don't worry, my Treats feature all good-for-you ingredients. It's okay to enjoy the bits of sugar for a little Treat. Follow up with any one of our Treat Organic Jumbo Lip Balms creating the perfect canvas for vivid lip color.
Share
View full details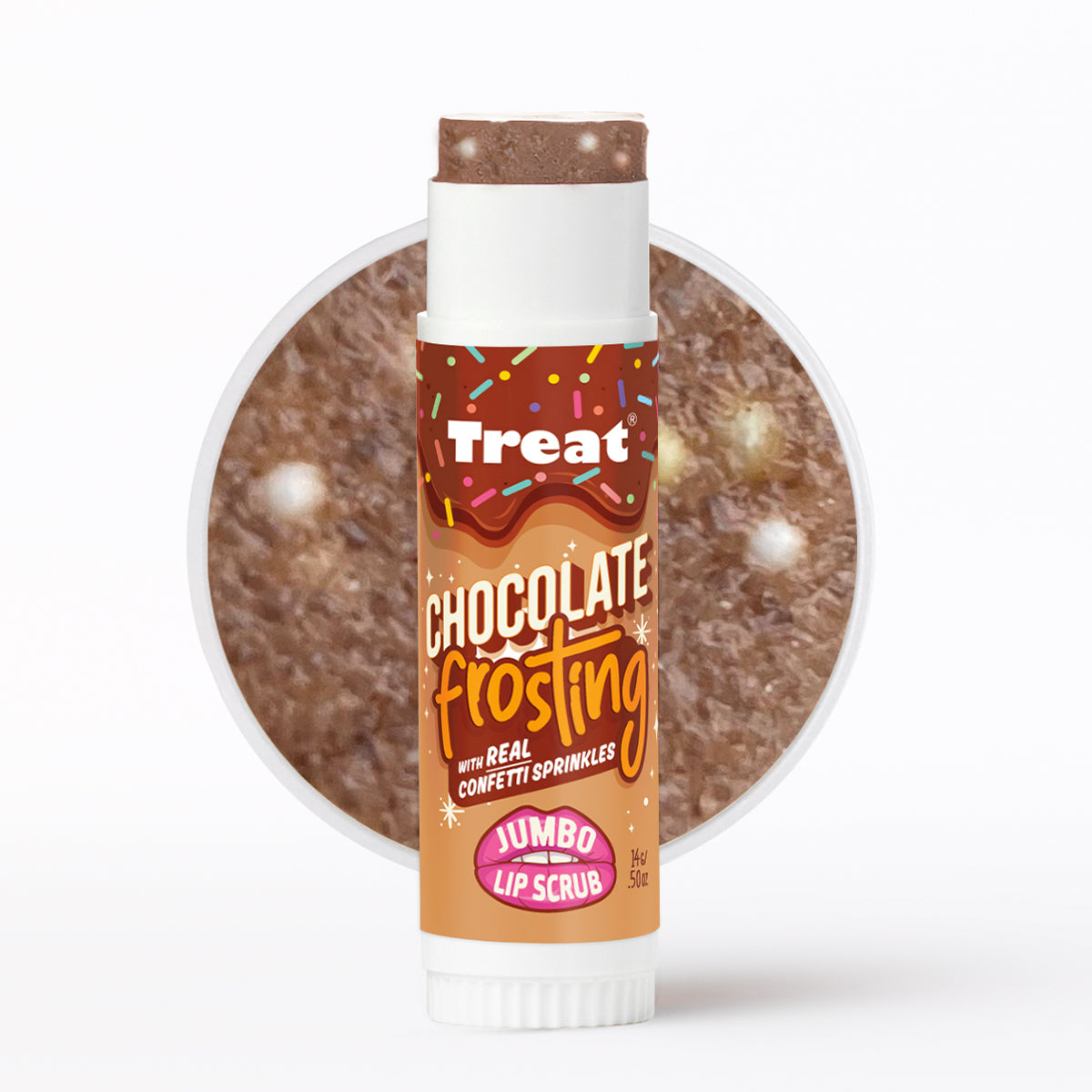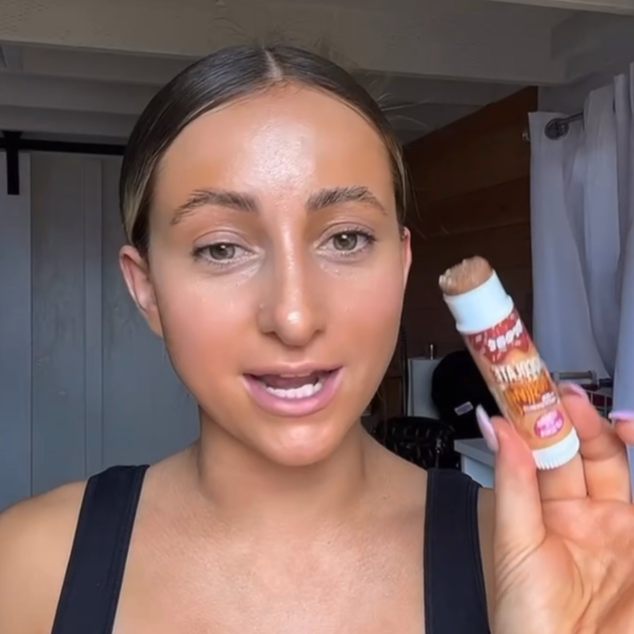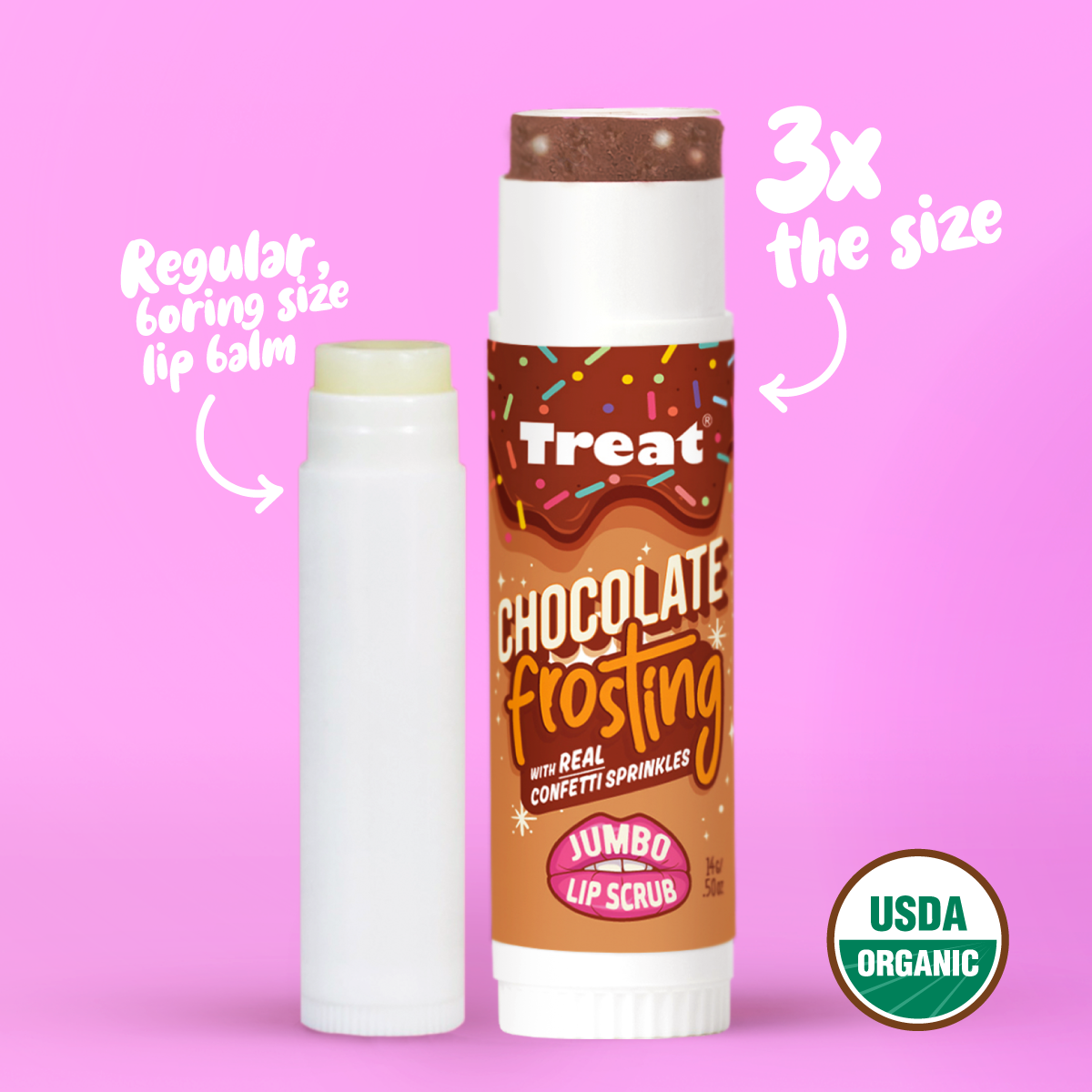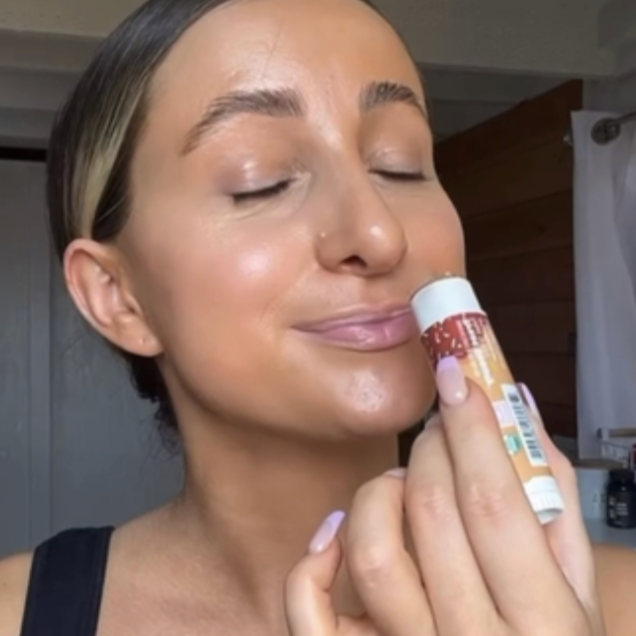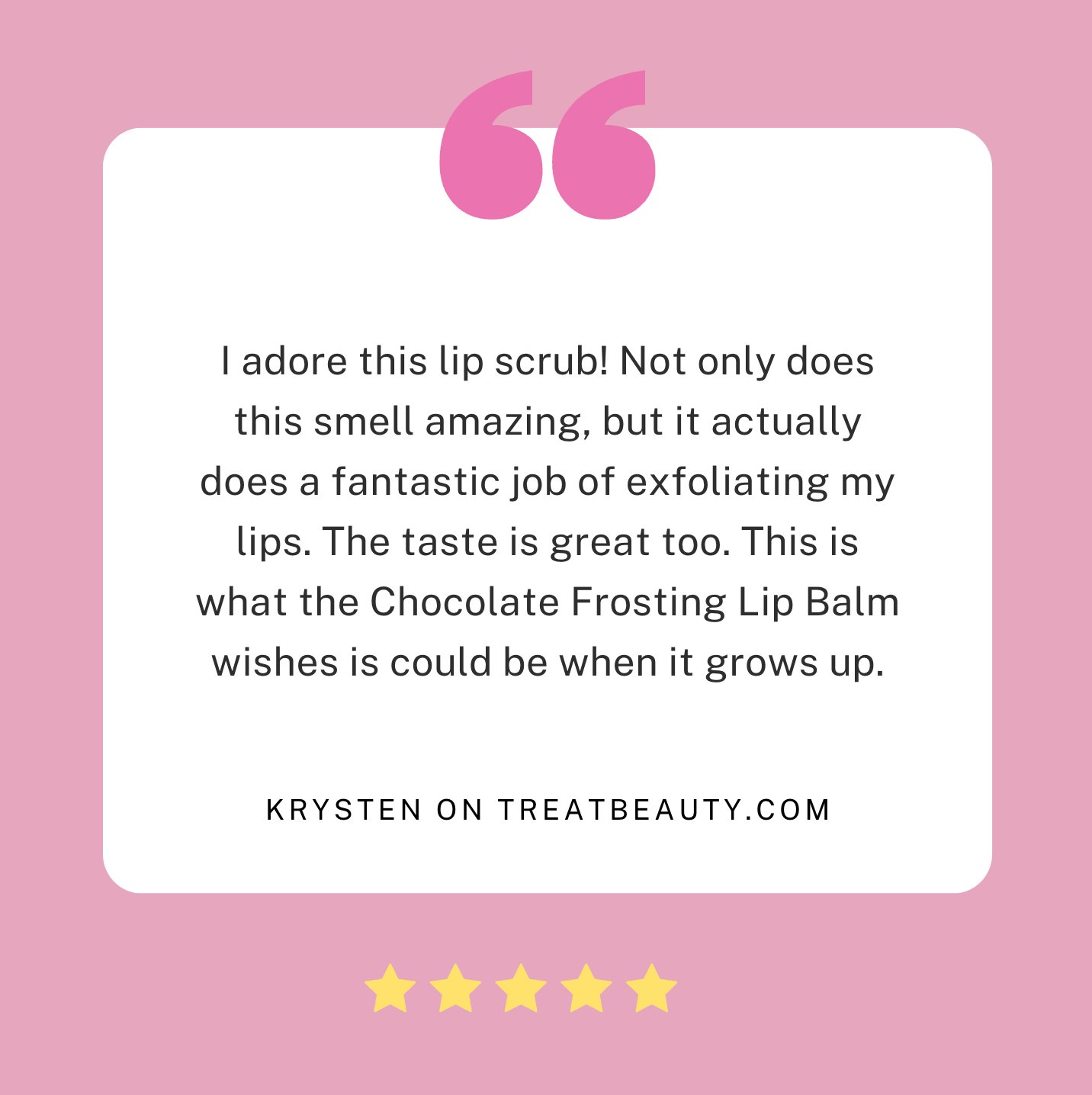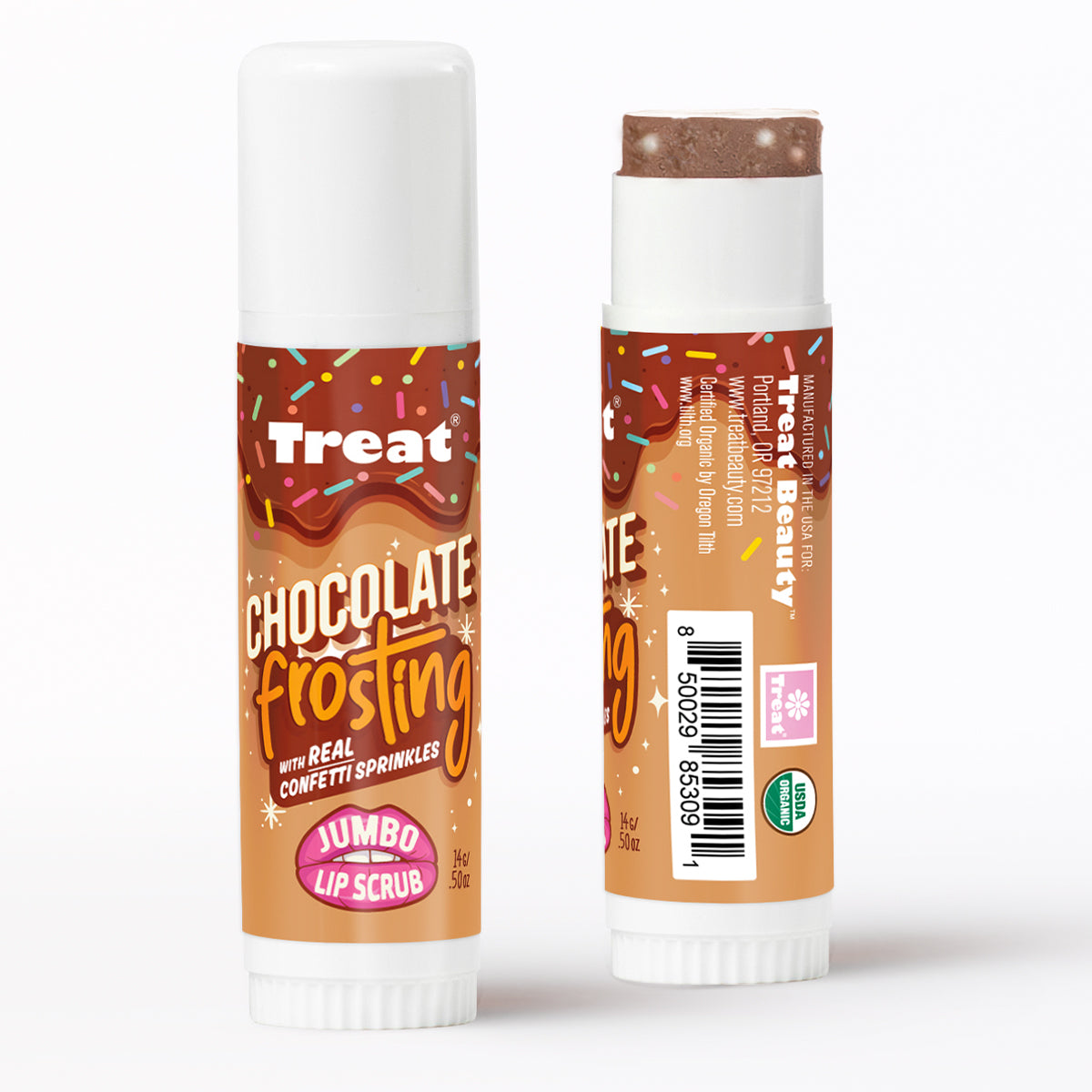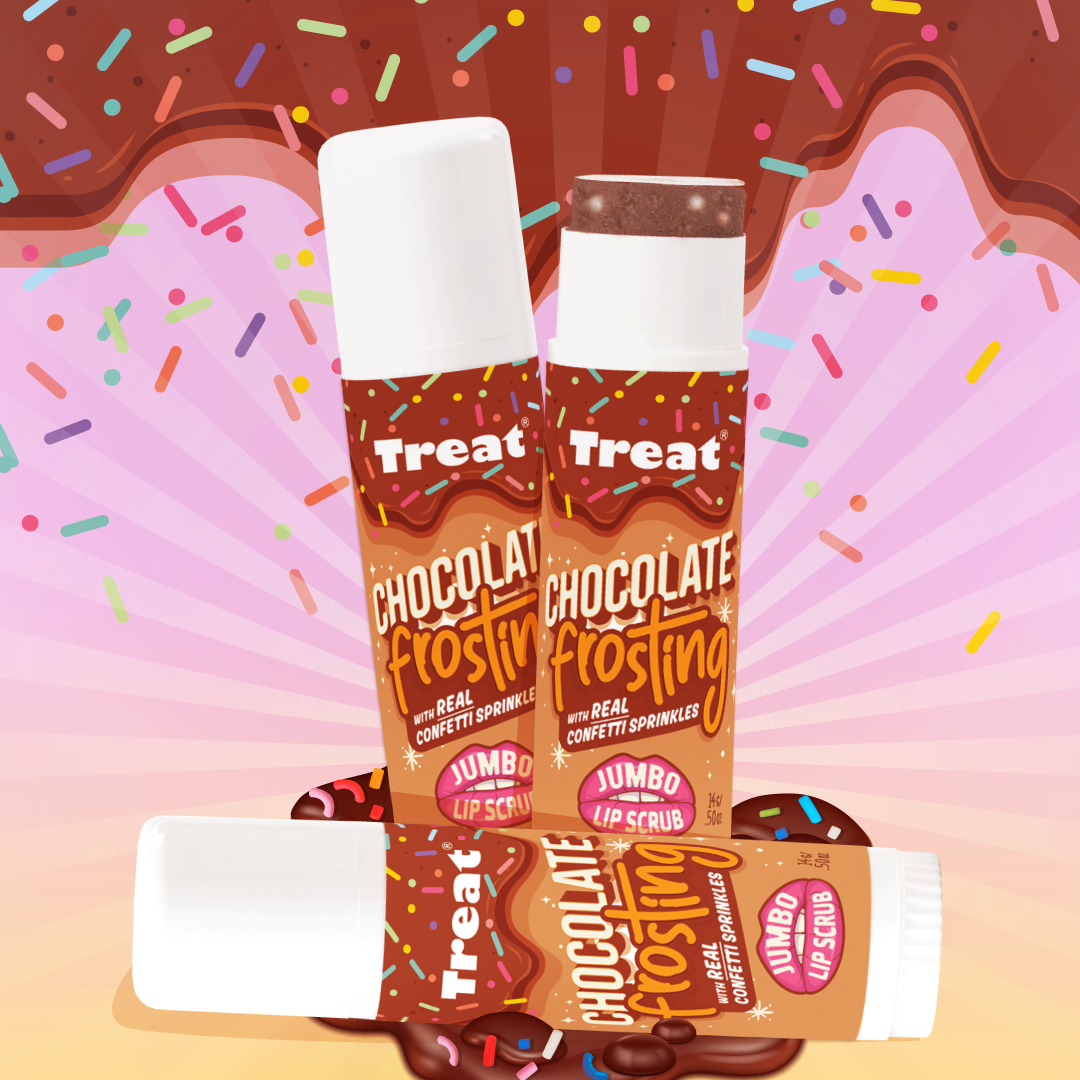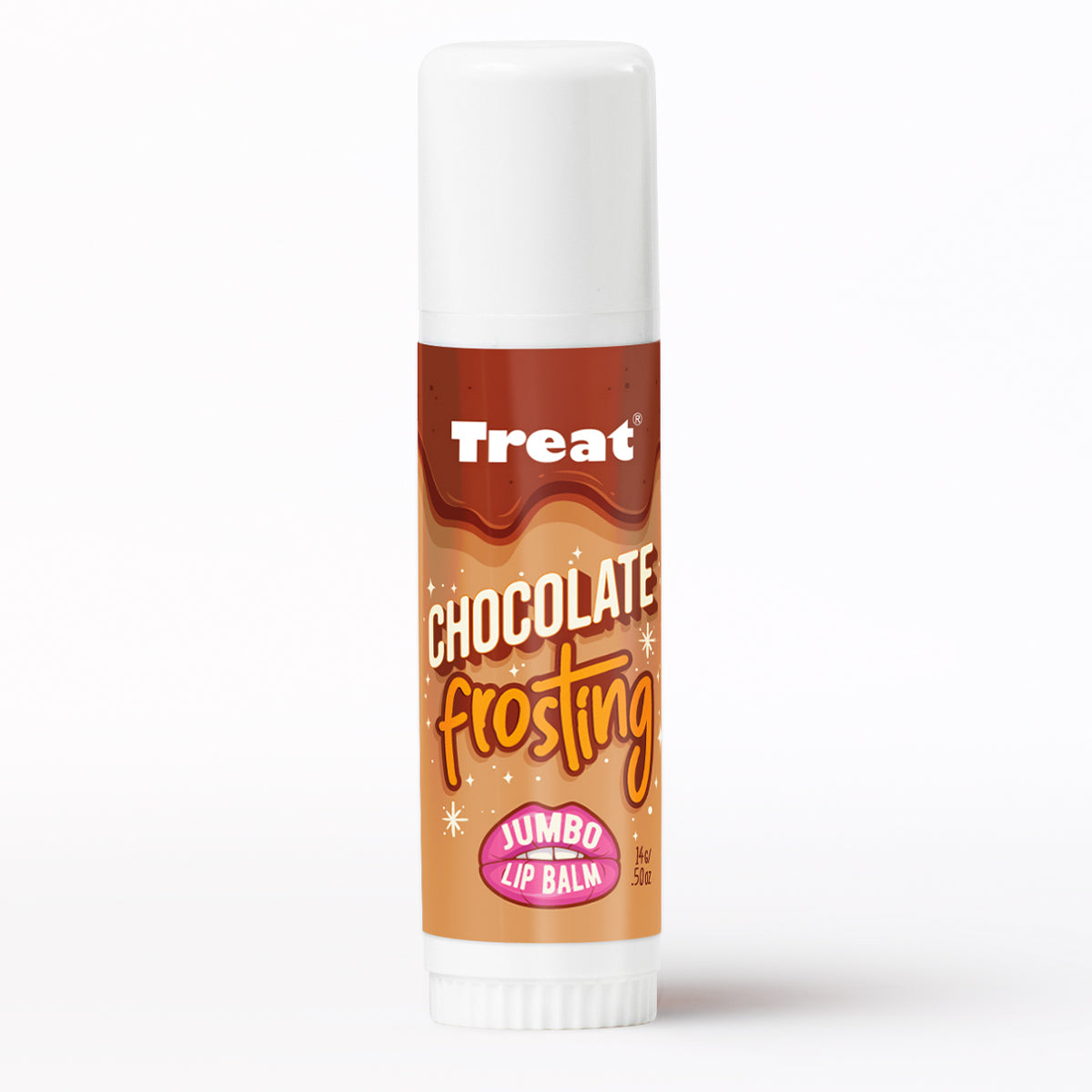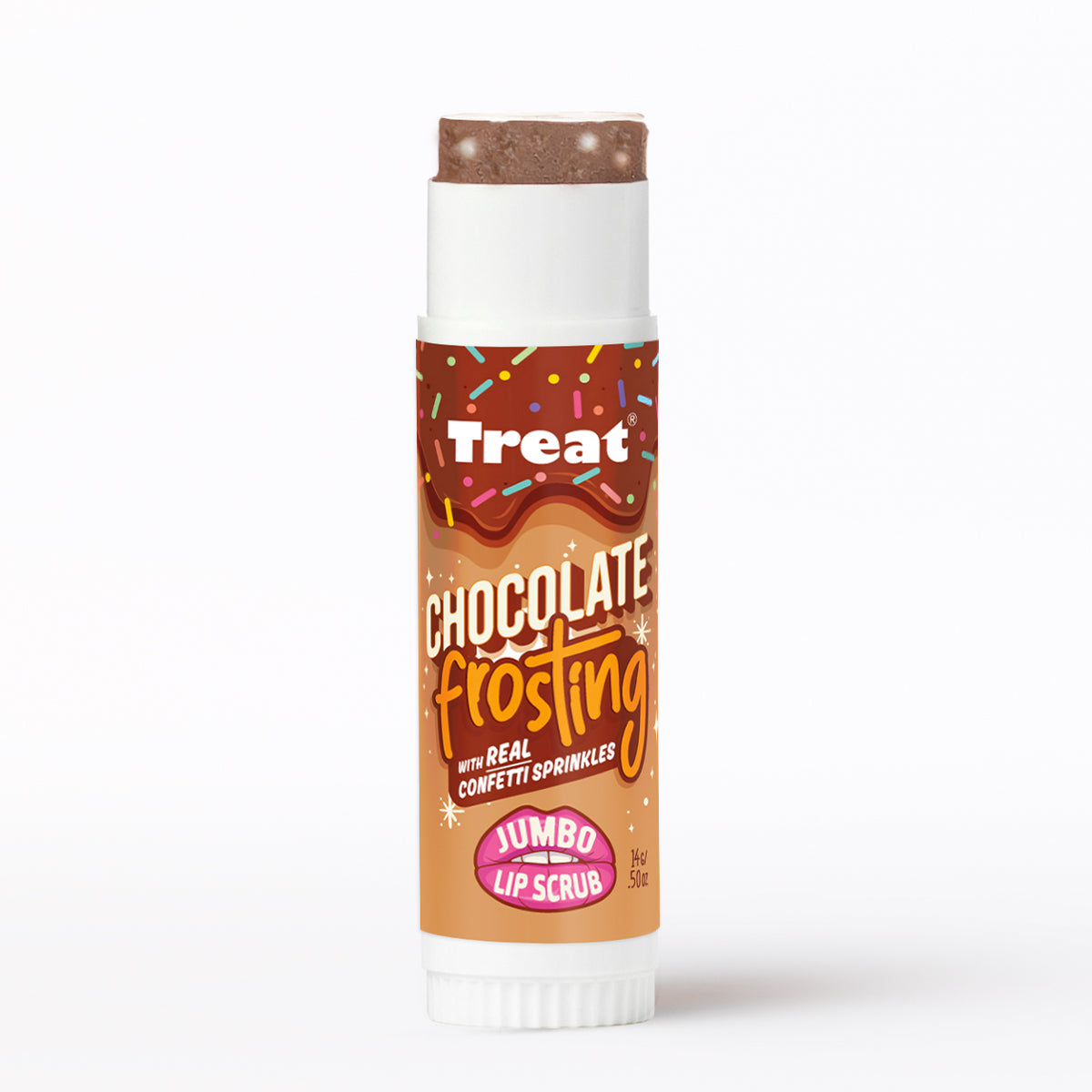 See why bigger is better
(Your lips will thank you)
Each jumbo lip balm is .50 oz - more than 3x the size of a regular lip balm!
⭐️ ⭐️ ⭐️ ⭐️ ⭐️
This Treat is fresh from the kitchen.
Always 100% Natural
All our Treats are formulated with the best ingredients available!
100% cruelty free – never tested on animals – PETA recognized