Regular price
Sale price
$13.99
Unit price
per
Sale
Sold out
When's the last time you bit into a soft and chewy candy corn? I used to love those tiny, tri-colored pyramids that melted in my mouth with a distinct sweet pop of vanilla and honey flavor - not to mention the rich buttery taste at the base of it all...yum! They've been around for over 100 years, and I know why – it's a classic sweet taste with a pretty multi-color package!
So, I got busy in the Treat Kitchen to try my hand at creating Candy Corn Jumbo Organic Lip Balm to pay homage to this candy kernel classic. Made with Organic Virgin Coconut Oil, Organic Beeswax, Organic Cocoa Butter and Organic Shea Butter, I also added Organic Candy Corn Flavor to make sure they taste exactly like the yellow, orange and white confections you remember. Indulge your senses in candy corn sweetness while you moisturize your lips with my intense all-natural organic ingredients that repair skin damage and dryness to leave your mouth super-soft. Why not cure chapped lips once and for all – and taste candy corn while you're at it? There's nothing corny about that!
Because the flavor of Candy Corn Jumbo Organic Lip Balm is so true to the original, it is one of my more subtle flavors. If you prefer a stronger candy vibe, check out Candy Drops Jumbo Organic Lip Balm to get a more intense sugar fix. But if you're excited about original Candy Corn flavor, look no further! : )
Candy Corn Jumbo Organic Lip Balm is also 3 times the size of regular lip balms, so feel free to slather it on with abandon – even dabbing your cheeks and hands or anywhere you experience dryness – without fear of running out. Abundant as the fall harvest it was named for, Candy Corn Jumbo Organic Lip Balm is simply the best lip balm for chapped lips – and it tastes just like candy corn!
A DELICIOUS MEGA-SIZE ORGANIC LIP BALM TO SOOTHE EVEN YOUR WORST CHAPPED LIPS


TRIPLE THE VALUE AND NOURISHMENT – EACH JUMBO LIP BALM IS .50 OZ - MORE THAN 3 TIMES THE SIZE OF A REGULAR LIP  BALM

MADE IN THE U.S. - GREAT FOR KIDS (OF ALL AGES) – DELICIOUS & FUN

USDA CERTIFIED ORGANIC - NO ARTIFICIAL OR SYNTHETIC INGREDIENTS

100% CRUELTY FREE – NEVER TESTED ON ANIMALS – PETA RECOGNIZED
Flavor Details: Rich buttery base with a sweet pop of vanilla and honey.  
Share
View full details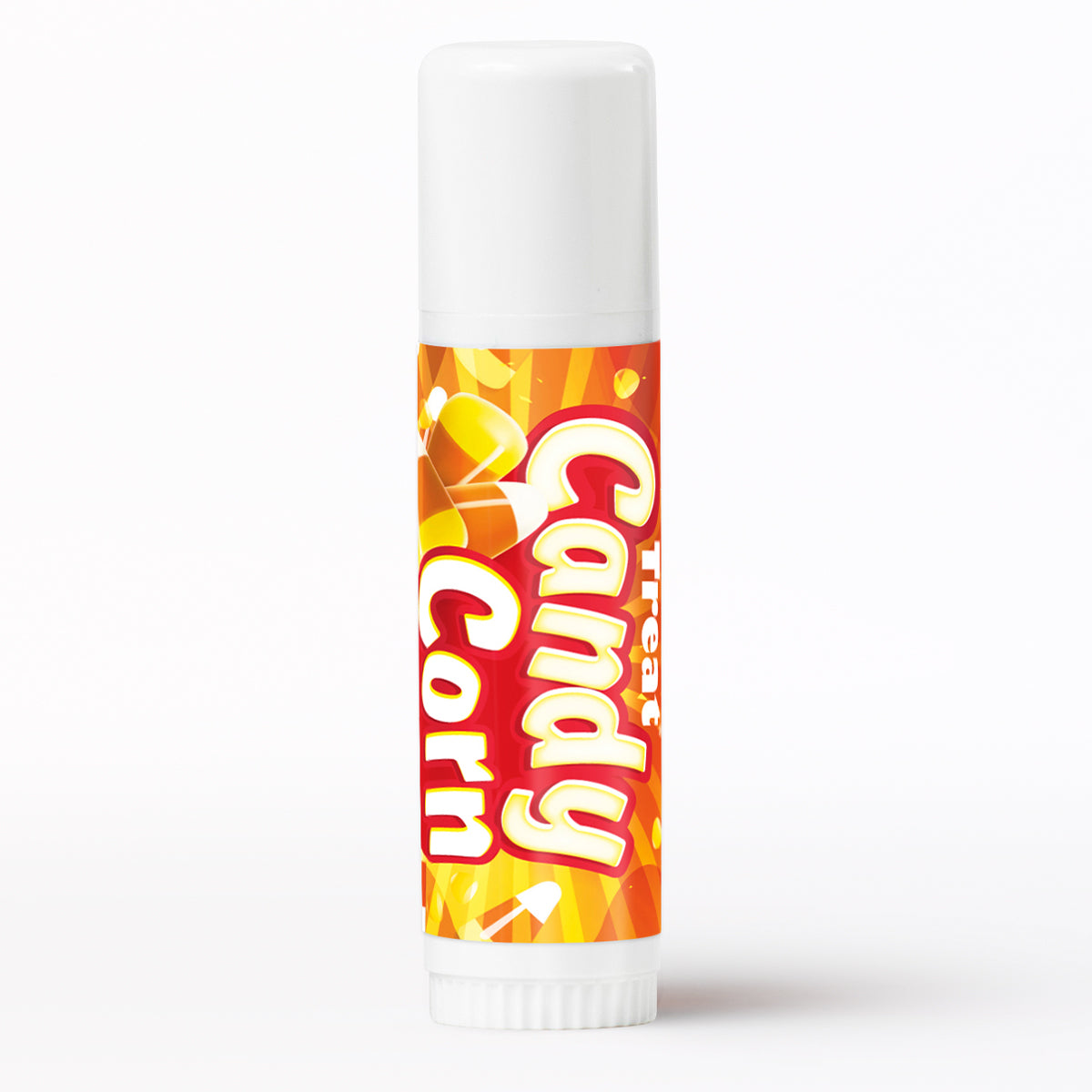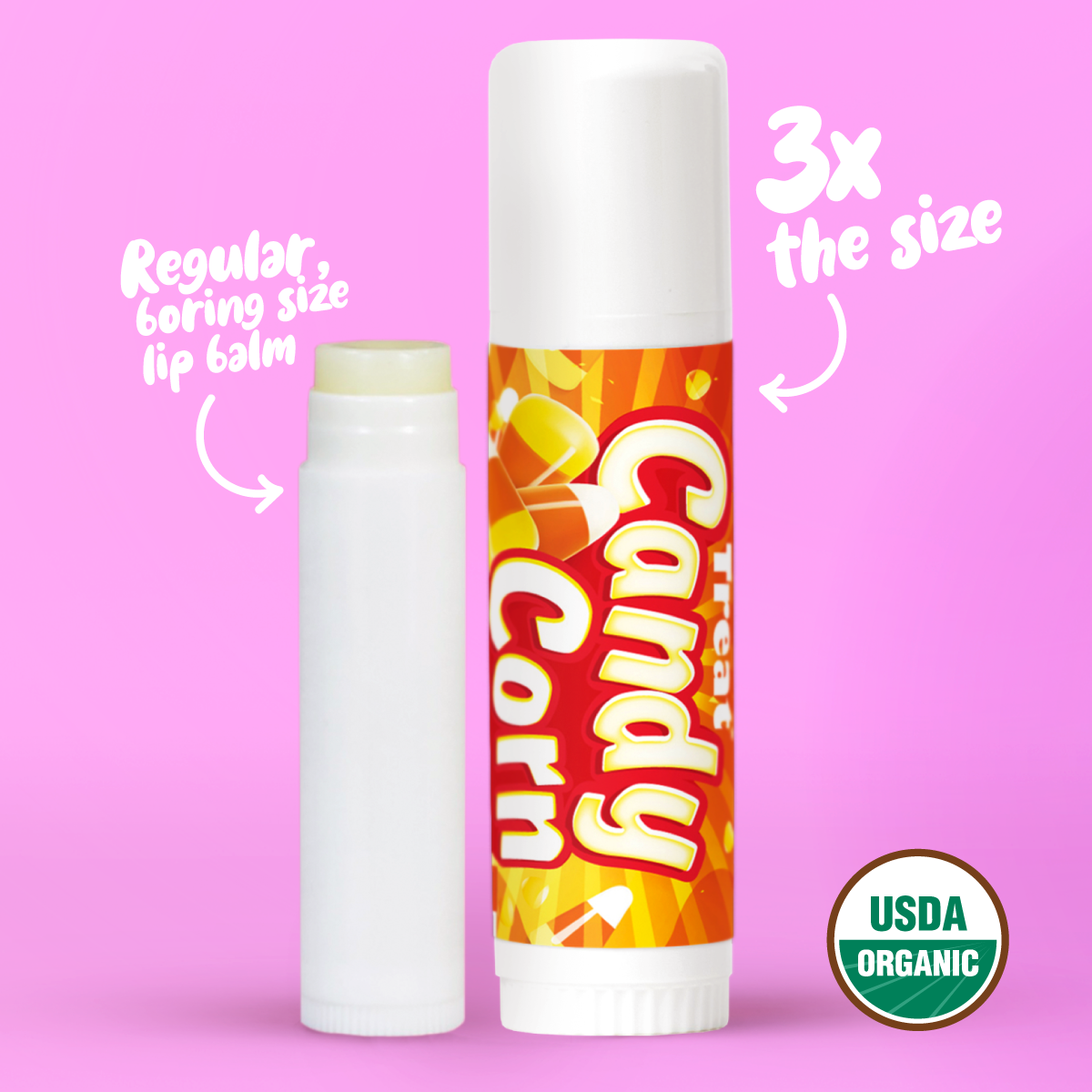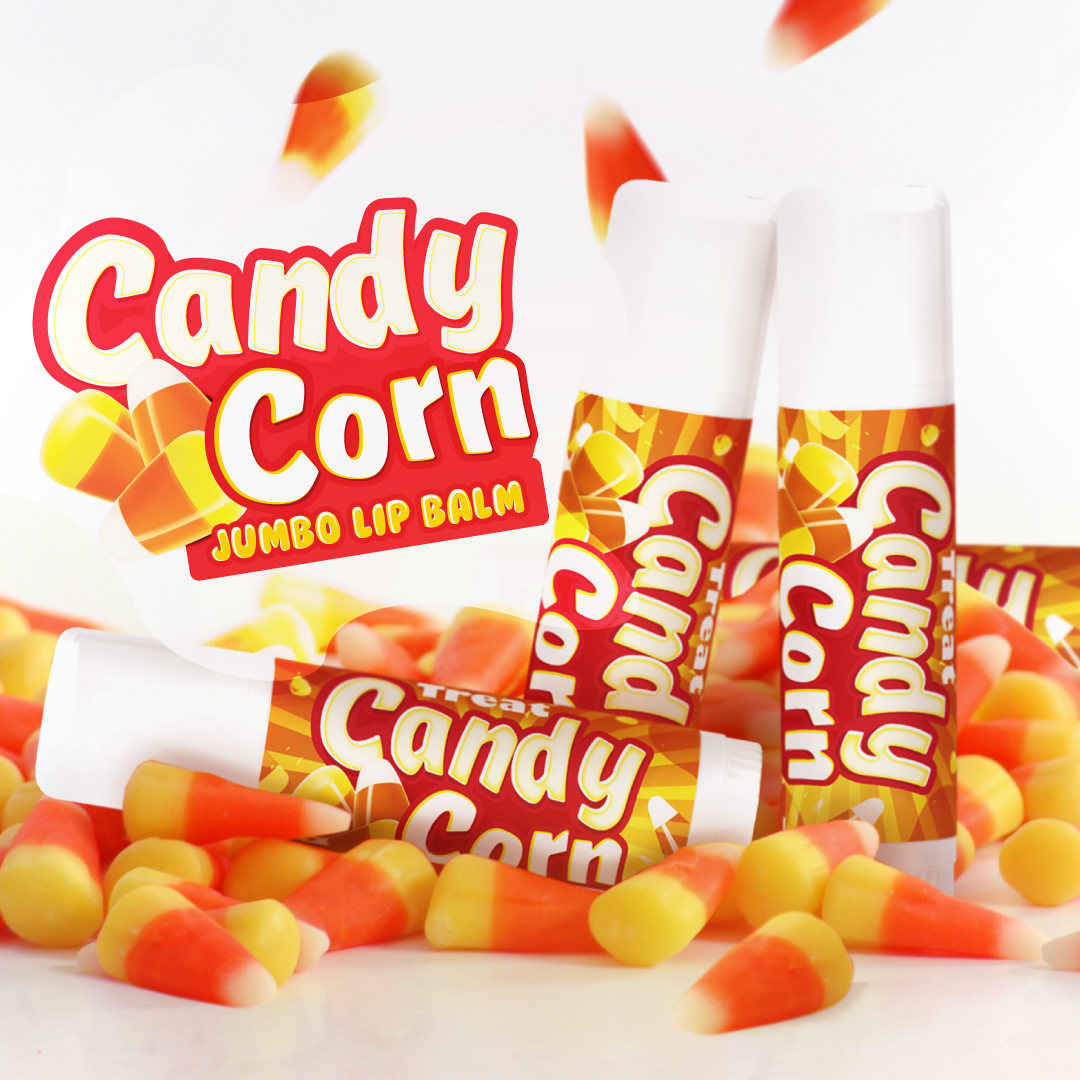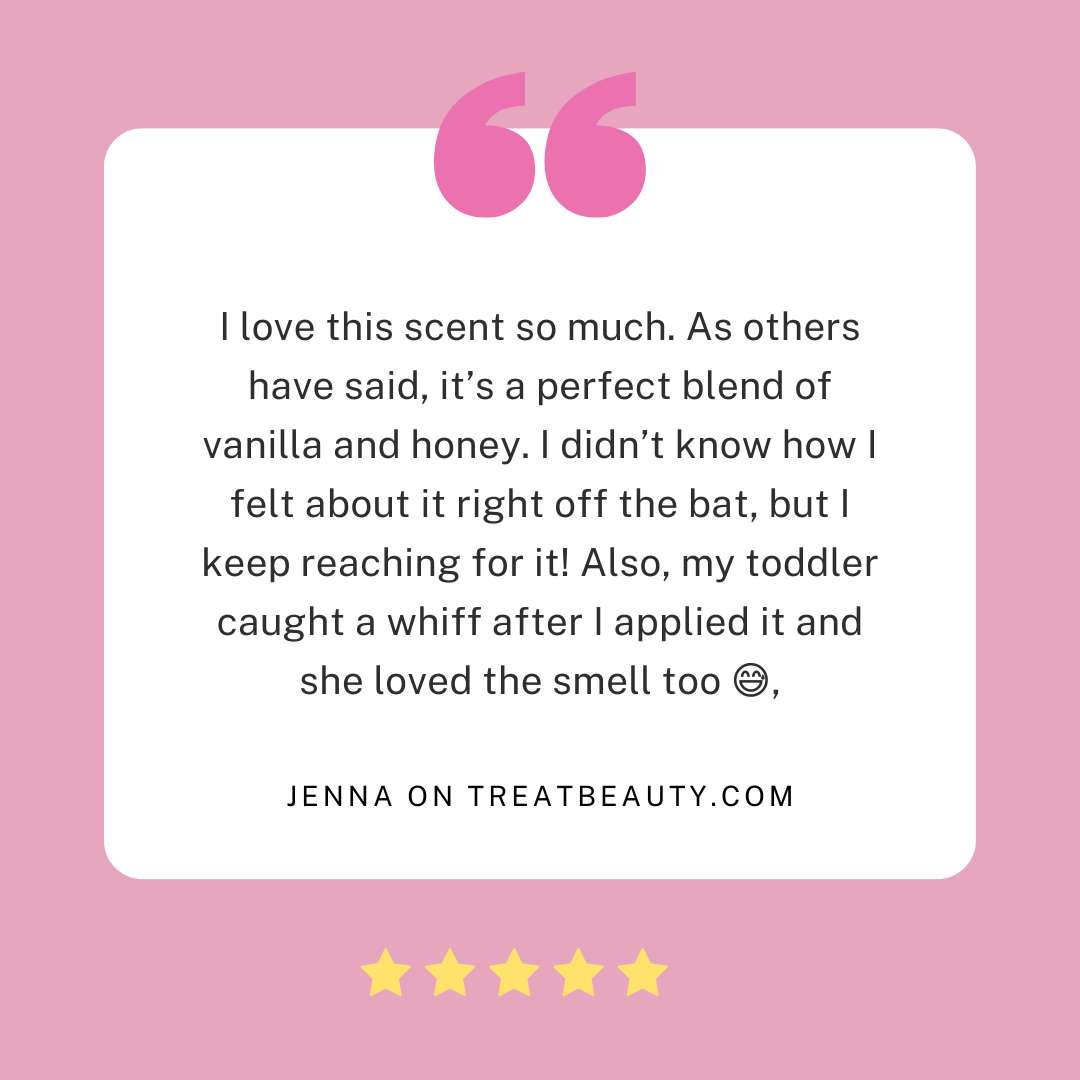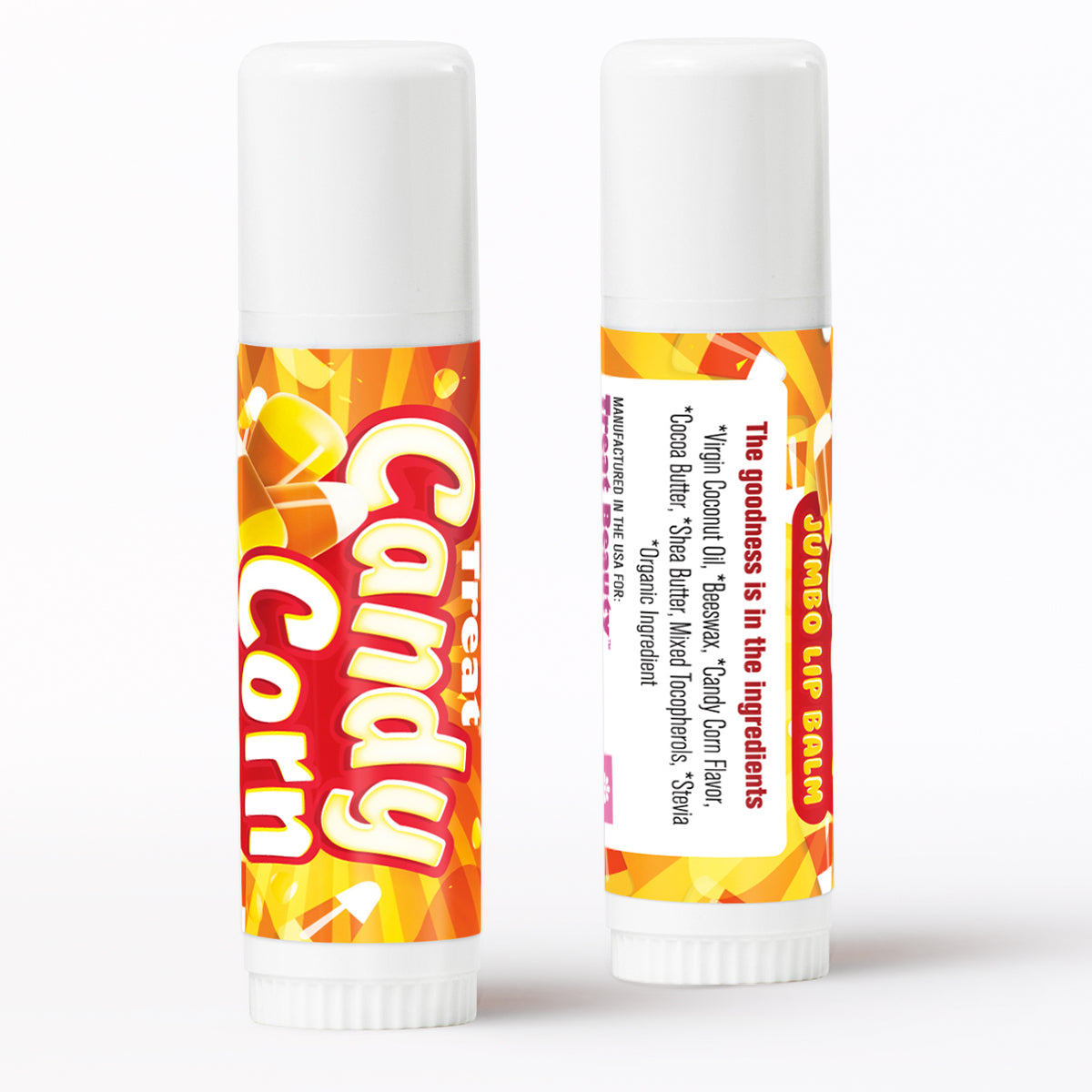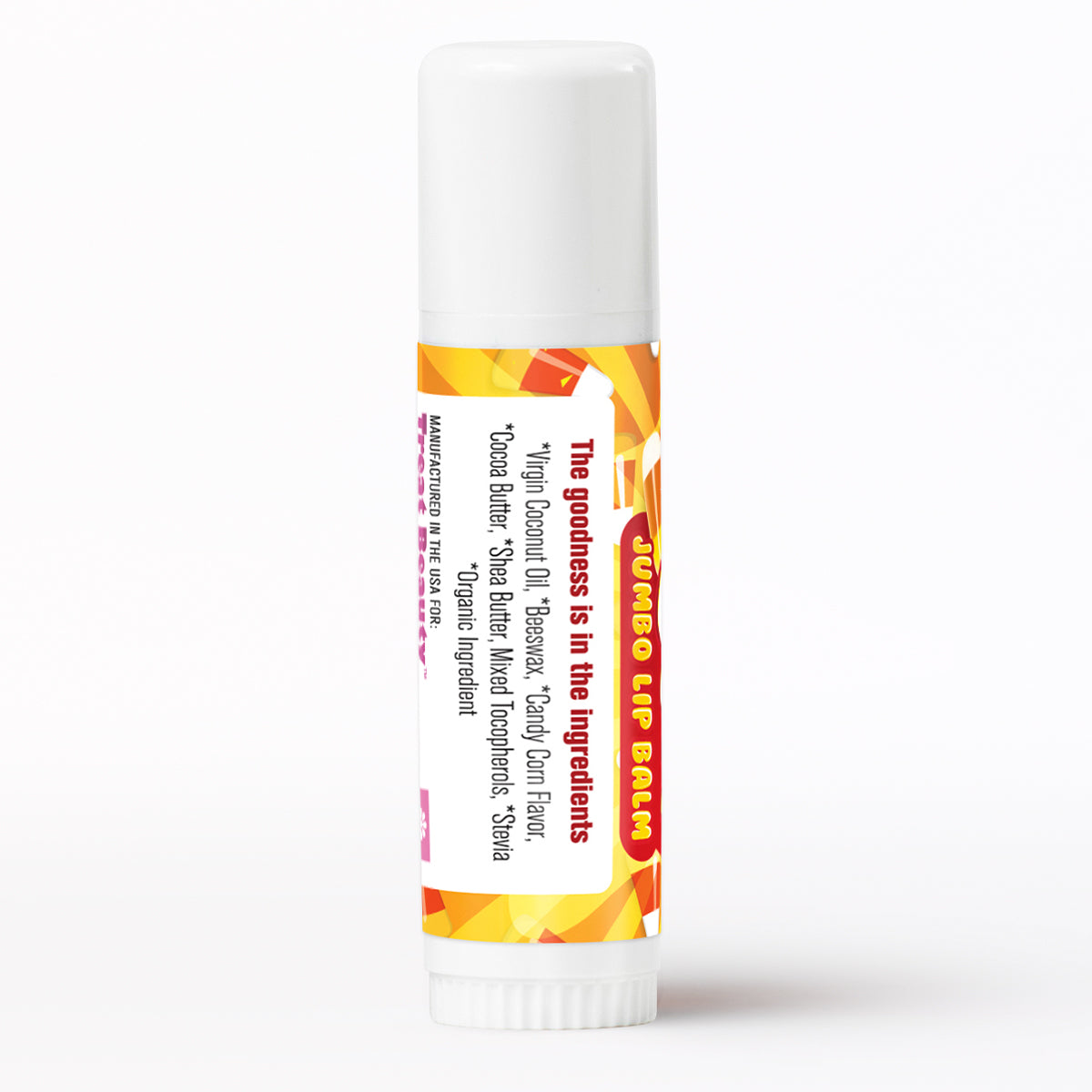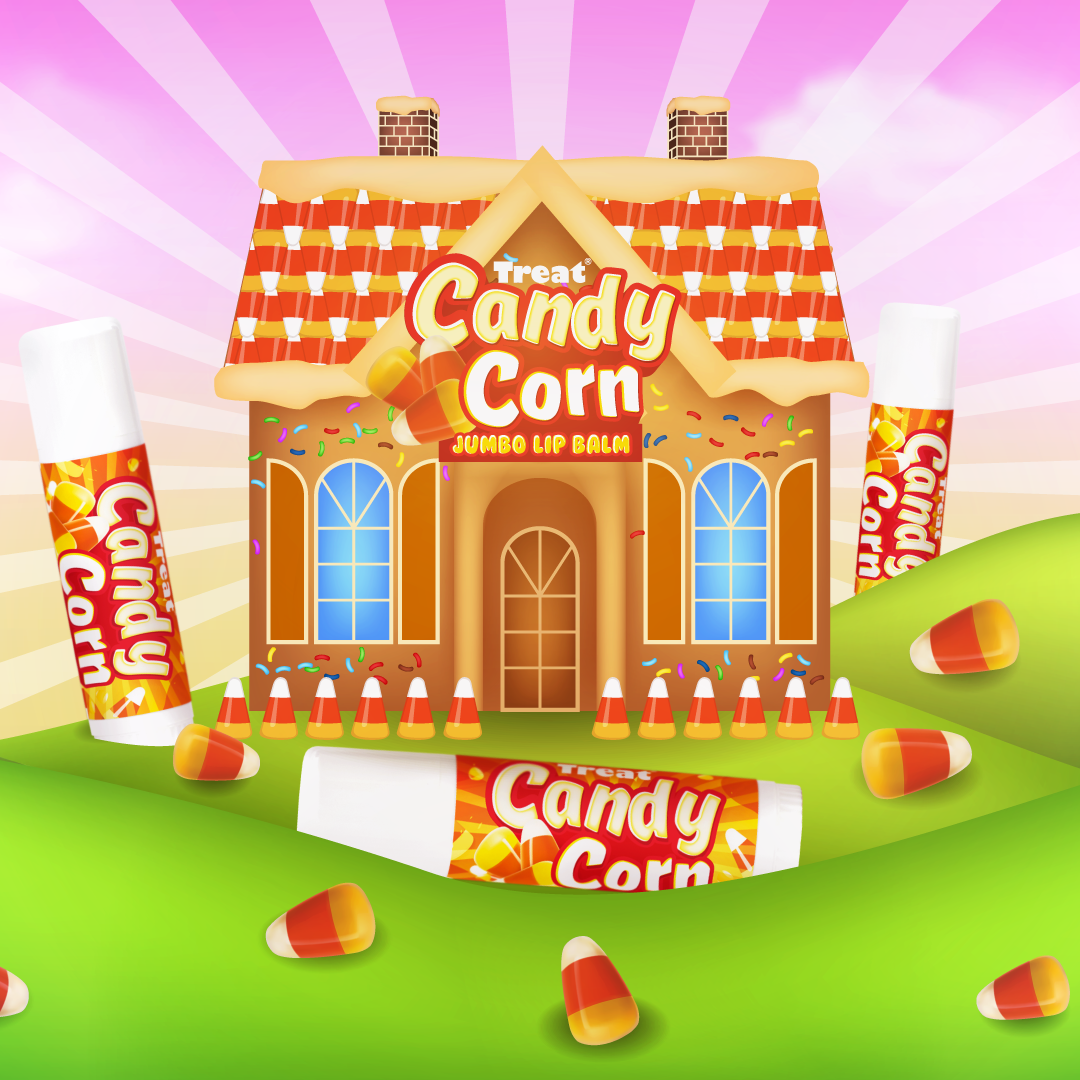 See why bigger is better
(Your lips will thank you)
Each jumbo lip balm is .50 oz - more than 3x the size of a regular lip balm!
⭐️ ⭐️ ⭐️ ⭐️ ⭐️
"Was so excited when this one finally came out! 10 out of 10! Smells just like candy corn. A perfect blend of honey and vanilla." - Stephanie


Always 100% Natural
All our Treats are formulated with the best ingredients available!
100% cruelty free – never tested on animals – PETA recognized