Regular price
Sale price
$13.99
Unit price
per
Sale
Sold out
When you slather on my new Candy Apple Jumbo Organic Lip Balm, you'll be instantly transported to fun times at the county fair! Remember that enticing display of bright red sticky sweet apples all lined up in a row? You were practically drooling by the time you got one in your hands! There's nothing quite like its decadent sugary-cinnamon flavor followed by the crunch of fruity apple goodness. Yum! That's what I call a classic candy flavor, which means – you guessed it – it needs to be part of the Treat Beauty family of flavors!
So, pucker up because you're about to get lip-smacked with all the tastes and aromas of a delicious county fair candy apple packed into one gigantic moisture stick! Quench your dry skin with the tastiest, healthiest ingredients including Organic Virgin Coconut Oil, Organic Beeswax, Organic Cocoa Butter and Organic Shea Butter. My recipe literally brings your lips to life making them oh so soft and kissable upon application. And apply as liberally as you want, because at 3 times the size of a regular lip balm – you're not running out anytime soon.
Like good times at the county fair, your Candy Apple Jumbo Organic Lip Balm will deliver a good feeling every time - skin-soothing, all-natural ingredients and mouth-watering flavor that makes your taste buds sing. And in case you're looking for a splash of color with your cinnamon-sweet yumminess, check out my Candy Apple Color Stick too!
Fun fact: Candy apples were never meant to be eaten! Candy-maker William W. Kolb created them for his window display back in 1908 and was surprised when people wanted to buy them to eat! 
Flavor Details: A rich candy apple flavor with a hint of cinnamon. 
Share
View full details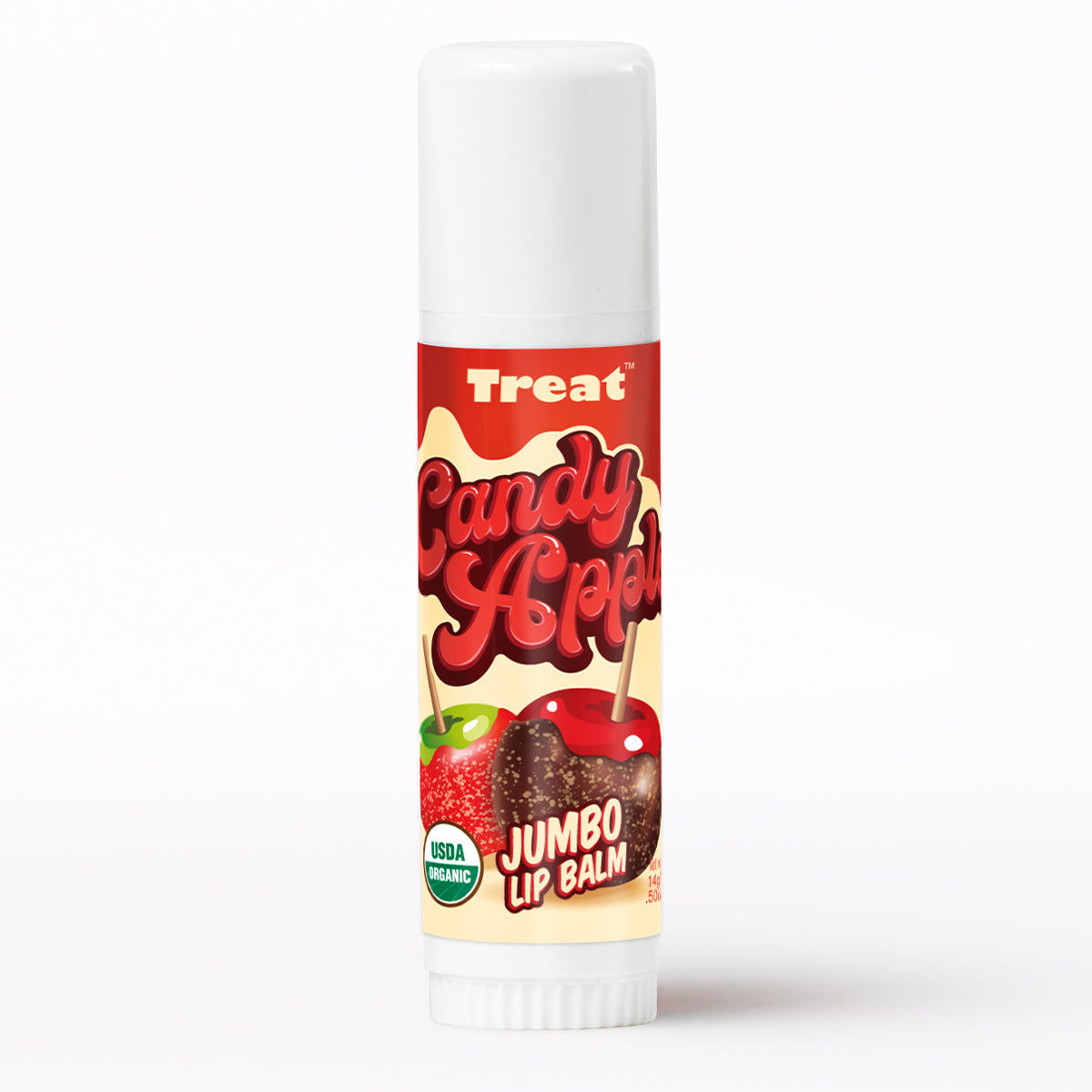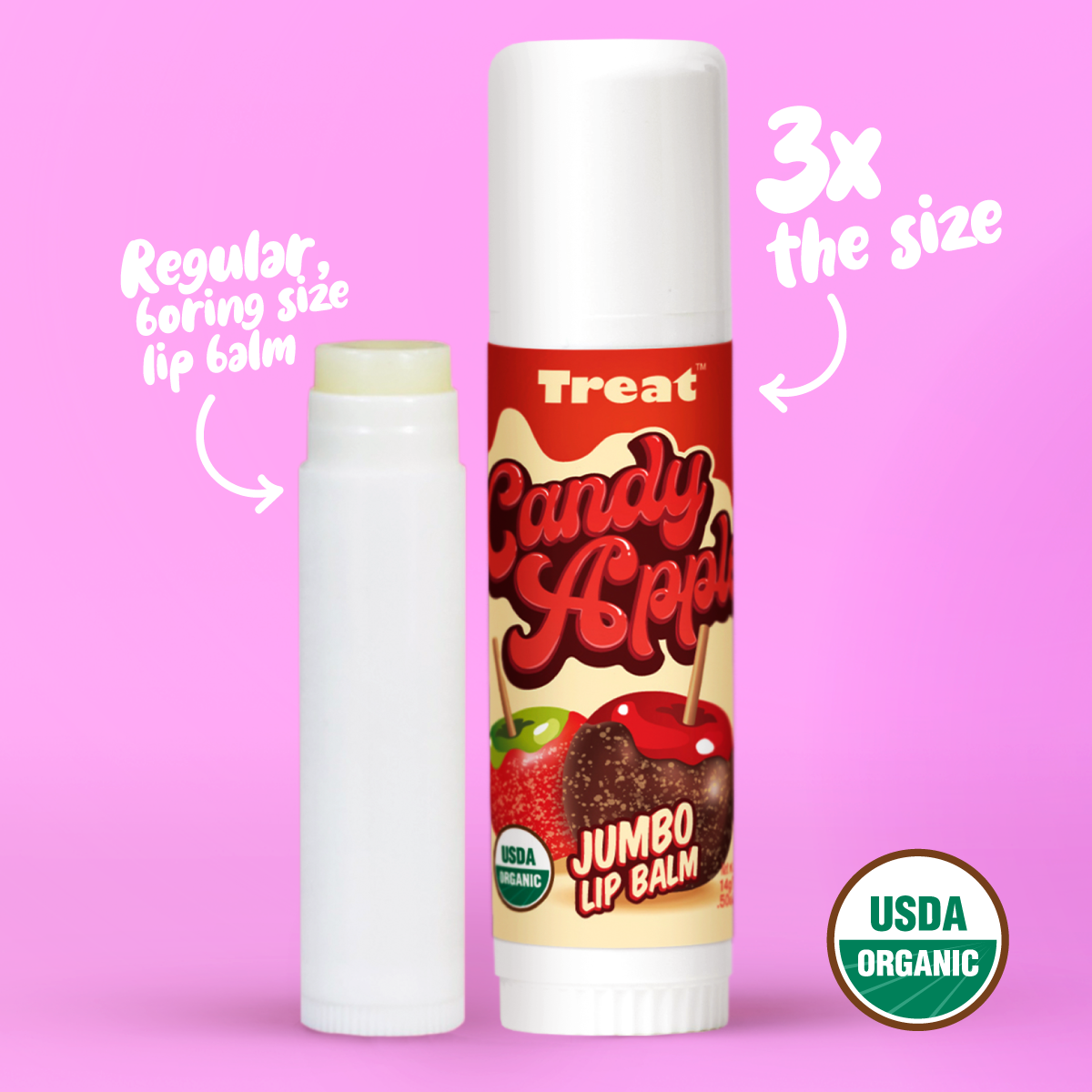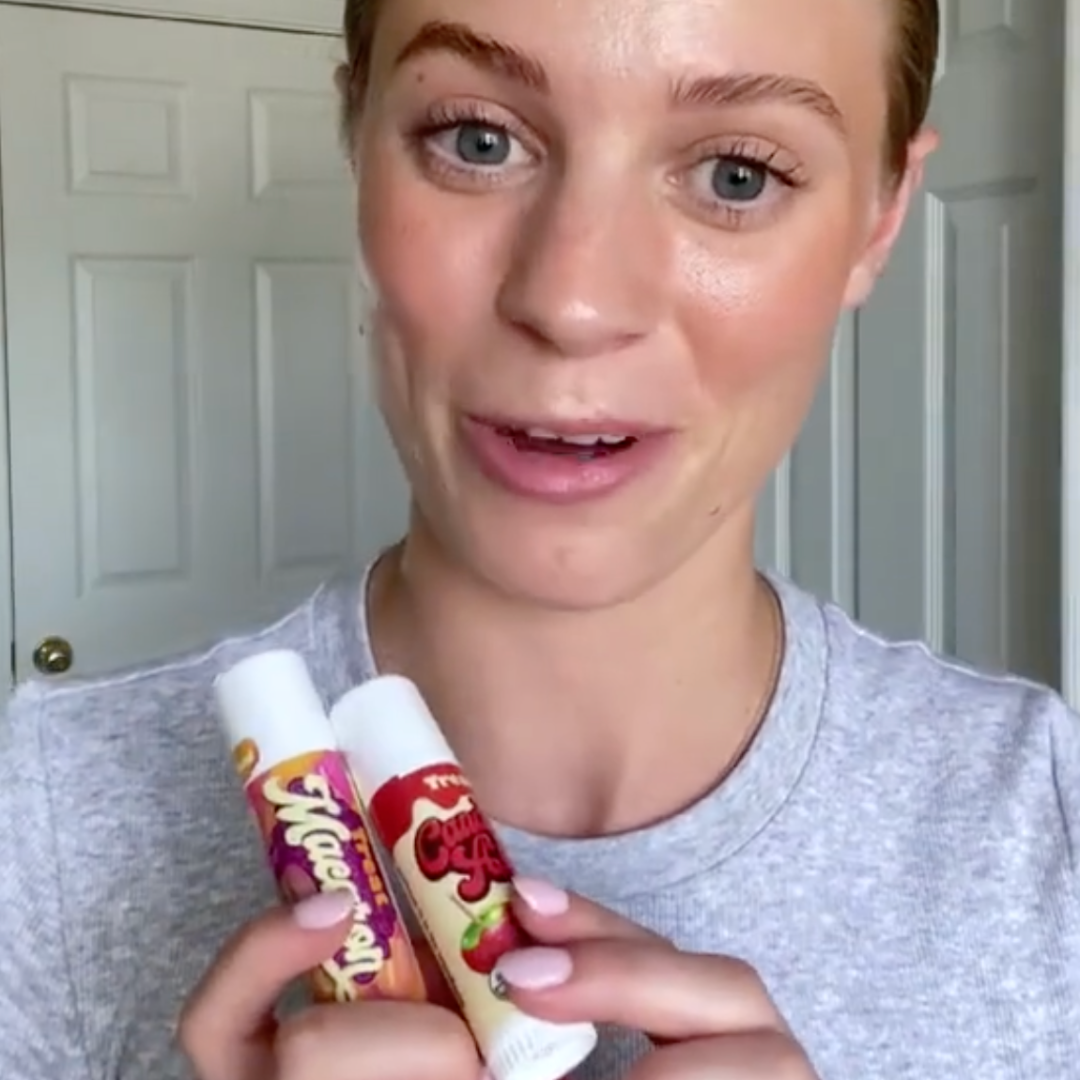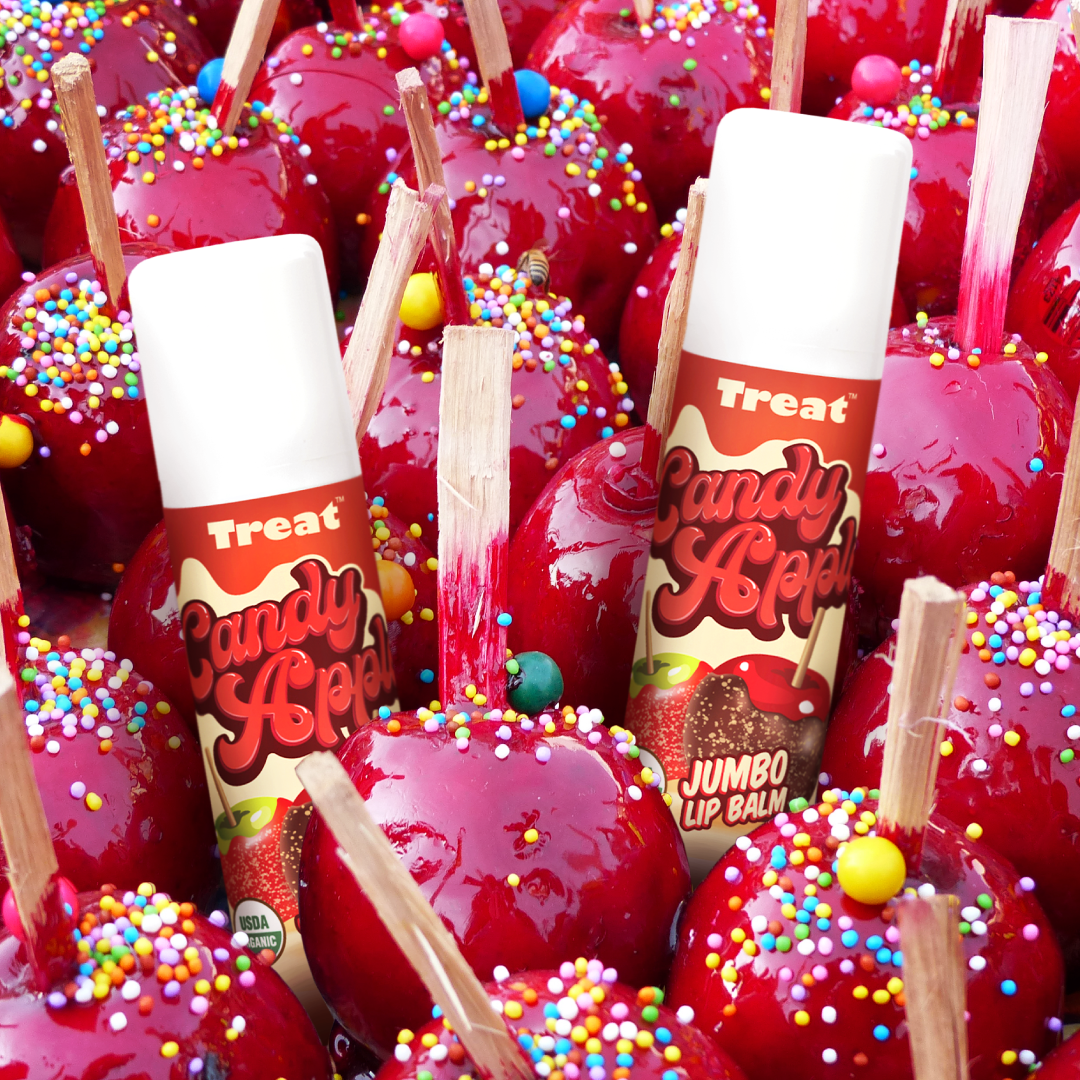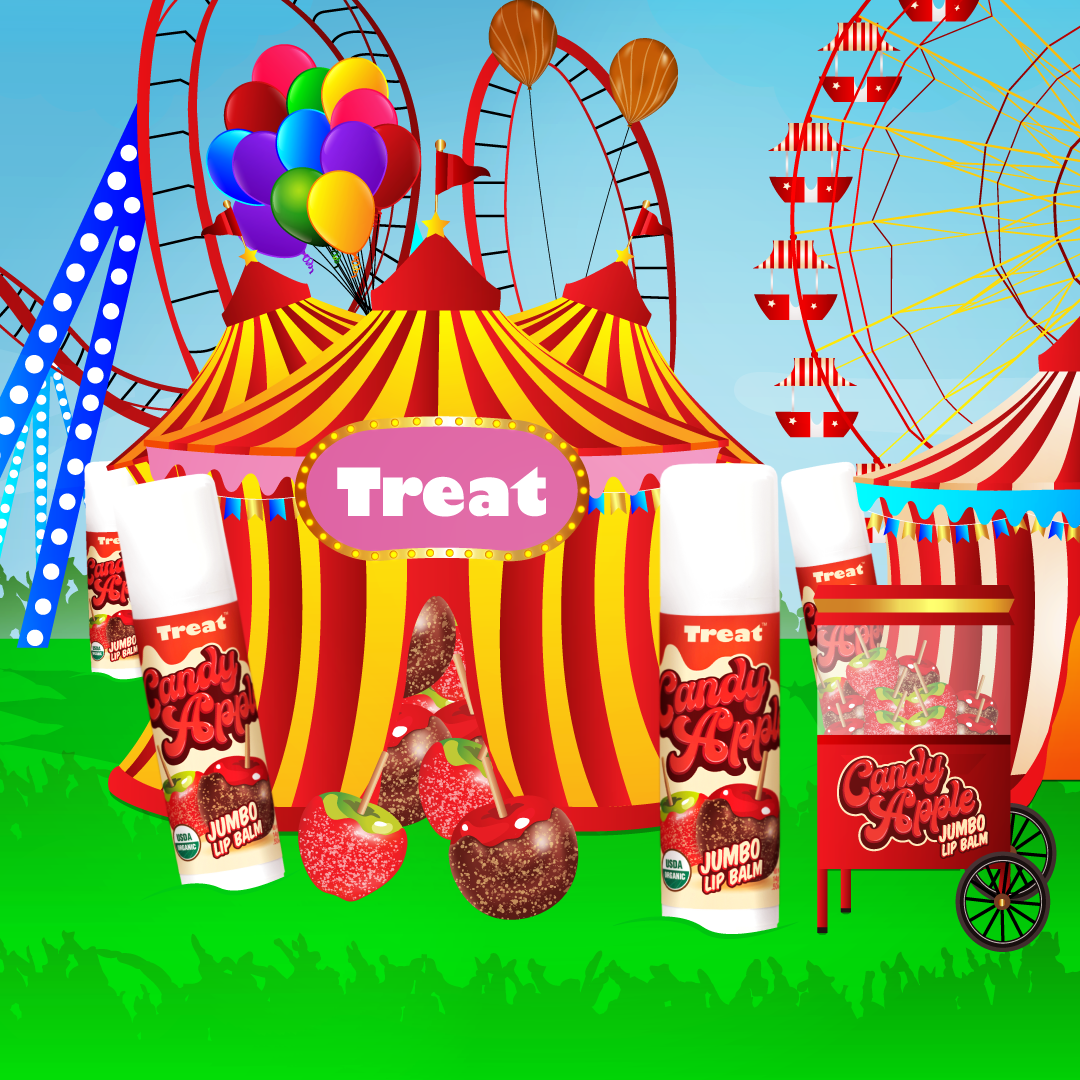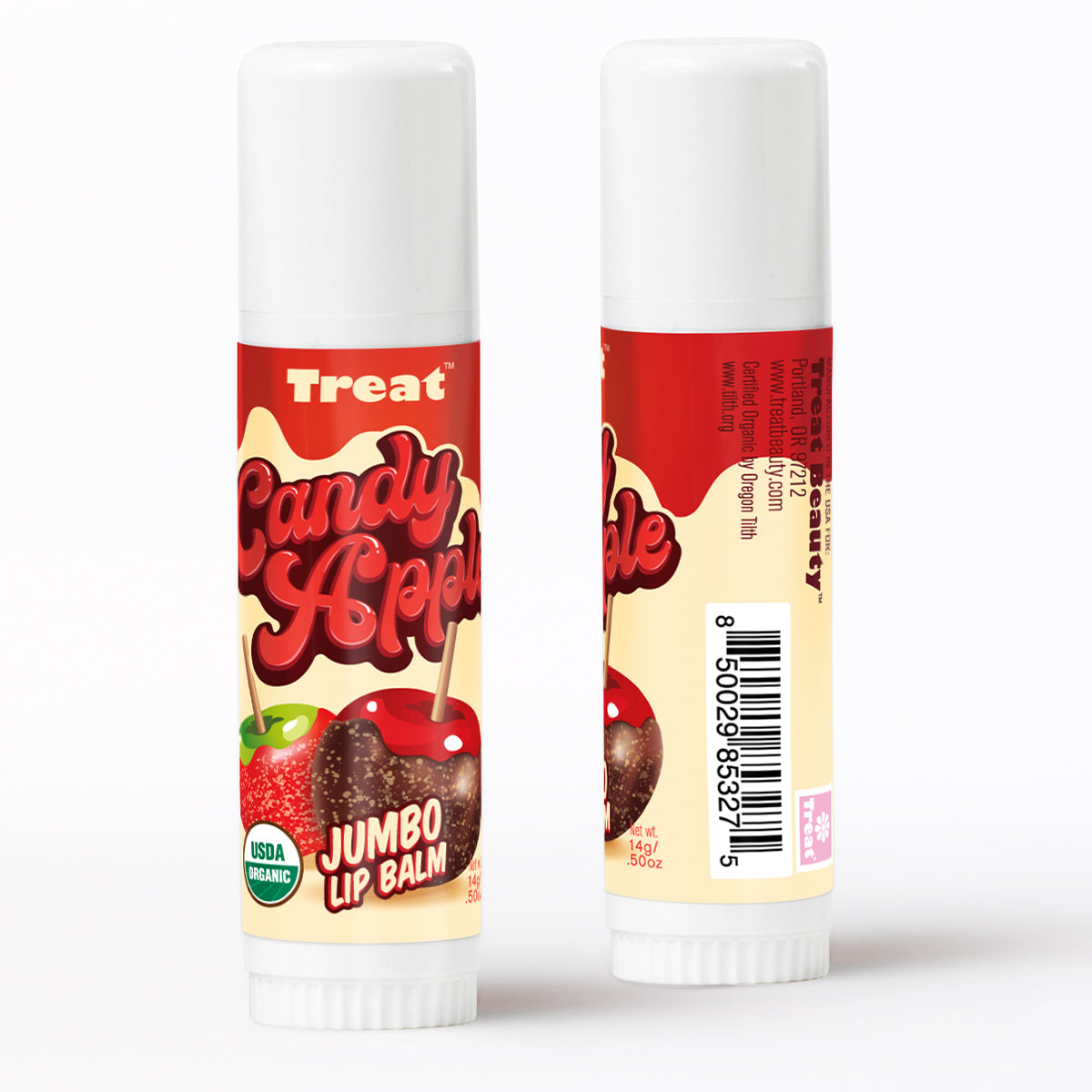 See why bigger is better
(Your lips will thank you)
Each jumbo lip balm is .50 oz - more than 3x the size of a regular lip balm!
⭐️ ⭐️ ⭐️ ⭐️ ⭐️
"If you're a fan of cinnamon and apples, this Treat is for you! I absolutely love this new addition! I wasn't sure what to expect from this one as I've never actually eaten a candy apple. But I love apples and I love cinnamon candy so this was a winner for me! I find this fall inspired balm so cozy! It reminds me of Autumn and all its Apple glory." - Tamara
Always 100% Natural
All our Treats are formulated with the best ingredients available!
100% cruelty free – never tested on animals – PETA recognized