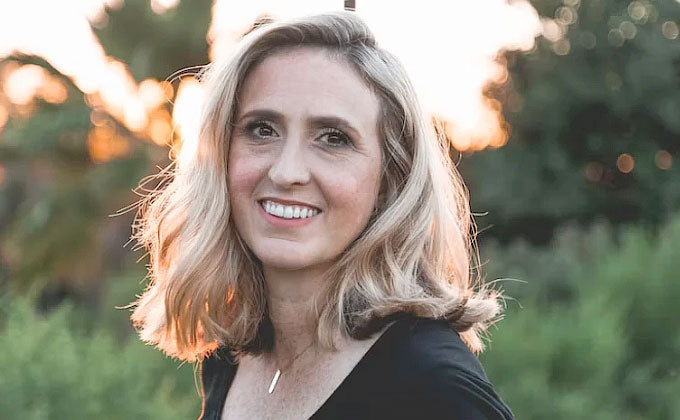 Unleash Your Beauty: 5 Makeup Tips for Gorgeous Older Women
"Beauty is about enhancing what you have. Let yourself shine through." —Janelle Monae
Hello, beautiful ladies! Age is just a number, and your beauty knows no bounds. At Treat Beauty, we believe in celebrating the journey of aging and embracing your unique radiance. Today, we're sharing five essential makeup tips exclusively tailored for fabulous older women. Get ready to indulge in our moisturizing color and multipurpose wonders that will bring out your inner glow. Let's dive into the world of Treat and unlock your timeless beauty together!
1. Quench Your Skin's Thirst: 
As we gracefully age, our skin craves extra hydration and care. Start your makeup routine with our luxurious I Woke Up Like This face cream, designed to nourish and replenish your skin. Treat Beauty's moisturizing and healing products create a flawless canvas, ensuring a smooth and radiant look. Prepare to dazzle with your beautifully hydrated skin!
Truly one of our wonder products!
Helps detoxify & protect against oxidative damage
Quenches thirsty skin by locking in moisture
Helps repair & nourish skin over-exposed to the sun
Improves skin smoothness
Reduces puffiness & fine lines
Safe for all skin types
2. Embrace Nature's Hues: 
When it comes to makeup for older women, natural-looking colors are our secret to unlocking true beauty. Enhance your features with warm, earthy tones that complement your skin's natural glow. Treat Beauty offers a stunning range of tinted, shimmering, and color stick shades, carefully crafted to enhance your cheeks and lips. Embrace these colors to unveil your youthful vibrancy and radiate confidence.
Say hello to my #1 Jumbo Organic Tinted Lip Balm, Frosted Donut, which features a soft nude shimmer, with a hint of rose gold. Perfect for your lips, cheeks, and as a highlighter. 
Flavor Details: brown-sugar-not-quite-maple taste with a hint of hazelnut to give it that fresh baked nutty aroma.
3. Multipurpose Magic:
Simplify your beauty routine with our multipurpose marvels. We believe in maximizing efficiency without compromising quality. Treat Beauty's innovative products effortlessly transform your lips and cheeks with a single swipe. Discover the joy of using versatile gems that save time and space in your makeup bag. Embrace the magic of multitasking and enjoy a simplified beauty routine from head to toe like never before!
Treat your puffy under eyes and chapped lips to the healing power of Matcha! My Mint & Matcha Tea Caffeinated Jumbo Organic Eye & Lip Balm helps firm and smooth the delicate skin around your eyes and mouth with this famously potent antioxidant de-toxifier that I've paired with spearmint for a refreshing flavor your lips will love!
4. Accentuate Your Unique Beauty:
Your features are uniquely captivating, and your makeup should celebrate your individuality. For older women, subtle contouring and highlighting techniques are the keys to accentuating your best features. Define your cheekbones with our gentle bronzer and add a touch of luminosity with our illuminating highlighter. Treat Beauty's products delicately enhance your natural allure, allowing your true beauty to shine through.
Flavor Details: The perfect blue raspberry and blueberry mix.
Magic Mermaid Iridescent Jumbo Lip Balm is a creamy moisture-rich iridescent pearly blue balm that makes you look beautifully supernatural! The color-changing pigment blends with your natural chemistry to create an almost holographic shimmering look that's out of this world!
5. Embrace Your Timeless Confidence:
Above all, remember that confidence is ageless and beauty radiates from within. Embrace your journey, your wisdom, and the remarkable experiences that have shaped you. Wear your makeup and beauty with pride and let your inner radiance light up every room you enter. 
Treat Beauty celebrates the beauty of older women, empowering you to feel gorgeous and embrace your individual path. Enjoy simple ingredients that you can spell and pronounce. 
Flavor Details: A soft sweet marshmallow flavor, featuring argon oil for an extra dose of nourishment. 
How to Use: Apply to your lips and from head to toe on any dry spots, to your cuticles, on any areas of your skin, and even on your feet.
Ladies, it's time to unleash your beauty and gracefully embrace the wonders of age. With these five makeup tips inspired by Treat Beauty, you can confidently enhance your natural allure and exude elegance. Prioritize hydration, embrace nature's hues, explore the versatility of multipurpose products, accentuate your unique features, and above all, radiate timeless confidence. Allow your beauty to shine, for you are truly breathtaking. Embrace your beauty and let the world witness the extraordinary woman you are!
These are just 5 makeup tips that I wanted to share with you. What is your go-to favorite makeup or beauty tip? Share in the comments now! 
XOXO, Marnie