Regular price
Sale price
$13.99
Unit price
per
Sale
Sold out
Indulge in the juicy sweetness of summer with my limited edition Honeydew Melon Jumbo Organic Lip Balm. This lip balm is simply divine, capturing the sweet and refreshing flavor of a ripe honeydew melon perfectly. As you glide the balm across your lips, you can taste the succulent flesh of the melon, with its subtle notes of cucumber and pear, dancing on your taste buds. The flavor is so deliciously realistic, you can almost feel the cool and refreshing juices of a ripe honeydew melon dripping down your chin.
Made with pure 100% USDA certified organic ingredients including shea butter, cocoa butter and coconut oil, this lip balm soothes dry chapped lips like a dream. And with the jumbo size, you'll get more than 3 times the amount of product compared to regular lip balm and chapstick. So, you can enjoy the luscious, fruity flavor of honeydew melon even longer!
Treat yourself to this jumbo organic lip balm and let the joy of Treat bring a smile to your face. Created over 20 years ago in my kitchen to soothe my dry, sensitive skin and eczema, Treat was one of the first brands to create candy and chocolate inspired skincare. You can trust that this lip balm is made with love and expertise.
Remember the good old days when the biggest worry was getting your hands on the latest lip balm flavor? Relive those sweet memories with the fun and nostalgic vibe of this lip balm. My lip balms are so delicious they are addicting, and no one can settle for just one! So, what are you waiting for? Indulge in the sweet and refreshing flavor of Honeydew Melon with every swipe, and let this lip balm become your new favorite treat for your lips and taste buds! My mouth is watering just talking about it! Don't miss out on this limited edition flavor. Once it's all eaten up it will be gone for good. 
A DELICIOUS MEGA-SIZE ORGANIC LIP BALM TO SOOTHE EVEN YOUR WORST CHAPPED LIPS


TRIPLE THE VALUE AND NOURISHMENT – EACH JUMBO LIP BALM IS .50 OZ - MORE THAN 3 TIMES THE SIZE OF A REGULAR LIP  BALM

MADE IN THE U.S. - GREAT FOR KIDS (OF ALL AGES) – DELICIOUS & FUN

USDA CERTIFIED ORGANIC - NO ARTIFICIAL OR SYNTHETIC INGREDIENTS

100% CRUELTY FREE – NEVER TESTED ON ANIMALS – PETA RECOGNIZED
Share
View full details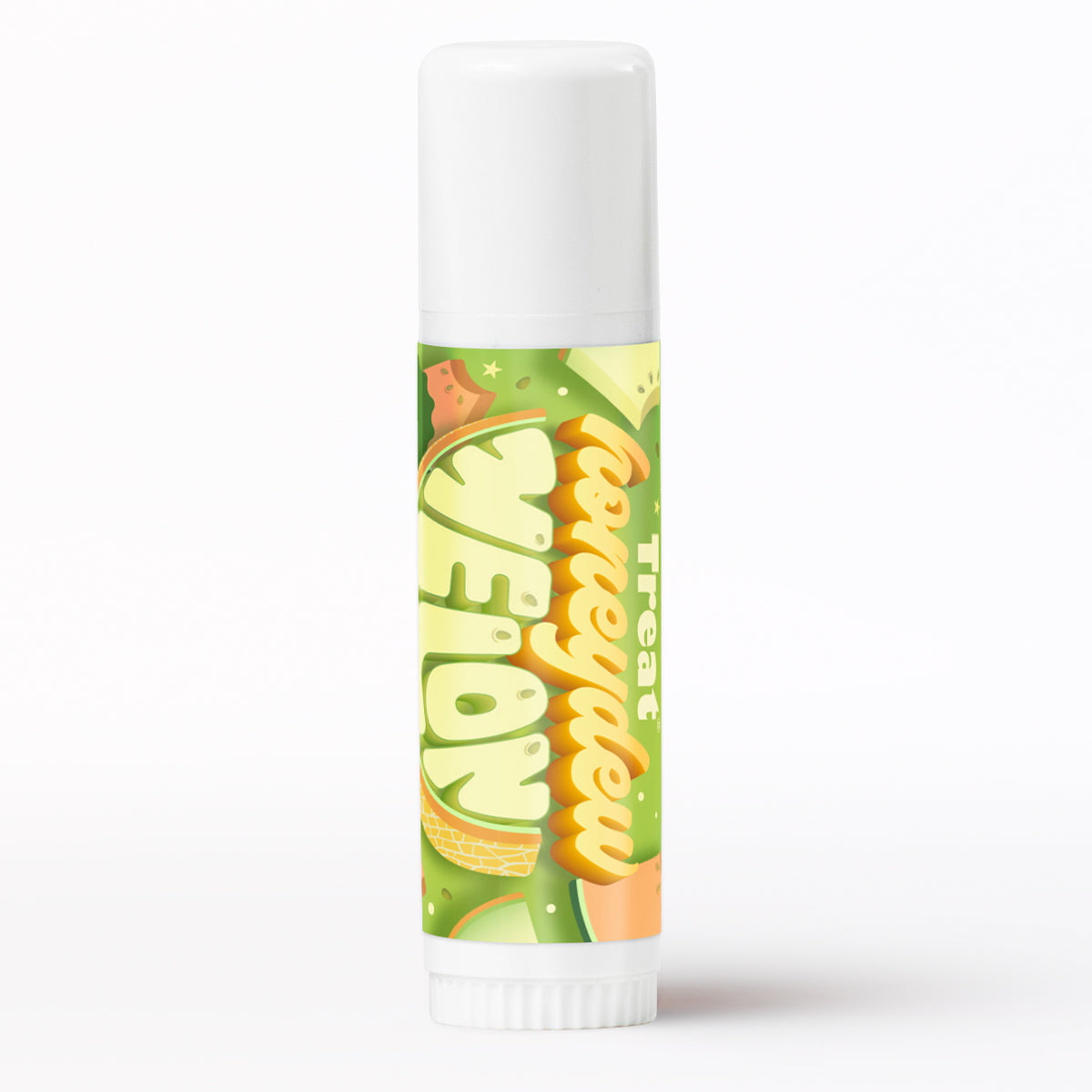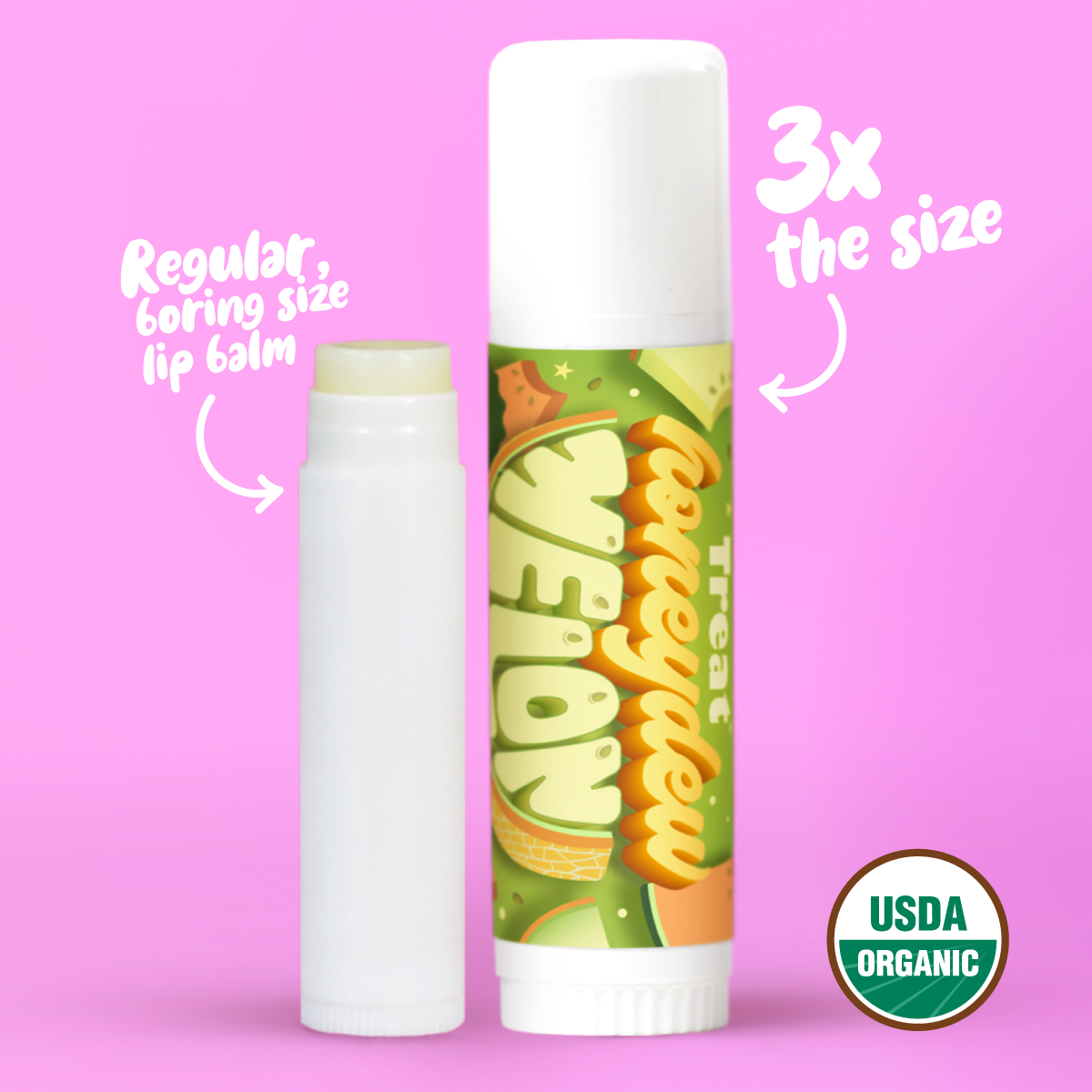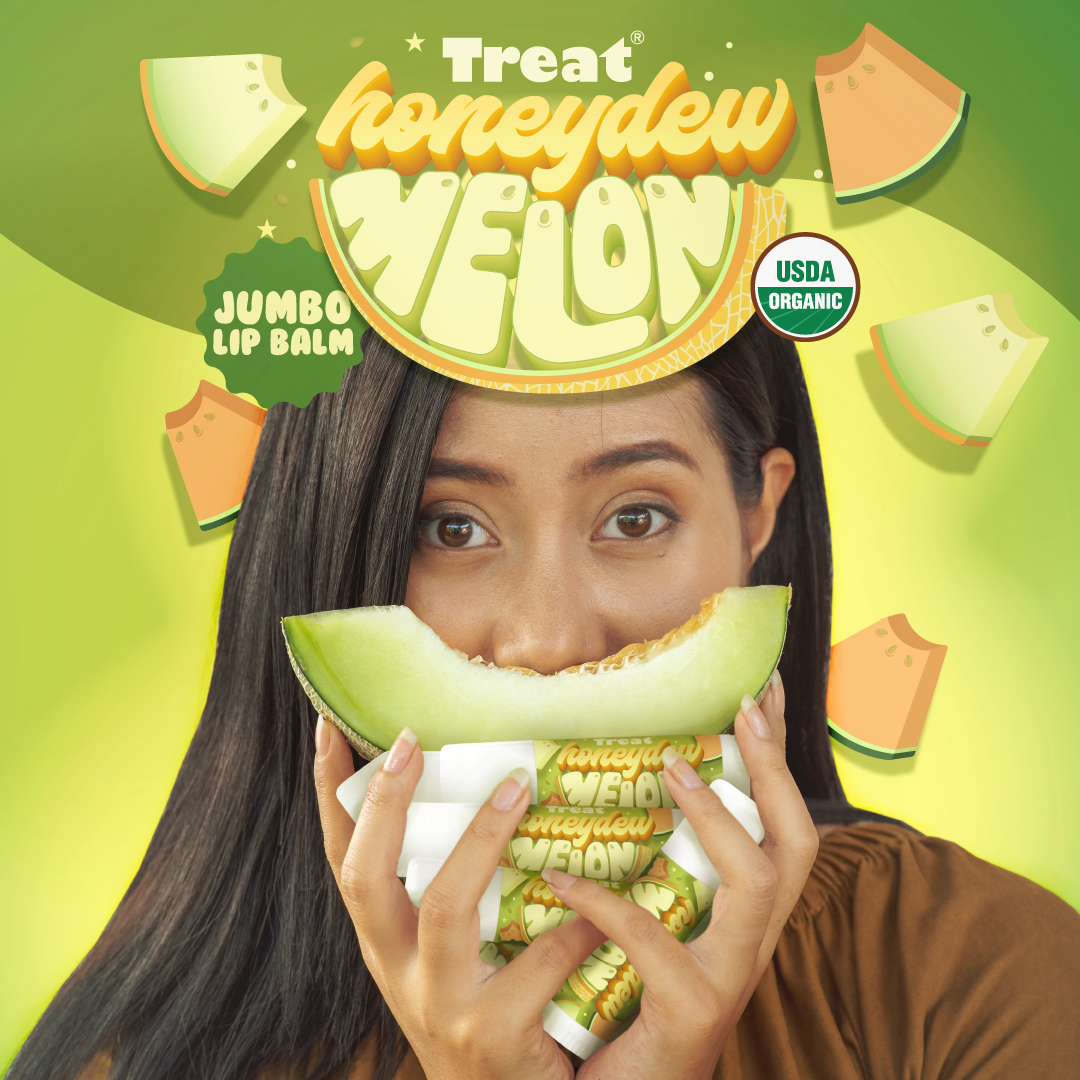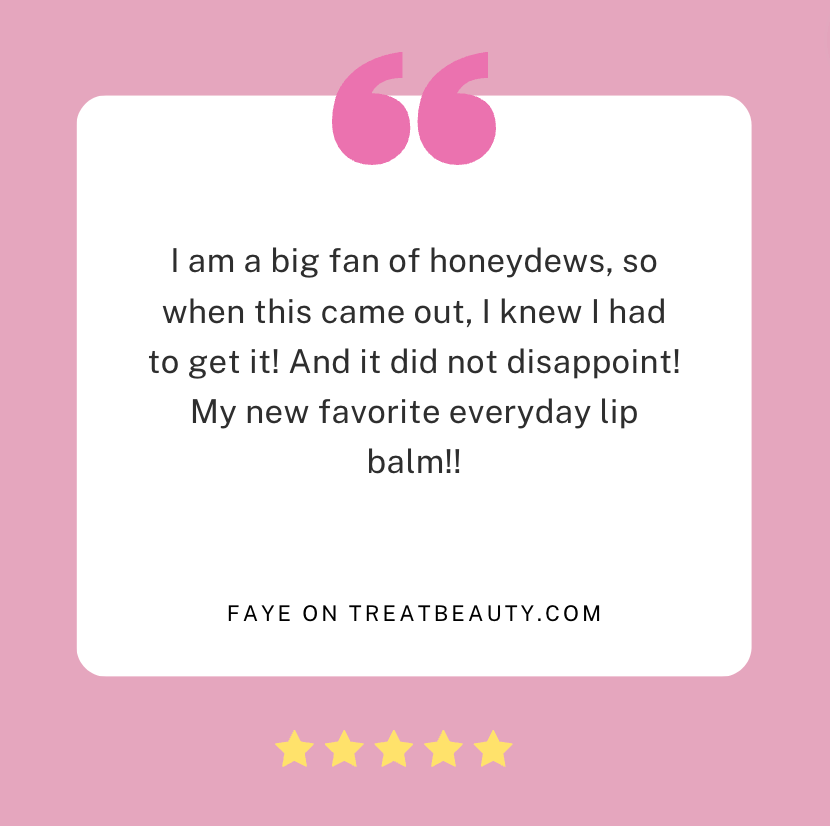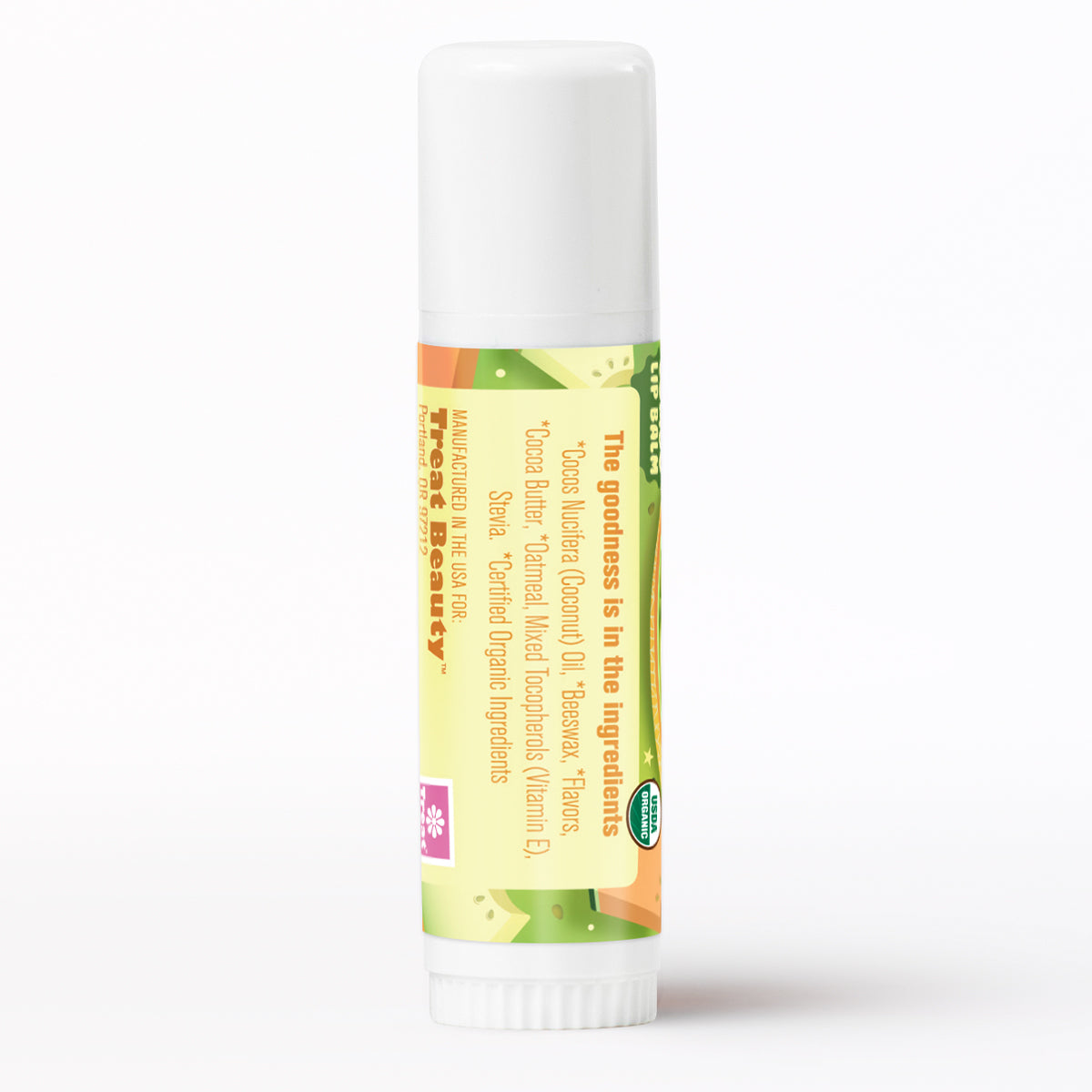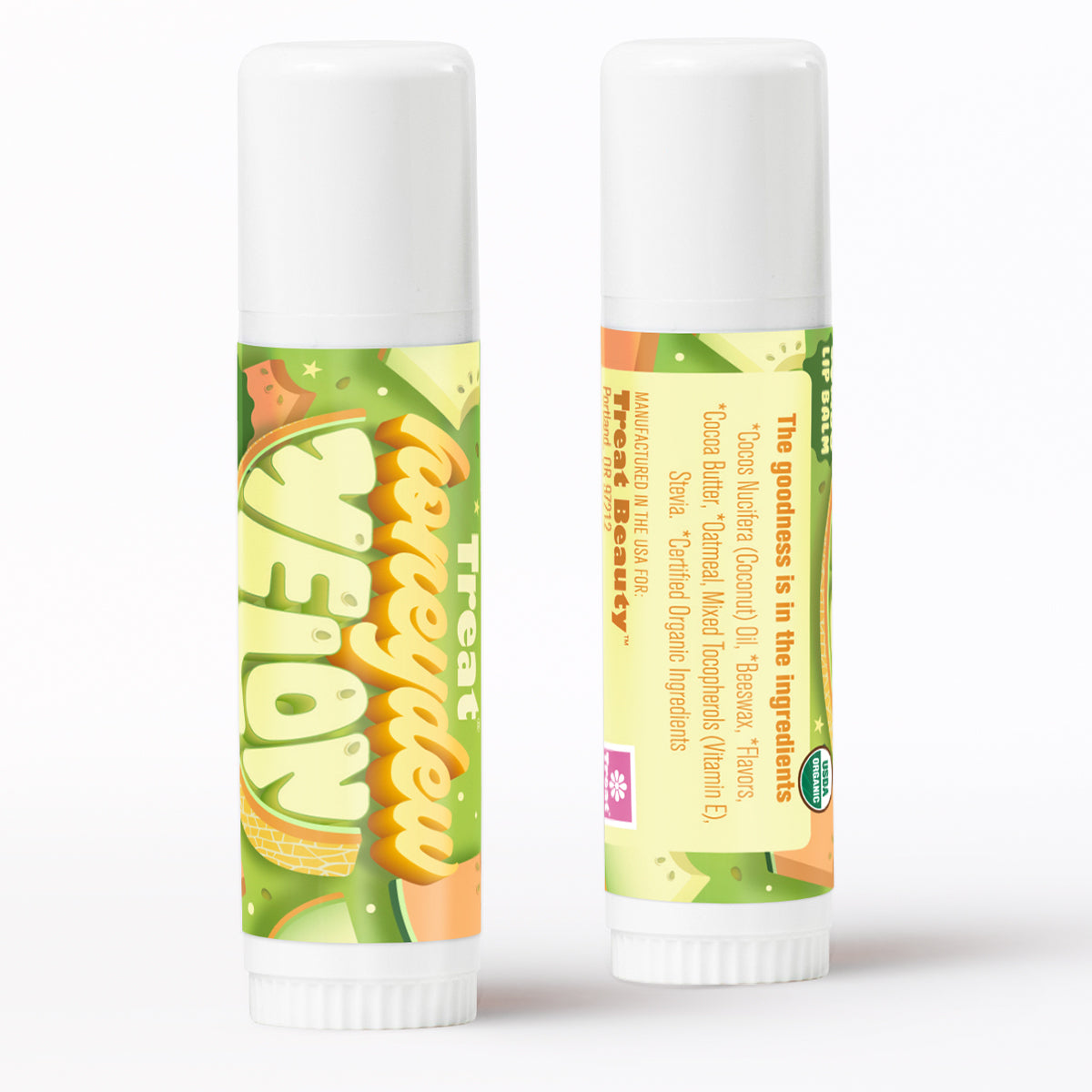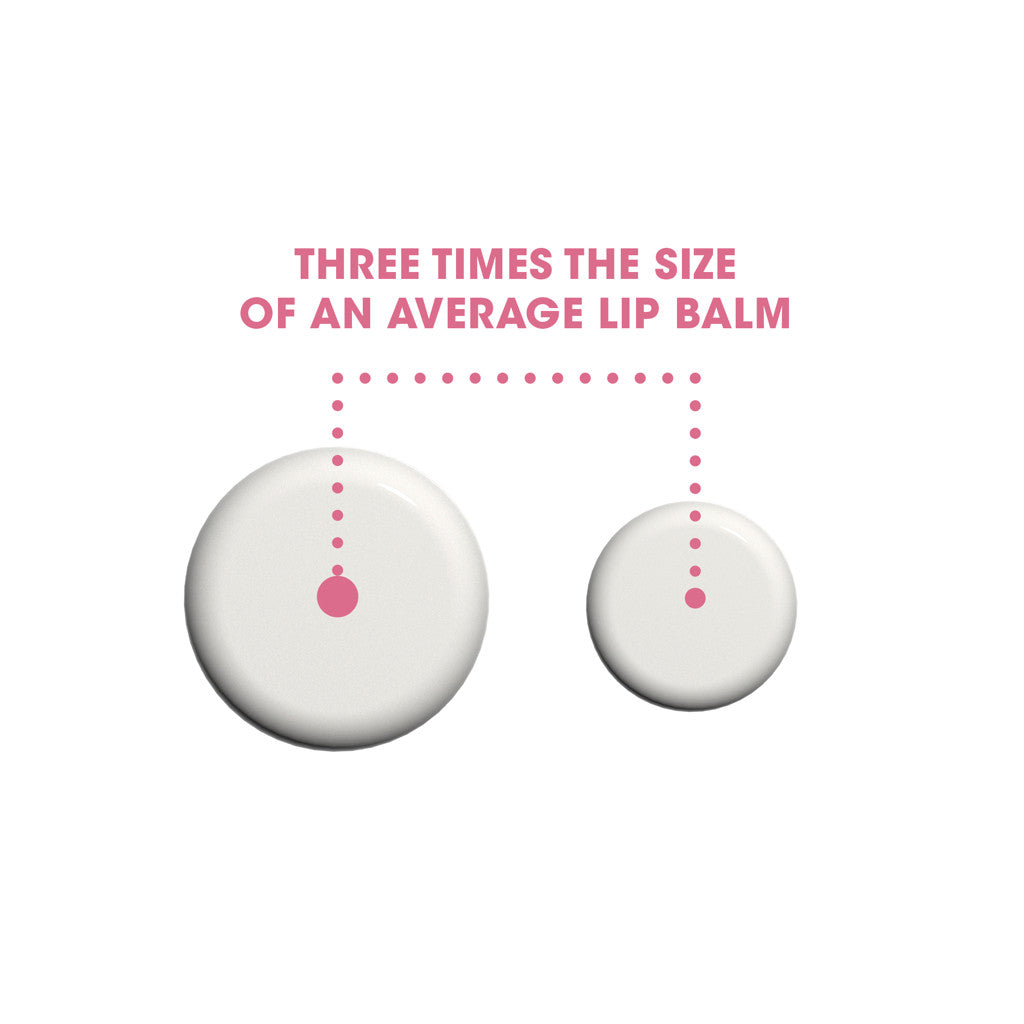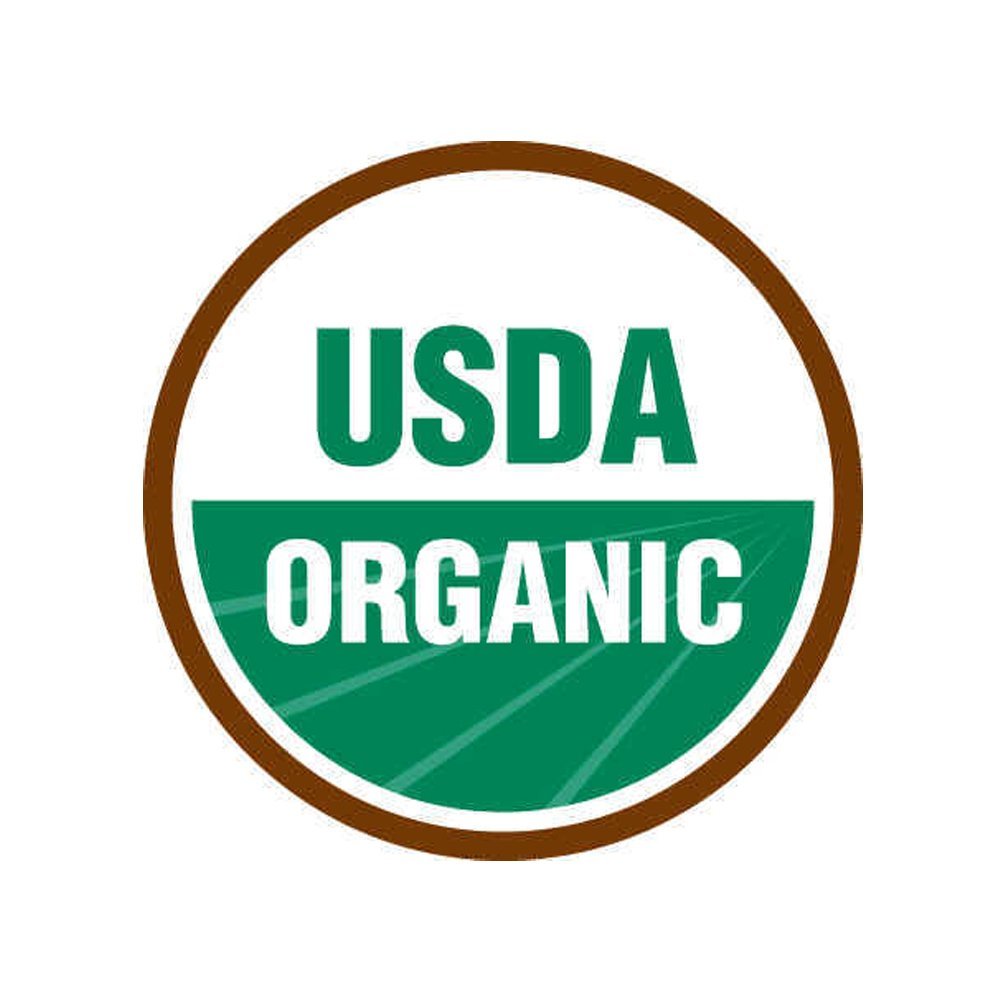 See why bigger is better
(Your lips will thank you)
Each jumbo lip balm is .50 oz - more than 3x the size of a regular lip balm!
⭐️ ⭐️ ⭐️ ⭐️ ⭐️
"Perfect way to start spring! Tastes and smells exactly like honeydew. So yummy and creamy" - Jessica


Always 100% Natural
All our Treats are formulated with the best ingredients available!
100% cruelty free – never tested on animals – PETA recognized